Our Medical Team
Consultations offered at our two convenient locations in Rancho Cucamonga and Whittier
Jocelyn P
Patient Care Coordinator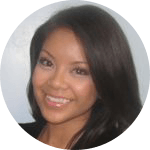 Prior to working at Skin Perfect, I worked at a day spa for about 4 years, so having that background definitely helped coming into a medical spa.
I'm currently a patient care coordinator at Skin Perfect and one aspect I love most about my job is building relationships with the patients and being able to pick up where we left off last and see how they're doing. I love hearing how happy our patients are with our service along with their results, which is exactly what our team strives for.
Beauty Tips: I would give is to never leave the house without confidence and a smile on your face. if you feel good, it'll show, and your good vibes will rub off on others!
Gladys H
Office Manager – Rancho Cucamonga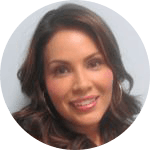 I've been in the Beauty Industry for more than 11 years and absolutely LOVE it! From humble beginnings as a makeup artist and retail sales representative with Nordstrom's, I came to Skin Perfect Medical Aesthetics in 2007 and have never looked back.
As office administrator, it's my pleasure to see first hand the happy results achieved by our clients here in our facility and it's been very satisfying to watch our family of patients grow so much over the years! I'm looking forward to meeting you soon.
Beauty Tips: Never sleep with your makeup on and always drink lots of water to keep those skin cells well hydrated!
Jeremy Romaine PA-C
Lead Aesthetic Practitioner – Whittier, Ca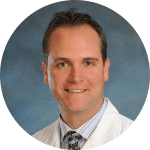 For my training, I completed my undergraduate program at USC, and I did my Master's Physician Assistant Program at Arizona School of Health Sciences. I have over 11yrs experience in cosmetic surgery and aesthetic medicine.
During my off time, I enjoy swimming, cycling, running, competing in triathlons, scuba diving, hiking, playing with my three sons, and coaching their baseball and soccer teams. My favorite procedures and products? That's like asking what my favorite tool is in my workshop! They are all my favorite and have a specific job to do. What I especially enjoy is when patients allow me to use all of the tools that I have at my disposal (i.e. lasers, dermal fillers, Botox, etc.) to address their needs.
That is when I can really deliver something special. Skin care starts with daily use of sunscreen. Even though you may not think you spend much time outside, we do live in Southern California and the sun shines basically year round here. Many of us forget about that 30-40 minute commute we do 5 days a week. That's 5-6 hours of sun a week, and mostly on the left side of your face! Sunscreen at it's very basics should be at least an SPF 30 and contain micronized zinc or titanium.
These metal ingredients form a protective barrier against the sun's harmful ultra-violet radiation. Most of these sunscreens go on a bit white and need to be rubbed in well. My favorite thing about the holidays is watching my three young boys light up with that special energy in the air this time of year. The build-up of the entire holiday season can be quite exhausting at times, but watching the memories being made in my sons makes it totally worth it.
Beauty Tips: Remember the order, sunscreen first so it's closest to your skin, then moisturizer, and finally make-up.