Juvederm
Consultations offered at our two convenient locations in Rancho Cucamonga and Whittier
Description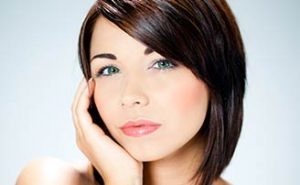 Juvéderm® is a smooth consistency gel made of hyaluronic acid—a naturally occurring substance in your skin that helps to add volume and hydration. Our medical aesthetic professionals use Juvéderm injectable gel under the skin to instantly restore your skin's volume and smooth away facial wrinkles and folds, like your "smile lines" or "parentheses" (nasolabial folds—the creases that run from the bottom of your nose to the corners of your mouth).
Before & After Photos
Benefits
Juvéderm is a Hyaluronic Acid (HA) filler that is FDA approved and tested to last up to 1 year. The smooth consistency of the gel injects easily into the skin and provides a smooth, natural look and feel—so everyone will notice but no one will know! Derived from a naturally occurring substance that plays a vital role in hydrating your skin and replenishing its natural volume, no allergy skin tests are needed prior to receiving treatment and expect only minimal recovery or downtime.