Jan Marini
Consultations offered at our two convenient locations in Rancho Cucamonga and Whittier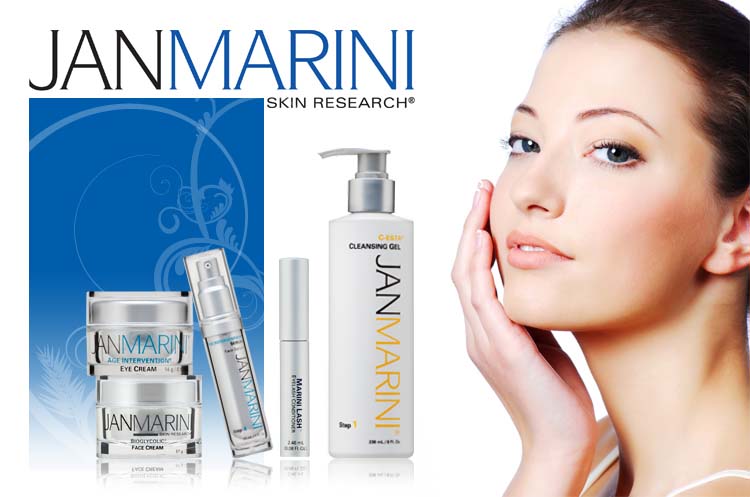 Description
Key Technologies
Exclusive Peptide Combination: Myristoyl Pentapeptide-17, Myristoyl Tetrapeptide-12
Lash Conditioning Agents: Horse Chestnut Extract, Cinnamon Bark Extract, Panthenol, Biotin, Copper Ferment
Jan Marini Skin Research strives to improve the condition of the skin by targeting different skin types. Jan Marini products specialize in aging and photo-damaged skin. Advertisements say an in-depth skin management system can dramatically improve the skin via age intervention and extreme skin rejuvenation.
Features
Extraordinary enhancement in the appearance of eyelash and brow
Delivers gorgeous, dense and lush looking eyelashes
Non-prostaglandin technology
No eye irritation or risk of discoloration
Dermatologist and Ophthalmologist safety tested
Benefits
Skin Perfect Medical carries Jan Marini skin care products in our offices in Whittier and Rancho Cucamonga, California.
Jan Marini products use peptides and antioxidants in a majority of products. Antioxidants have been recognized for their abilities to delay aging and peptides have been known to stimulate collagen and elastin production in skin. Though some Jan Marini products do not list all ingredients, some list both peptides and antioxidants as highly concentrated ingredients. Unfortunately Jan Marini often does not provide ingredients lists, so there is no way to know for sure how high these concentrations actually are or the actual benefits.
Side Effects
With some of the ingredients in Jan Marini products, users have experienced redness, irritation, sensitivity to the sun and wind, and other various side effects depending on the person. The most frequent side effects surround those such as peeling and redness.