Prescribed Solutions
Consultations offered at our two convenient locations in Rancho Cucamonga and Whittier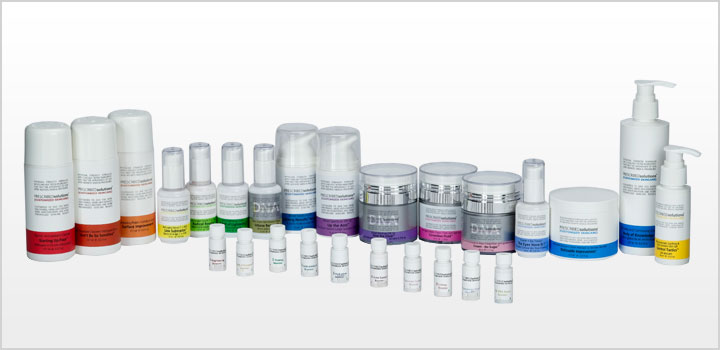 PRESCRIBED solutions is the only skincare line that enables your physician to use their professional knowledge to customize your skincare products. During your consultation, your physician will examine your skin to determine your dermatological needs. Then your physician will boost your products with the appropriate additives. As your needs change over time, your physician will adjust your products and boosters accordingly. Skin Perfect Medical has two local Southern California offices located in Whittier and Rancho Cucamonga, ideal for Prescribed Solutions treatment.
PRESCRIBED solutions allows physicians like those at Skin Perfect Medical to focus on what they do best – be caregivers. By customizing your skincare products to meet your specific needs your physician is involved in your treatment before, during and after your office visit procedure. You'll feel more secure that you are receiving the best of care.
The unique customization process revolutionized the industry, providing you with an easy to use regimen delivering visible improvement to your skin concerns.
PRESCRIBED solutions can treat:
Adult acne
Fine lines and wrinkles
Brown spots due to aging
Dry skin
Inflammation / ruddiness
Lack of Firmness