PDO threads and popular dermal fillers are two non-surgical cosmetic solutions to rid your complexion of wrinkles, fine lines, and other common signs of aging. While they both produce remarkable youthening results, finding the best one for you can be challenging because one might suit your needs better than the other. The experts at Skin Perfect are here to help their Inland Empire clientele find the right approach to a younger, more vibrant appearance. For some, this might involve a simple PDO thread lift session.
However, most of our clients see the best results when these two are complementary procedures. To learn more about these and other facial rejuvenating procedures, please schedule a personal consultation at our Inland Empire, Los Angeles, Antelope Valley or Orange County locations.
Before and After Photos
What Are PDO Threads?
Polydioxanone (PDO) threads are made from a sugar-based polyester that is biodegradable. So, they are perfectly safe and effective to give you that "lifted look". The physical threads have small-as-a-pin barbs that open like an umbrella under the skin's surface to grasp onto the sagging connective tissue. By gently pulling the threads up, we can lift loose, sagging skin around the cheeks, eyebrows, jowls, and neck. Also, around the barbs, new collagen fibers begin to form, improving firmness in the area and giving the skin a healthy glow.[1]
A PDO Thread Lift Session
A PDO thread lift is minimally invasive and begins with local or topical anesthesia. A trained nurse will carefully inject the thread under the skin, where it will act as a supportive scaffolding to lift the treated tissue. Once the thread is in place, we will treat any other areas of your complexion. Typically, a PDO session takes around an hour to complete.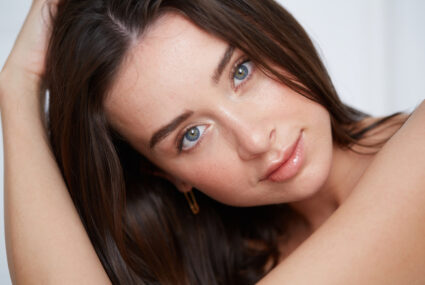 What Are Dermal Fillers?
At Skin Perfect, we offer a wide range of dermal fillers to fit all of our clients' cosmetic needs. From hyaluronic acid fillers like Juvéderm and Restylane to poly-L-lactic acid fillers like Sculptra, these simple injectables restore lost volume, reduce wrinkles, and promote a younger complexion. When injected into the dermis, hyaluronic acid adds noticeable volume that promotes long-lasting results.
Many of our patients love Juvéderm and Restylane because they volumize thin lips, restore cheek contours, and fade away wrinkles. Similarly, Sculptra adds volume to targeted areas but by a different means. Poly-L-lactic acid in Sculptra causes local tissue retraction in the treated area, which triggers a new wave of collagen production. As new collagen fibers build up in the treated area, the skin grows tighter with more volume.[2]
A Dermal Filler Session
Regardless of the filler you choose, the sessions are typically similar. For those who are sensitive to pain, we may apply a topical anesthetic. Certain fillers like Juvéderm have small amounts of lidocaine in their gel to minimize any procedural discomfort. A trained member of our staff will administer your chosen filler to your desired area. They will massage the skin over the gel to ensure the filler is evenly distributed.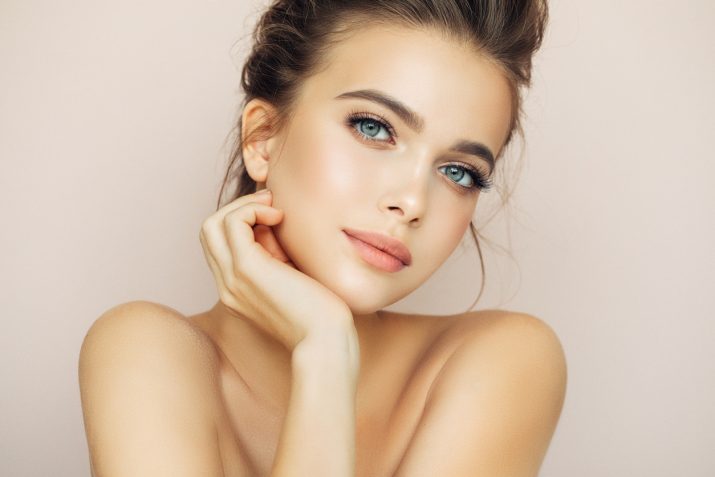 Which One Is Right For You?
For many of our patients, the solution to a brighter, younger facial appearance is not PDO threads or dermal fillers but rather PDO threads and dermal fillers. Because they both are simple, non-surgical procedures, we can easily perform both during your visit to our Skin Perfect offices. To learn more about which combination is right for you, please schedule a consultation today!
How Much Does PDO Threads and Dermal Fillers Cost?
Because the treatment options differ and there are multiple fillers to choose from, the price of your treatment at Skin Perfect will vary. If you would like to learn about our financing options, visit our financing page or call our front desk at any of our Southern California locations.
Whittier: (562) 278-3202
Rancho Cucamonga: (909) 281-9020
Glendora: (626) 414-5194
Brea: (714) 278-3501
Costa Mesa: (714) 278-3506
Lancaster: (661) 382-3311
West Hollywood: (323) 373-3149
For those who enjoyed reading this blog, please check out our other posts. We pride ourselves on giving our clients the best and most up-to-date information about all things in the cosmetic industry.
FAQ
What areas can PDO threads treat?
Many different facial features sag and loosen with age. Commonly, PDO threads are used to lift certain features like the eyebrows and loose skin around the cheeks, nose, jawline, and neck.
What are dermal fillers made out of?
kin. Other fillers like Sculptra use poly-L-lactic acid to boost collagen production in the treated tissue which naturally tightens the skin from the inside out. 
References
Naomi, D.-S. (2016, April 30). Polydioxanone thread lifting: reducing the risks involved with a relatively new procedure | Journal of Aesthetic Nursing. Journal of Aesthetic Nursing. https://www.magonlinelibrary.com/doi/full/10.12968/joan.2016.5.4.194
Bauer, U., & Graivier, M. H. (2011). Optimizing injectable poly-L-lactic acid administration for soft tissue augmentation: The rationale for three treatment sessions. The Canadian journal of plastic surgery = Journal canadien de chirurgie plastique, 19(3), e22–e27. https://www.ncbi.nlm.nih.gov/pmc/articles/PMC3269336/