SkinBetter Science
Consultations offered at our seven convenient locations in Brea, Costa Mesa, Glendora, Lancaster, Rancho Cucamonga, Whittier and West Hollywood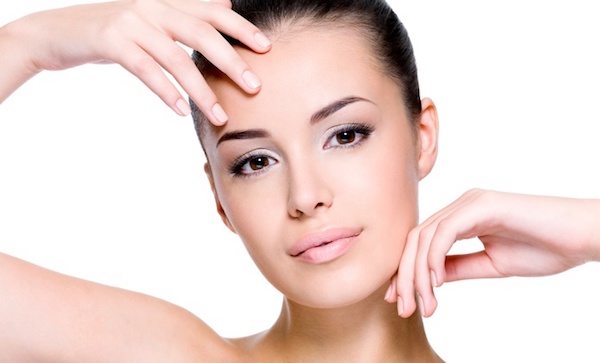 SkinBetter Science is a collection of advanced skincare products that you can purchase at our office and take home to begin your journey towards clean, healthy skin!
Product Description
These products will work to clean, hydrate, and rejuvenate your skin. From brightening your skin to improving the appearance of lines and wrinkles, the right combination of these products will have your skin rejuvenated in no time! Don't underestimate a good skincare routine! Healthy skin practices will keep your skin strong and youthful for a long time.
Available Products
SkinBetter Science includes a few different collections to help you maintain young, healthy skin for years to come!
Rejuvenate
The Rejuvenate collection has everything you need to pamper your skin before you go to bed. This assembly of skin treatments includes overnight creams, exfoliating pads, and toner to help even out skin tones.
Protect
Your skin is the first line of defense for your body. An advanced formula composed of Vitamin C and eighteen other antioxidant ingredients will fight against toxins and free radicals that you come into contact with every day. Not only will this formula keep your body safe, but it will also improve the tone of your skin. Reduce redness and return a healthy glow to your skin with this product.
Transform
Under-eye darkness and bags can make you look constantly tired and unenthusiastic. The Transform under eye gel will firm the skin around your eyes. The result will be brighter, more alert eyes.
Refresh
The first step to any skincare routine is cleansing your skin. The Refresh collection offers a cleanser, scrub mask, and oxygen wash to clean away the day's dirt. Compliment your skin with the Refresh hydration moisturizer to invigorate your skin!
These products are sold in kits to help make purchases convenient and simple! You can also buy them individually if you are interested in a particular serum or moisturizer.
How The Products Work
These products will work to clean and hydrate your skin. Bacteria can quickly build up on the skin, causing acne breakouts and uneven skin tones. The SkinBetter Science cleansing products will gently remove dead skin cells and bacteria. One of the many hydrating creams will moisturize red flaky skin and truly refresh your skin.
Results
Using these products daily will help keep your skin even-toned and glowing. Acne breakouts should decrease and you should see a diminish in fine lines and wrinkles. Good skincare is important to look healthy.
Interested in SkinBetter Science Products?
If you are interested in learning more about these products call or text our office! We are more than happy to assess your skin and set you up with the products that will keep you looking young and healthy!