Zimmer ZWave & Slimspec
Consultations offered at our seven convenient locations in Brea, Costa Mesa, Glendora, Lancaster, Rancho Cucamonga, Whittier and West Hollywood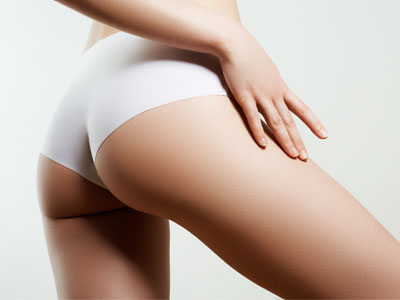 Patients who find themselves dieting, exercising, and improving the overall look of their bodies should be able to enjoy the fruits of their labor. However, many of our patients still find themselves dissatisfied with their appearance, mainly due to pesky cellulite formations on visible parts of their bodies.
With summer approaching, it may be difficult to hide dimpled and lumpy skin. Around 80 percent of women will most likely experience cellulite, most commonly in their buttocks and thighs.
The development of this condition occurs when deposits of fat push through the connective tissue and linger beneath the skin. This leads to fundamental changes in the appearance of the skin. At Skin Perfect Medical Aesthetics, we are highly trained and equipped to treat cellulite safely and effectively, leaving our patients satisfied with the short-term and long-term results. We are serving patients in multiple locations, please contact one of our offices today!
About Cellulite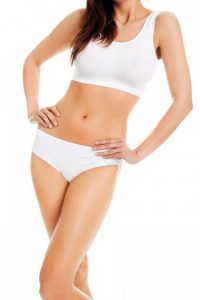 Cellulite is a condition that causes dimpling and bulging of the skin in certain regions of the body where fat has seeped through the connective tissues and now resides just under the skin. Due to the differences in how fat, muscle, and connective tissue are distributed, women may find themselves more prone to cellulite. This is because the connective tissues in the female body are structured similarly to a hashtag (#). In comparison, men's connective tissues are structured only vertically, making it more difficult for fat to seep through.
The formation of cellulite can give an "orange peel" look to the skin, which can most commonly be seen in the hips, buttocks, and abdominal areas.
Through the advancement in cellulite, the skin's appearance will worsen and be affected by even further dimpling. Although cellulite is not a medical condition that poses any health risks, it is known to cause embarrassment or insecurity. Men and women who experience cellulite on their body may also shy away from various social settings, such as the beach or hanging by the pool.
There are different levels of cellulite that one may be experiencing and our staff at Skin Perfect Medical Aesthetics can help patients determine the best treatment to suit their body's needs and cosmetic goals.
The levels of cellulite include:
Level 1– Cellu-LITE. When pinching the skin, if dimpling appears, then the patient is at level one on the cellulite scale.
Level 2– At this stage, dimpling in the skin can be seen when standing.
Level 3– This is the most advanced stage of cellulite can be seen even when lying down flat.
Causes
Many factors can cause the formation of cellulite, including:
Age
Hormonal factors
Lower circulation levels
Collagen production
Genetic factors
Diet
Lifestyle factors
As stated previously, the tissue structure in males versus females is also a cause for cellulite formation. Women's tissue structure is similar to a hashtag (#), whereas men's tissue structure is all vertical, which leaves less room for fat to push through. As a result, women typically experience cellulite more commonly than men. At Skin Perfect Medical Aesthetics, our staff is highly trained to treat the various stages on cellulite for both men and women. Please contact our office and schedule a consultation today!
What is Zimmer ZWave & Slimspec Cellulite Reduction?
Zimmer Zwave & Slimspec are revolutionary cellulite and body contouring treatments that have become increasingly popular in recent years. Zwave & Slimspec treatments can be used to reduce the look of cellulite on the body after treatments for fat reduction have been completed, such as cryolipolysis or liposuction. Using a specialized applicator head, the ZWave & Slimspec emit radial shockwaves deep into the tissue to break apart the fat cells and create a smoother skin surface.
For patients who are trying to avoid a surgical or more invasive treatment, the ZWave & Slimspec are two excellent options and have been proven to achieve real results for treating various cellulite conditions. ZWave & Slimspec are radial shockwave treatments that improves the look and feel of the skin's surface to provide the most flattering results. The focus of the Zimmer ZWave & Slimspec are to improve the appearance of skin that has been affected by cellulite with no downtime, no pain, and visible results.
Benefits
Versatile treatment
No downtime required
Pain-free treatment
Non-invasive
Quick and simple application
Satisfying results
Treatment Areas
Mostly commonly, cellulite is treated in the following areas:
Hips
Buttocks
Upper Arms
Abdomen
Thighs
Regardless of the area in which the ZWave & Slimspec are needed or the condition one is looking to treat, Skin Perfect Medical Aesthetics will be able to help patients achieve their aesthetic goals and attain their dream bodies. To get started, please contact one of our offices and schedule a consultation.
Good Candidates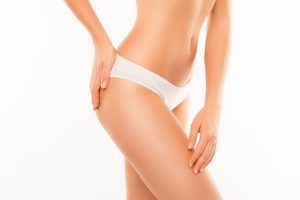 Patients who are considering Zimmer ZWave or Slimspec treatments should be of good health with no underlying conditions that can hinder the effects of treatment. Patients experience cellulite and are looking for treatment should in at or near their goal weight to ensure the best results. This treatment is recommended for patients who have already undergone fat reduction treatments or have lost excess weight through the means of diet and exercise.
Cellulite is a condition that is often not treated by means of a healthy diet and steady exercise regime, leading patients to seek treatment to reduce dimpling in the skin.
We ask that patients have realistic expectations for their ZWave or Slimspec results and understand that more than one treatment may be required to achieve the desired results. To determine candidacy for this non-invasive cellulite treatment, patients are encouraged to schedule a consultation at Skin Perfect Medical Aesthetics.
Zimmer Zwave & Slimspec Cellulite Reduction Treatment Process
As stated above, Zimmer ZWave & Slimspec cellulite reduction are two non-invasive, pain-free treatments that offer visible results with no downtime needed. Zwave Cellulite & Slimspec treatments have been recommended to treat the following conditions:
Cellulite
Stretch Marks
Scars
Lymphatic Drainage
Both the Zimmer ZWave and Slimspec treatments typically takes about 10-30 minutes to perform but may vary based on the areas that one is looking to treat.
Our expert medical staff will glide the ZWave or Slimspec handheld applicator over the treatment area, causing the shockwaves to penetrate and break down the fat cells. This process will be repeated until the region has been fully treated. Once complete, the fat cells will be reduced in size to improve the body's overall contour.
Due to the approach of ZWave & Slimspec, patients will not require any numbing agents or anesthesia during treatment. Some patients have even reported ZWave & Slimspec treatments to be a calming, comfortable, and easy experience.
Recovery & Results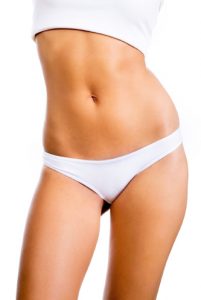 After patients undergo the Zimmer Zwave or Slimspec treatment, they will be refreshed and pleased to know that the recovery process is minimal, due to its non-invasive approach. Patients will be able to return to their daily activities immediately after leaving our office without skipping a beat. Just after treatment, patients may experience mild redness to the skin, this is extremely common and will subside on its own within a few hours.
Results of the Zimmer ZWave or Slimspec are immediate and effective, providing lasting results. However, because this treatment is not a permanent solution to cellulite, it is recommended to undergo treatment sessions on a regular basis to maintain the results.
Why Choose Skin Perfect Medical Aesthetics?
The Skin Perfect Medical Aesthetics was founded in 2004 and has since risen to one of Southern California's go-to destinations for beauty and wellness. Located in multiple locations in Southern California, our state of the art facilities include all of the latest technology and services that you need to get the treatment you deserve. Our team of licensed medical doctors and healthcare professionals are ready to serve patients and help them get rid of any insecurities they may have with their body. Our staff works closely with each and every patient to ensure that their aesthetic goals are not only met, but exceeded.
Pricing
The pricing for the Zimmer ZWave & Slimspec cellulite treatment will depend on the level of cellulite that a patient is experiencing and the areas in which they are looking to treat. Once the patient's case has been evaluated by our expert staff, we will then provide an accurate price quote.
Schedule a Consultation
The consultation is one of the most important parts of the ZWave & Slimspec treatment process. This consultation will take place with one of our highly trained and certified specialists. At this time, the patient will meet with one of our cosmetic specialists, who will review their medical records and examine the areas of the body in which cellulite resides.
This is also the time to ask any questions and express any concerns the one may have about the ZWave & Slimspec cellulite treatments. Our staff is here to keep patients well informed, comfortable, and confident in the treatment they seek.
The first step in the Zimmer ZWave & Slimspec cellulite reduction processes is to schedule a consultation. Contact our office today!