Restylane Kysse
Consultations offered at our seven convenient locations in Brea, Costa Mesa, Glendora, Lancaster, Rancho Cucamonga, Whittier and West Hollywood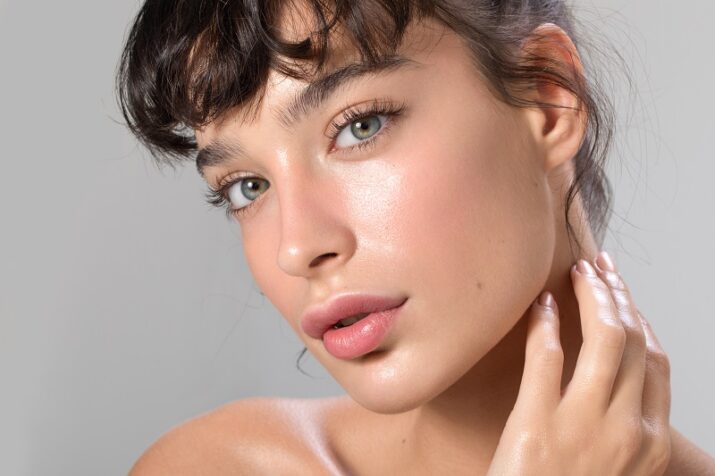 Restylane Kysse is an injectable filler designed to add volume and vitality to your lips. If you struggle with thin, puckered lips or a lack of definition along your lower face, consider a visit to Skin Perfect Medical Aesthetics.
We have six convenient locations that span Orange County, Los Angeles County and San Bernardino County. We also transcend borders by reaching into cyberspace to offer virtual consultations.
To book an appointment, contact us online, call or text one of the following numbers. We can't wait to level up your lips!
Before and After Photos
The Best Kysse in Southern California
As we age, our bodies produce less and less elastin and collagen. These proteins contribute to a complex network of subdermal support structures known as the extracellular matrix (ECM).[1] The ECM depends on a steady influx of collagen production to maintain its shape and volume. When we age, however, the scaffolding below the surface of our skin begins to break down. Nowhere is this dynamic more apparent than on the lips.
Restylane Kysse replenishes depleted lips by introducing hyaluronic acid to their underlying structure. Hyaluronic acid is a naturally-occurring substance in the human body. Its molecular structure bonds with water, essentially cradling hydration for your skin to enjoy for up to a year.[2]
What Makes Restylane Kysse Unique?
In order to integrate seamlessly with the body's intricate lattice of proteins and soft tissue, Restylane developed their Kysse line of fillers using XpresHAn technology.[3] The theory guiding the XpresHAn method is to study the effects of hyaluronic acid as it coordinates its efforts with the wonderfully versatile motion and fluctuations within the lips. Restylane Kysse beautifully adapts to heat, muscle contractions, and other everyday occurrences that affect the lips.
The Kysse solution has mastered the art and science of crosslinking.[4] By complementing the chemical bonds inherent in the subdermal realm, Restylane Kysse lasts for months (or even a year) and flows organically with a person's natural expressions.
After a visit to Skin Perfect Medical Aesthetics, you will not look "overdone" or artificial. You'll still be you, only more Kysse-able!
Benefits of Restylane Treatment
The mouth is a major crossroads between you and the rest of the world. You express language, you ingest food, and you convey a bevy of emotions, sometimes without saying a word. The lips are your busiest ambassadors, but sometimes, they get tired.
The main benefit of Restylane Kysse is its ability to plump and shape the lips. These rewards are subtle yet noticeable. But there are a host of psychological benefits that accompany a Restylane Kysse treatment at Skin Perfect. You no longer have to hide thin or withered lips. You can communicate with a renewed sense of confidence. Pout those lips and show the world what Kysse can do for you!
Benefits of Kysse Injections
Last up to one year
Diminish "smoker's lines"
Define the vermilion line (the upper arch of the top lip)
Smooth away wrinkles in the perioral region
To experience the benefits of Restylane Kysse treatments for yourself, please contact Skin Perfect Medical Aesthetics.
Eligible Candidates
If you are a healthy individual in Southern California who wishes to add definition to their lips, then you are an ideal candidate for Kysse treatment. Some Restylane products may contain gram-positive proteins, so please inform your Skin Perfect team if you have a history of allergies.[5] We can determine your eligibility for Kysse injections during your comprehensive consultation.
Private Consultation at Skin Perfect
When you book an appointment at Skin Perfect Medical Aesthetics, you are conferring with one of the top three clinics in the United States when it comes to injectable enhancements. We are leaders in our field, and we are dispersed conveniently throughout SoCal to best serve your needs.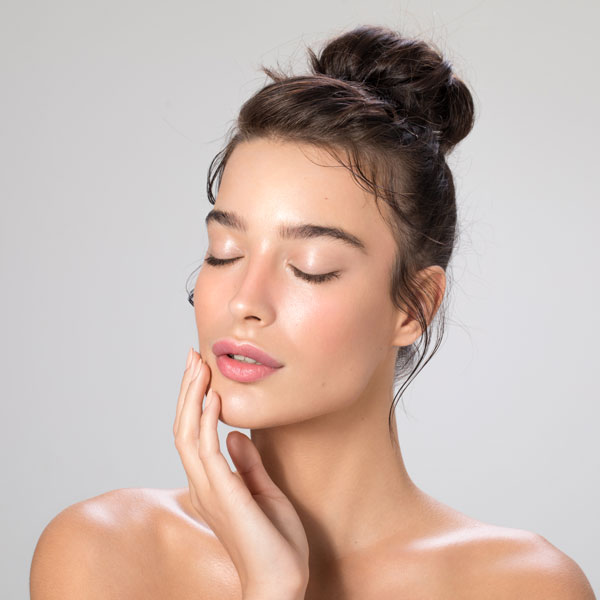 Whether you want to look gorgeous in Glendora or prettier in Whittier, Skin Perfect is here for you. In addition to being one of America's best cosmetic care centers, we are also world-class listeners. Please be ready to share your medical history and future goals so we can craft the right aesthetic strategy for you.
In a continued effort to provide quality communication to our Orange County and Los Angeles area communities, we regularly update our blog. Feel free to read through our posts and bring any questions that pop up to your personal consultation at Skin Perfect.
Preparation
The Restylane injection process is so straightforward, you may be deemed ready for your first session immediately following your consultation. In general, it is advisable to quit smoking at least three weeks prior to your treatment. Tobacco products leach hydration from your skin, and Kysse is formulated to usher moisture back into your complexion. Why counteract your enhancement goals?
Your Skin Perfect medical professional may also recommend that you stop taking certain medications or supplements. We want to minimize the risk of bruising or discomfort, so we will explain all of our preparation protocols during your initial meeting at Skin Perfect.
Restylane Kysse Procedure
From the moment you arrive for your treatment, we want you to feel right at home. Your clinician will answer any last-minute questions you have about the Restylane Kysse procedure. The solution is placed beneath the skin using ultrafine needles for accuracy and minimal discomfort. The entire injection process takes approximately 30 minutes, but the results can last up to a year.
Rapid Recovery
You will notice an immediate improvement in the size and shape of your lips. The full effects of Restylane Kysse may require 3-5 days to manifest themselves. During this time, please do not rub or scratch the injection sites. Great results are worth the wait!
Remarkable Results
The key to a great lip filler treatment is achieving the right balance. You do not want to strike a "duckbill" pose, nor do you want to shy away from the transformative benefits of Restylane Kysse. Skin Perfect understands this balance intimately, so we can recommend the right solution to your enhancement needs.
To get a preview of your future satisfaction, please visit our reviews page.
A medical professional will explain how many units you will require to bring about the exact look you want for your lips. We always strive to provide 5-star service to Southern California, and we are excited to add you to our growing list of happy, healthy clientele.
Complementary Procedures
Restylane Kysse is wonderfully effective at adding volume to thin, wrinkled lips, but fine lines have several causes. Every time you pucker up, your facial muscles contract. Each contraction pulls at the skin, etching creases in its surface. To ease the tension of repetitive muscular contractions, consider a neuromodulator like Botox Cosmetic. After a Botox treatment at Skin Perfect, you will only express the emotions you want to show, not the stress that invades your appearance.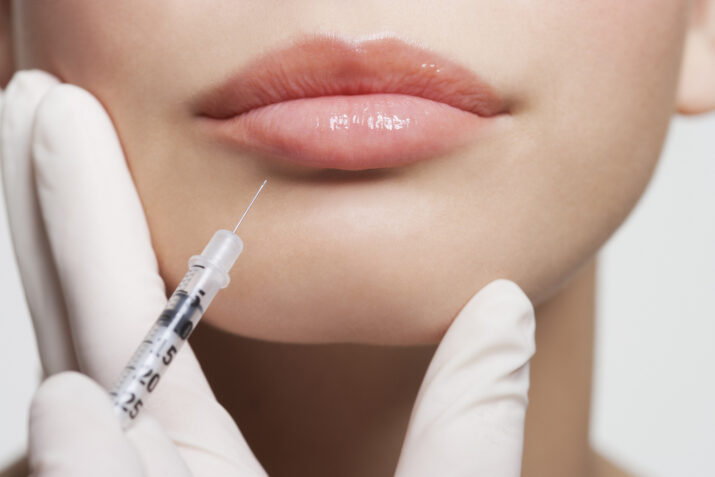 Botox and Restylane work below the skin to bring volume and smoothness to your look, but what about those imperfections on the surface? Chemical peels gently remove acne scars, age spots, and dull, dead skin cells. You are left with a radiant sheen that reflects your best self!
To learn more about Restylane Kysse or any of the other amazing procedures just waiting to rejuvenate your appearance, contact Skin Perfect Medical Aesthetics online, call or text one of the numbers below.
FAQ
How much does Restylane Kysse cost in Los Angeles?
The cost of Restylane Kysse depends on how many units of the solution you need to achieve the results you desire. Your Skin Perfect representative will provide you with transparent pricing as part of your comprehensive consultation. To get the conversation started, contact us at your earliest convenience. 
Where can I get lip fillers in Orange County?
Skin Perfect has two offices in Orange County to fulfill your dermal filler needs. Please reach out to our Brea location or our team in Costa Mesa to learn how Restylane Kysse can put a smile on your face!
References