CoolSculpting Arms
Consultations offered at our seven convenient locations in Brea, Costa Mesa, Glendora, Lancaster, Rancho Cucamonga, Whittier and West Hollywood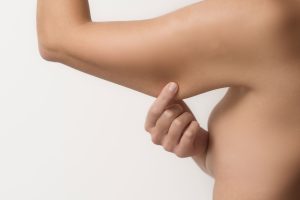 Are you noticing arm flab that jiggles and makes your body appear out of proportion?
The upper arms are a difficult area to keep toned and may develop into bat wings as we get older. CoolSculpting is a great solution for treating this area of stubborn fat!
About CoolSculpting Your Arms
CoolSculpting was created by Zeltiq, a company dedicated to giving people a simple solution to their body concerns. CoolSculpting uses the technology of cryolipolysis, or fat freezing, to eliminate fat in the upper arms. Freezing fat cells is an efficient way to remove stubborn fat forever. These fat cells, once eliminated, cannot return to your arms.
CoolSculpting uses fat sculpting to help your arms look trim and healthy.
In our teenage years, the amount of fat cells in our body becomes fixed. As we grow older and our weight fluctuates, we do not gain new fat cells. Rather the fat cells we have increase or decrease in size. CoolSculpting helps to eliminate cells, reducing your fat stores.
In an arm CoolSculpting procedure, the CoolAdvantage Petite will be suctioned to your upper arms. This applicator has been designed to safely and effectively treat a patient's arms. The device will suction to the arm, drawing the unwanted fat to the surface of your skin and into the treatment area. The area will be exposed to cold temperatures.
When the body experiences freezing it kicks into survival mode. Energy (the unnecessary fat cells) in the area will be used to keep your body warm.
These fat cells will be killed by the cold temperatures. Over the weeks after your treatment, these cells will be removed and eliminated by your body. The result is slim arms that have a reduced fat store! The best way to keep your arms slim is to pair your CoolSculpting treatments with workouts. Working out will improve upon the advancements CoolSculpting achieves!
Benefits
CoolSculpting is convenient! This simple procedure requires:
No downtime
No preparation
No incisions
No injections
No anesthesia
No scarring
A treatment like this will get you in and out of our office in about an hour! Afterward, you can pick up where you left off with your day. This treatment will conveniently sculpt your body and help you feel your best!
If you are not interested in surgery but want to target stubborn fat in your upper arms, CoolSculpting may be your best solution!
Candidates
Men and women who are frustrated with their upper arms are great candidates for this treatment.
Excess fat in the upper arms is often resistant to workouts and diet. If you are not seeing changes in your upper arms and are left with jiggly underarms, CoolSculpting is your best, non-surgical solution! This treatment will improve the proportions of your body and tone your arms. The best candidates for this treatment are active, healthy men and women who have realistic expectations for their CoolSculpting experience.
Consult with SoCal's CoolSculpting Experts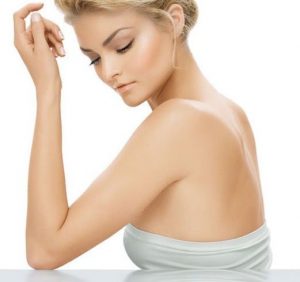 You will have the opportunity to meet with one of our CoolSculpting experts to discuss your concerns and create a treatment plan that will leave you with slender arms.
In this consultation, you will disclose your health information, current medications, past treatments, and allergies. Your arms will be examined and a certain number of treatments will be recommended. The CoolSculpting procedure will be discussed and your appointments will be planned out.
Ask to look through CoolSculpting before and after photos so you understand what can be achieved with this treatment.
Procedure
When you arrive for your treatment, you will be guided to one of our state-of-the-art rooms furnished with CoolSculpting technology. You will need to adjust your clothing so the applicator can be suctioned to the bottom of your upper arm. The CoolAdvantage Petite applicator will be gently applied and begin the treatment. You will be seated comfortably for about thirty-five to sixty minutes. During this time you can read, sleep, watch TV, or play on your phone. Once completed, your arm will be messaged for a few minutes. You will be able to return to your regular schedule immediately.
Recovery
After your treatment, your arms may feel tingly, cold, or numb. These symptoms will diminish over the day.
Results
CoolSculpting is a nonsurgical, convenient solution to stubborn fat deposits. After treatment, your body will be targeting the dead fat cells and removing them from your arms. This process will take a few weeks as your body eliminates the cells. You will notice results a few treatments, often a couple of months, after the start of your CoolSculpting treatments. These results will last you a while. Consistent body weight and exercise will help you keep your slim arms for a while!
Complementary Procedures
CoolSculpting can be applied all over the body! A popular area that we often CoolSculpt is under the chin.
Under the chin is another area that tends to gather stubborn fat.
This area is even harder to improve than the arms. What's worse is that submental fullness (excess fat under the chin) can cause you to look out of shape. CoolSculpting chin techniques restore the definition of your jawline and restore the symmetry of your face. Transform your appearance by improving the appearance of your arms and chin! CoolSculpting can be applied to multiple areas of your body to provide a comprehensive change in how you look!
CoolSculpting Cost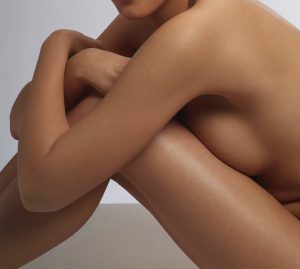 Our cool body sculpting techniques will help you look and feel amazing! The cost of these treatments will be based on the number of appointments needed to achieve your desired outcome. If you are in the Southern California area, Skin Perfect will help you slim down your arms! If you are located elsewhere but are still interested in the impressive results of fat freezing, search for "CoolSculpting near me". Do your research and make sure you choose CoolSculpting experts to perform your treatment.
Our team of professionals are passionate about helping you! If you would like to learn more about CoolSculpting, schedule your consultation with us today, call or text at (844) 394-2622. If you are interested in one of our specific locations, you can reach out to us:
Rancho Cucamonga: (909) 281-9020
West Hollywood: (323) 373-3149
FAQs
Do you lose weight with CoolSculpting?
CoolSculpting can help you lose stubborn fat stores, but it is important to note that CoolSculpting is not a weight-loss procedure. It is a technique used to reduce fat stores and help slim down areas that are difficult to improve on your own with workouts and diet.
Can Ice Packs Reduce fat?
No. The CoolSculpting applicators have been specifically designed by scientists and specialists to target fat cells and expose them to specific temperatures for a determined amount of time. Ice packs will not have the same effect as CoolSculpting technology.
Does freezing fat really work?
Yes. Fat freezing has been trialed and tested to help patients lose frustrating fat stores. It will take a few weeks for you to see your results but CoolSculpting will help eliminate fat cells. The result is smaller fat deposits in your body. When combined with working out, you can enhance your results and enjoy a toned, slim body!
Is CoolSculpting dangerous?
It is not considered dangerous. Before you undergo a CoolSculpting treatment, you will meet with one of our team members. They will assess your health and learn about your medical history. You will not be able to undergo CoolSculpting if you have a pre-existing health condition that would hinder your body recovering from cold temperatures. CoolSculpting is a non-invasive method of reducing fat and helping patients achieve their desired appearance. This treatment is much safer than many other fat reducing methods that require surgical methods.
How much does CoolSculpting cost for my ideal image?
That will depend on a few different factors. The amount of appointments and the number of areas being treated will determine the price of your CoolSculpting treatment. The only way to know how much your total cost will be for your ideal image will be to meet with one of our CoolSculpting experts.
Does CoolSculpting work on thighs?
Yes! A unique applicator has been made for the thighs. The CoolAdvantage applicator has been designed to focus on the gentle curve of the inner thighs and reduce unwanted fat. If you are frustrated with jiggly inner thighs or desire a thigh gap, CoolSculpting can help you achieve that goal!
Where can I get CoolSculpting in Los Angeles?
Skin Perfect Medical Aesthetics has four locations across Southern California to better assist their growing clientele. If you are interested in CoolSculpting or another cosmetic treatment, give us a call or text so we can help you achieve your best outcome!
Where is there CoolSculpting Near Me?
If you are in the Southern California area, Skin Perfect is your best CoolSculpting option. Our team of experts will create a treatment plan for you that helps you achieve your desired result!
Disclaimer:
CoolSculpting(R) is FDA-cleared to treat visible fat bulges in 9 areas of the body. Some common side effects include temporary numbness, discomfort, and swelling.