CoolSculpting for Men
Consultations offered at our seven convenient locations in Brea, Costa Mesa, Glendora, Lancaster, Rancho Cucamonga, Whittier and West Hollywood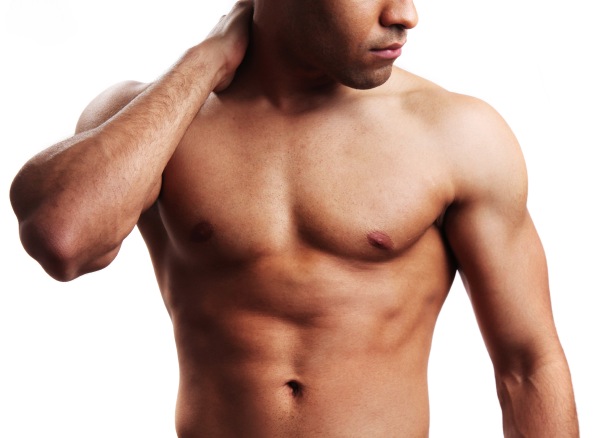 CoolSculpting for men has been gaining more popularity as a non-invasive treatment that reduces stubborn fat stores. Many otherwise healthy adult men have problem areas that are resistant to exercise and dieting.
A simple CoolSculpting treatment provides you with a nonsurgical option to remove that fat and obtain your ideal six-pack, slim waist or defined jawline.
What is CoolSculpting?
CoolSculpting is a versatile treatment created by Zeltiq Aesthetics and has been popular in the United States since 2011 as a non-surgical option to remove unwanted, stubborn fat deposits. CoolSculpting uses cryolipolysis technology to freeze fat cells. The targeted cells die through the freezing process, allowing the body to remove and process them. Fat freezing is commonly performed on a client's stomach, buttocks, thighs, back and many other areas.
This treatment has a lot of versatile panels that are placed all over the body. These include:
CoolCore Advantage and Advantage Plus. These two applicators are the most commonly used because they are the larger of the CoolSculpting applicators. These applicators are commonly applied to the abdomen, waist, hips and male chest. This treatment can improve your appearance and define your masculine physique.
CoolFit Advantage. In 2014, CoolFit Advantage was FDA-approved to apply to the thighs. This treatment can improve the shape and tone of your legs.
CoolMini. As the name indicates, this applicator is small and is commonly used for improving the jawline. If you struggle with a double chin, this treatment may be your ideal solution.
CoolCurve Advantage and Advantage Plus. This applicator is also larger and commonly used for the waist, abdomen, and hips. This treatment is excellent for slimming down the waistline and improving the transition from upper to lower body.
CoolPetite. This is another small CoolSculpting device that can be used to improve definition along the arms, thighs, and back.
For men who want a comprehensive improvement, Dualsculpting allows for two sculpting applicators to be placed on predetermined areas of the body. Your appointment may increase in time but you will benefit from multiple places being treated. CoolSculpting is a simple procedure that can help you achieve a defined, masculine appearance.
The Benefits CoolSculpting Offers for Men
CoolSculpting offers many advantages to our clients, such as:
Non-invasive
Requires little to no downtime
Short treatment sessions
Perfect for a busy lifestyle
Convenient
No scarring
Requires no incisions, injections, bandages, sedation or anesthesia
CoolSculpting is a great procedure for active men looking to tone their six pack or reduce pesky fat under their chin.
Ideal Candidates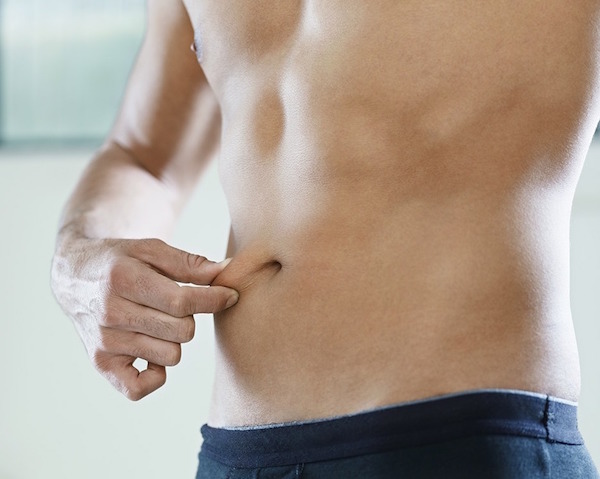 Many men are perfect for CoolSculpting. This procedure is for active men who have a busy life, do not want to undergo surgery or cannot take the time for a lengthy recovery.
CoolSculpting is not meant to be a weight loss alternative but rather aims to slim, tone and define areas of the body that have difficult fat deposits. If you are struggling with reducing your fat, schedule a consultation with one of our experts today!
Consultation with Male CoolSculpting Experts
In your personal consultation with one of our highly-trained skin specialists, you will have the opportunity to discuss your body goals and how a CoolSculpting treatment will help you achieve them.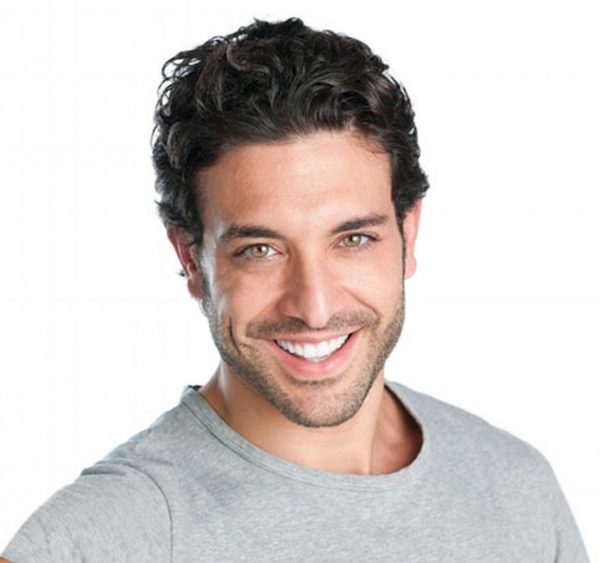 The CoolSculpting treatment process will be discussed along with its potential risks. There are no known side effects other than symptoms such as bruising and discoloration. However, these symptoms generally dissipate after a few hours.
Your skin-care expert will ask about your general health, allergies, past surgeries and current medications to gain a better understanding of your health. If you seem to be a good CoolSculpting candidate and decide CoolSculpting is the treatment for you, your skin-care expert and you will schedule an appointment! You will also be informed how to maintain your results after they are achieved.
Treatment Details
Many of our clients watch a movie or read during their treatment session.
When you arrive for your treatment, you will be greeted and taken to a state-of-the-art room equipped with CoolSculpting aparati. You will remove or adjust your clothing for the predetermined CoolSculpting applicator and have a seat. A gel pad will be placed on your skin, a frame placed over that and then the predetermined area will have the applicator suctioned to it. This will draw fat into the suction space for direct exposure. The fat will then be exposed to frigid temperatures while the surrounding skin is kept at a comfortable temperature.
CoolSculpting treatment should not cause discomfort. The treatment area will feel cold and then go numb, acting similarly to an anesthetic. These treatments often take about thirty-five minutes but sometimes last as long as an hour. You may feel slight discomfort as the suction is released, and afterward, the treated area will be massaged to maximize fat sculpting.
You will be able to return to work or your regular work schedule following your treatment.
Results
You will begin to see changes in your appearance a few weeks after your initial session as your body destroys the treated fat cells. Multiple treatments will likely be needed to help you achieve your ideal body result. To maintain your results you will want to have an active, healthy lifestyle. Some clients use CoolSculpting as a way to achieve the muscle definition and tone they've always wanted.
Complementary Procedures
Dermal Fillers are a simple treatment to apply while CoolSculpting is taking place. You can lay back, relax and enjoy the instant effect of dermal fillers. Smooth skin and a reduced appearance of lines, creases, and wrinkles are expected after just one treatment. Injectable fillers offer a simple, non-surgical procedure that can be completed in about fifteen minutes. The medical team at Skin Perfect Medical Aesthetics is well-trained in applying fillers such as:
Hydrafacial For Men
Exfoliation and hydration for essential for skin health and preventing premature signs of aging. The Hydrafacial treatment for men is a leading-edge multi-action skin care system that hydrates, exfoliates and enfuses skin with important nutrients.
The Hydrafacial treatment is a performed in-office and is soothing skin therapy experience. Powerful, yet effective, the customizable Hydrafacial vortex tip clears old, aged skin and provides deep-level hydration.
A Hydrafacial treatment session can be completed in as little as half an hour and may be combined with CoolSculpting for a comprehensive, convenient care package.
Laser Hair Removal For Men
Grooming dense, unwanted hair can be tedious, expensive and even painful.
Laser hair removal for men is a modern solution that gets rid of unwanted hair with long-term results. Whether your goal is to reduce a dense eyebrow patch or achieve smoother, hair-free skin, laser hair removal can achieve the results you are looking for. The powerful hand-held laser system targets hair follicles in hard-to-reach areas and breaks down unwanted hair to the root level.
Multiple sessions may be required to achieve optimal, long-lasting results.
Juvederm for Men
Another HA-based filler, Juvederm fillers help to take years off your face! Juvederm products have been made to reduce lines and wrinkles around the nose and mouth. They can also be used to fill in areas that have lost volume with age.
This group of formulas is often applied to the midfacial region.
Juvederm fillers include Juvederm XC, Juvederm Vollure XC, Juvederm Voluma XC, Juvederm Ultra XC, and Juvederm Volbella XC. Each of these fillers was made to correct a certain area of the face such as marionette lines, fine wrinkles around the mouth or life and restore the midfacial area. Juvederm fillers are able to last for up to two years!
Restylane for Men
This family of formulas has shown to last from six to eighteen months and effectively reduces facial wrinkles and volume loss. Skin Perfect Medical Aesthetics offers many different types of Restylane, such as Restylane Lyft, Restylane Silk, Restylane Refyne and Restylane Defyne. Each of these fillers was created to specifically address an aging concern that develops on the face.
Radiesse for Men
This filler has a water-base and includes calcium microspheres suspended in a medium. The formulation helps to correct severe lines, folds, and creases along the face. Radiesse is a long-lasting filler, improving the skin for up to a year and a half.
Sculptra for Men
Wrinkles and loose skin can make us appear a lot older than we are. Sculptra helps turn back the clock by smoothing out wrinkles, improving facial volume and lifting up the skin. This occurs through the stimulation of collagen levels. Collagen is one of the skin's building blocks and helps to improve its structure.
With Sculptra, your skin will instantly look better as well as improve the structure of your skin for long-lasting results.
Dermal fillers are simply applied with a syringe. The predetermined filler is injected under the skin to provide your desired improvement. Dermal filler results occur as they are being injected, allowing you to engage with the treatment and for your skin-care expert to make any adjustments necessary to provide your ideal result.
Kybella for Men
Kybella is perfect for individuals who struggle with a double chin.
Another simple treatment to receive while your fat is being frozen is Kybella. Kybella is injected in strategic locations below the chin. The acid in Kybella, deoxycholic acid, is commonly found in our bodies and breaks down fat cells. When injected into the submental fullness below our chin, it will reduce the fat stores and help the body metabolize and remove them naturally. This expulsion of the fat cells by the body helps to make this a long-lasting treatment. A healthy lifestyle will help to maintain your results and keep your jawline defined.
Male Botox and Dysport
These two injectables are used to greatly reduce wrinkles and lines on the face. They are both a neurotoxin that temporarily pauses communication between muscles and nerves for a few months, which preserves the natural youthful appearance of skin.
Botox and Dysport can greatly reduce brow lines, marionette lines, crow's feet and many other aging symptoms.
All of the above treatments are performed with a syringe and medical-grade, thin needle. Often times a topical anesthetic is used to numb the surface layer of the skin to reduce any discomfort. Once that has taken effect, your skin-care specialist will apply your predetermined treatment. This procedure often takes about twenty minutes. The treatments do not require downtime and afterward, you can return to your regular schedule.
Cost of CoolSculpting for Men
CoolSculpting is versatile and allows for your treatment to be customized. This personalization aspect causes the pricing for each procedure to differ between clients. If you are interested in learning what your tailored treatment plan would cost, schedule a consultation online!
Disclaimer:
CoolSculpting(R) is FDA-cleared to treat visible fat bulges in 9 areas of the body. Some common side effects include temporary numbness, discomfort, and swelling.