Revision Skincare
Consultations offered at our seven convenient locations in Brea, Costa Mesa, Glendora, Lancaster, Rancho Cucamonga, Whittier and West Hollywood

Revision Skincare's proprietary formulations have proven to reverse the effects of skin aging. Keep skin looking firm, bright, and smooth for the long-term, with Revision.
What is Revision Skincare?
Revision Skincare is a comprehensive anti-aging skincare line. They believe you should not have to compromise your health to achieve beautiful skin! Revision Skincare products are made of the highest quality ingredients that will improve the deep health of your skin. Their powerful products are clinically-tested, physician approved, and raved about in the beauty community!
Issues Treatable with Revision Skincare
Diminish lines and wrinkles
Restore skin firmness
Reduce redness
Brighten dull skin
Correct scarring
Improve skin healing
Add noticeable glow
Is Revision Skincare Right for Me?
Wish you had more youthful-looking skin your face, neck, or hands? Revision Skincare products achieve beautiful, healthy skin for men and women of all ages!
Have questions? We will be happy to help you find the best skin care solutions for You during a private consultation with a specialist at Skin Perfect Medical Aesthetics.
Revision Skincare Products
Revision Skincare products available at Skin Perfect Medical Aesthetics include:
C+ Correcting Complex 30%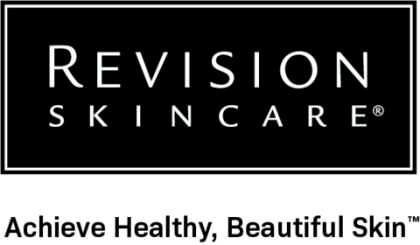 This top-selling topical achieves dramatic improvement in skin brightness and clarity. C+ Correcting Complex 30% has also proven to reduce fine lines and wrinkles. This powerful topical also encourages your own body's production of vitamin C and E.
C+ Correcting Complex 30% and many other Revision Skincare products are designed to support and improve the function of your skin's microbiome. This microbiome is home to the microorganism that play a valuable role in skin health. Many skin products negatively impact your natural microbiome: Revision Skincare products do the opposite! Your skin will be healthier and better protected against free radicals and future environmental damage.
D.E.J. Anti-Aging
This day, night, and eye cream are formulated to drastically reduce fine lines and wrinkles. Skin looks noticeably firmer, smoother, and younger, thanks to the D.E.J. Anti-Aging line.
NectiFirm
For prevention and treatment of aging on the neck and decolletage.
IntelliShade
This sunscreen with moisturizer will reduce lines and wrinkles, brighten your skin, and even skin tone for a beautiful look and thorough protection, all day long!
When combined, Revision Skincare's C+ Correcting Complex 30%, NectiFirm, and IntelliShade form the skin care Power Trio!
Consultation
If you are looking for the right skin care routine for you, we will be happy to discuss the benefits of Revision Skincare with you. We invite you to schedule a private skincare consultation at Skin Perfect Medical Aesthetics today!