Vivace – Facial Rejuvenation
Consultations offered at our seven convenient locations in Brea, Costa Mesa, Glendora, Lancaster, Rancho Cucamonga, Whittier and West Hollywood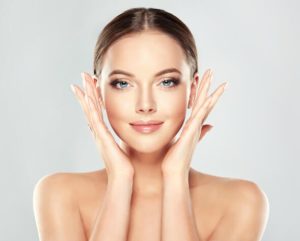 Are you looking for a miracle treatment to reduce wrinkles, lines, and irregular surfaces along your skin? You can find your answer at Skin Perfect Medical Aesthetics. Vivace is the gold standard in RF microneedling. This treatment will take years off your face and help you avoid invasive surgeries that are costly and require a large portion of your time.
Vivace is the anti-aging, facial rejuvenation treatment you've been looking for!
What is Vivace?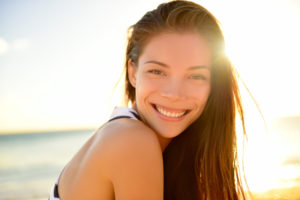 Vivace is a simple treatment that will leave your skin glowing, firm, and healthy. This advanced technology implements both microneedling and radiofrequency. On their own, these two treatments tighten skin, shrink pores, fight acne, and smooth out irregularities. Combined, microneedling and RF are the miracles we all need for our skin!
Unlike over-the-counter dermarollers, microneedling is performed by certified skincare experts. Microneedling reaches deeper into the skin than a microneedle roller, helping to reach deep down into the dermis to kick-start the body's natural healing function. Microneedling is known as Collagen Induction Therapy because it helps the body stimulate collagen a natural component that makes the skin thick, flexible and strong. The microlesions created in the skin will allow for optimal absorption of healing products after treatment.
Radio frequency is a form of energy. When used in a Vivace treatment, the energy is administered in the dermis, heating the tissue and boosting collagen levels. The result is tighter, youthful skin.
Often referred to as a radio frequency facial, this technique has been taking the beauty industry by storm.
RF facials on their own are in high demand and help men and women develop stronger, healthier skin. Combined, RF and microneedling are a formidable pair that offer skin tightening and pore-minimizing advantages.
The Vivace Experience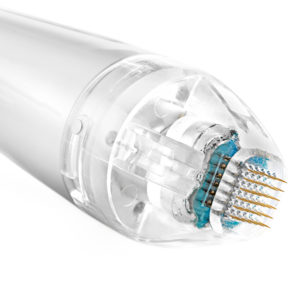 The Vivace treatment is described as comfortable and patients report that they are able to go out the night of treatment!
This cutting-edge procedure will have you make-up free and loving your skin in no time! One of the advances that the Vivace system implements is RF energy in the form of two lights. Blue light and red light are emitted from the microneedle electrodes deep into the dermis skin level. The red light will help stimulate collagen and elastin while the blue light fights against acne-causing bacteria. The pulses of light will be working together to strengthen your skin, improving collagen, elastin, and moisture levels for flawless skin.
The Vivace microneedling RF device is FDA-approved and can transform the skin on the face, neck, hands, and body.
Many patients start off with three Vivace treatments, spaced by four to six weeks to see their best outcome. Your skin will just get better and better with each appointment.
Benefits
This revolutionary treatment will:
Shrink pores
Reduce fine lines and wrinkles
Improve skin tone
Tighten skin
Smooth out skin texture
You can enjoy your results right away with no downtime! Described as a comfortable treatment, Vivace will have you glowing and loving your skin the same day as your treatment!
Another reason patients are falling in love with Vivace is that it boosts the natural function of their skin, helping patients enjoy results longer and get their money's worth from the treatment.
Vivace is the RF microneedling treatment everyone is talking about. This procedure is your best option for smooth, attractive skin! It can be performed all over the body but is often administered along the face.
Candidates
If you struggle with acne, wrinkles, uneven skin tone, large pores, or moderately sagging skin then Vivace treatment is perfect for you. Both men and women rave about the results they see with Vivace. Safe for most skin tones, this procedure will be done to enhance the quality of your skin and set you up for long-lasting results you'll love.
Personal Consultation
You will have the opportunity to meet with one of our certified skincare experts. With their experience and understanding of the different skin types, they will be able to assess your skin and determine if a Vivace treatment is your best solution.
A consultation is always a great time to learn and ask lots of questions. Our staff will be attentive and give you their professional opinion.
An account of your medical history, skincare routine, and past procedures will need to be discussed to ensure Vivace is a healthy procedure for you. If pursued, an appointment will be scheduled and you will be instructed how to prepare for your treatment.
Preparation
Vivace does not require a whole lot of prep! There are certain steps you will want to take to ensure you are healthy before treatment. Stop taking antihistamines and pause any smoking habits. Avoid sun tanning and notify our office if you receive an injury in your treatment area. We will gladly reschedule your appointment to a time when your skin is healthy.
Procedure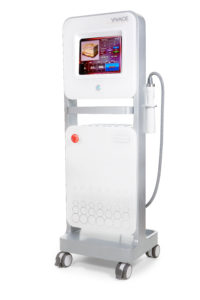 Your skin will be cleaned and any makeup or products will be removed. A numbing agent will be applied to the skin thirty to forty minutes before treatment. Once it has taken effect and you are comfortable, the procedure will begin. The sleek, hand-held Vivace device will be methodically applied over the treatment area. Sterile needles will rapidly perforate the skin. Concurrently, the ends of the needles will emit bi-polar energy into the dermis. The energy will be contained within the dermis, preventing any damage to the epidermis. The needles, which are .4mm are insulated except at the end where they emit energy. The needles act as electrodes and are the main reason why you can have treatment in the morning and go out with friends that night! The bi-polar energy will create fractional electrocoagulation that helps the body's natural healing process.
Patients describe this treatment as comfortable, feeling only minimal pressure.
The procedure will take about forty-five minutes in addition to the time it takes for your skin to become numb. Once the predetermined area has been treated you are free to return to your regular schedule.
Recovery
No downtime is necessary! Your face will be slightly red after treatment but as the day progresses it will be less and less noticeable that you had a treatment performed. You can easily plan an outing that night with your friends and brag about your treatment.
Results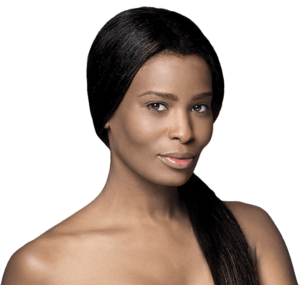 Your face will appear brighter and smoother as the day progresses. The results will only get better as your collagen builds up. Many patients see their skin getting healthier up to six months after treatment!
Makeup can be applied up to six hours after treatment but we may recommend you wait until the next morning to apply makeup depending on your results.
For your best outcome, be sure to maintain healthy skin practices. Wash and hydrate your face daily. Sunscreen is your best defense against sun damage. Sun damage is linked to dry, wrinkled, aged skin. To maximize your Vivace results, use sunscreen daily no matter the weather.
Cost
The cost of your treatment will be based on the size of the area being treated and how many treatments will deliver your best outcome. A cost breakdown will be gone over in your personal consultation. Vivace is truly an impressive and dramatic treatment that will yield glowing results. If you are interested in starting down the road to healthy, smooth skin call or text our office at (844) 394-2622.
FAQs
What is a Vivace treatment?
Vivace is a cutting-edge RF microneedling treatment for men and women who struggle with acne, acne scarring, rough skin, fine lines, wrinkles, large pores, and saggy skin. Vivace combines microneedling and radiofrequency to create your best solution to these pesky facial concerns. An excellent treatment for people of all ages this procedure will help you preserve your youth and fall in love with your skin. 
Does Vivace tighten skin?
Yes! This treatment works wonders on loose, wrinkled skin. If you are looking for a nonsurgical solution to your aesthetic concerns, Vivace may be your perfect solution. This procedure is often used to help reduce the visibility of crow's feet and other bothersome lines along the face. Schedule a consultation with us to learn if Vivace is the treatment you've been looking for.
Is Vivace safe?
When performed by a certified, experienced professional Vivace is safe. A private meeting will be held before your treatment to ensure you are a good candidate. In this consultation, a team member will learn about your health and determine if Vivace is a safe option for you. We take your health seriously and will take steps to ensure this treatment is for you. If Vivace is determined as not a good solution we will work with you to create an alternative procedure.
What is Vivace Microneedling?
Vivace RF microneedling is a simple treatment with dramatic results. Vivace microneedling is a transformative treatment that will tighten your skin and boost collagen levels for flawless results. Look through before and after photos to see the impressive outcome this procedure will bring about.