Exilis Ultra Femme
Consultations offered at our seven convenient locations in Brea, Costa Mesa, Glendora, Lancaster, Rancho Cucamonga, Whittier and West Hollywood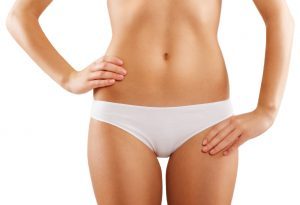 Issues such as incontinence that develops after childbirth, vaginal dryness, and loss of tightness can be difficult to bring up. For many women who have noticed changes in their vagina, seeking help and answers can be a daunting and uncomfortable task. Fortunately, there are a lot of great solutions such as the Exilis Ultra Femme vaginal rejuvenation technique.
Did you know that with Exilis Ultra Femme, you can revitalize your vagina without the need for any surgery? Though a combination of modern radiofrequency technology and cosmetic techniques, the Exilis Ultra Femme 360 vaginal rejuvenation was born. Thousands have come away with great results, an improved sex life, and a boost in self-confidence after a treatment.
What is Exilis Ultra Femme?
Coming from BTL Aesthetics, one of the worldwide leaders in non-invasive cosmetic technology, the Exilis Ultra Femme treatment is a vaginal rejuvenation treatment that effectively and conveniently improves vaginal tightness, lubrication, and appearance. The treatment uses radiofrequency energy and heating to rehabilitate youthful vaginal function and appearance gently.
Due to aging, the experience of childbirth, or a natural degeneration in vaginal tissue, many women experience discomfort during physical activities or a loss of sensation during sex. With the Exilis Ultra femme treatment, a tighter, smaller labia can be achieved along with improvements in lubrication and sensation. The treatment can also reduce the size of the vaginal canal.
Clinical studies have demonstrated that Exilis Ultra Femme delivers consistent, measurable improvements for the majority of patients. Studies report as much as 89% of patients experience improvements during intercourse. No patients in the study report unsatisfactory results.
Treatment Areas
The sophisticated radiofrequency technology gives the Exilis Ultra Femme the ability to address a wide range of issue that can affect the appearance and feel of the vagina.
Introitus tightening (vaginal opening tightening)
Stress and Urinary Incontinence treatment
Labia Minora lifting and tightening
Improvements in blood flow to the clitoris
Plumping of the labia majora
Vaginal canal tightening
Improved sexual sensation and orgasm
The Exilis Ultra Femme treatment achieves an overall shrinkage of the vaginal opening and can reduce the size of the labia. Women typically will experience improvements in vaginal lubrication and sexual function following their treatment sessions.
The Science of Exilis Ultra Femme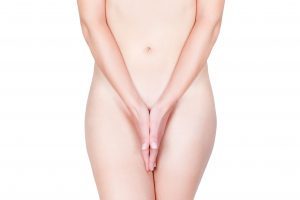 The Exilis Ultra Femme was designed off the already proven Ultra 360 platform. The Ultra 360 platform is FDA-approved to revitalize tissues, reduce wrinkles and treat cellulite. This is achieved with monopolar radiofrequency and ultrasound heating. The power of RF monopolar energy and heating comes with its ability to trigger tissue remodeling. Clinical studies have proven that using radiofrequency and ultrasound energy can result in a process called neocollagenesis and neoelastinogenesis. These are technical terms for a process that results in the production of new collagen and essential tissue growth factors. Newly produced collagen and growth factors are crucial building blocks of skin tissues that help maintain lifted, tighter skin. With new collagen, skin quality is tightened and improved.
Another aspect of the Exilis Ultra Femme technology is the development of the Energy Flow Control platform. This gives us the ability to receive real-time readings during treatment, which then allows us to make accurate adjustments in energy delivery. The Energy Flow Control platform enables greater customization, safety, and comfort.
Tissue tightening, improve elasticity, plumping of tissue, and thickening of the vaginal wall continue during the weeks and months after treatment.
In fact, the natural properties of the vaginal wall make it especially well-suited for radiofrequency treatment. Where traditional skin rejuvenation technology faced obstacles due to the natural resilience of the out skin, the vaginal wall can directly receive heating treatment directly, producing more efficient results. The radiofrequency and ultrasound heating are more easily distributed within vaginal mucosa, which means deeper heating and rejuvenation is achieved. The tissue contraction and improved blood flow that typically takes longer with the outer skin are immediately observed for vaginal rejuvenation treatments.
A key aspect of the Ultra Femme's ability to improve vaginal function is blood flow. The natural, quick healing ability of the vaginal wall means that it will respond quickly to treatment by increasing blood flow, oxygenation, and moisturization. All of these are well-documented elements of healthy sexual function.
Ideal Candidates
Adult women of any age and skin tone are suitable for Exilis Ultra Femme Treatment. Women in their 20s to women in the 60s have undergone treatment, and all have come away with great results. That said, patients should be in overall good health without health issues such as obesity, or the presence of a pacemaker.
Women who have experienced a loss of vaginal tightness decreased sexual function, urinary incontinence or are bothered by the appearance of a drooping, stretched labia minora will benefit from Exilis Ultra Femme vaginal rejuvenation. Patients should have reasonable expectations for the treatment. Like with any cosmetic treatment, patients should never choose a procedure to fit another person's expectations. There is no such thing as a "perfect" vagina, but patients can achieve relief from symptoms that bother them and a boost to their self-confidence.
The Treatment
The experience of the Exilis Ultra Femme treatment involves absolutely zero incisions or surgical techniques and requires no anesthesia. For most people, they experience gentle warming and a relaxing sensation.
The Exilis Ultra Femme treatment is an internal, non-surgical, radio-frequency-based treatment. On the day of the procedure, patients will be awake and resting comfortably in a discreet, private treatment room. A specialized, one-time-use Exilis treatment head is attached to the handpiece, which is then inserted into the vaginal canal. The lubricated treatment head is designed to project radiofrequency energy in 360-degree volumetric heating, which ensures total coverage.
The treatment head is gently motioned into the canal to the cervix. When the treatment head reaches the cervix, it is then motioned outward to the introitus. The treatment is swapped out for the second phase of the treatment. The handpiece is tipped with another disposable tip that is designed for the outer vaginal exterior. This part involves guiding the handpiece along the outer edges of the vagina, along the labia. The handpiece will make multiple passes in a treatment session, and the treatment is complete!
The entire process of a single session can take as little as eight minutes, which is far and away the quickest treatment available. As soon as the session is over, patients can instantly return to their daily routine. The treatment is quick and convenient enough to be performed in the middle of the workday and even during a lunch break!
Recovery
Due to the simplicity and non-surgical nature of the procedure, there is no downtime after treatment. The treatment heads are single-use and disposable, improving treatment safety. Immediately after their session, patients do experience visible improvements in the appearance of the labia, since blood flow is instantly increased. Women can resume daily and normal sexual activity afterward and will notice their results instantaneously.
Results
Improved blood flow will produce visible improvement after just a single treatment. Sensitivity and function are also improved, typically resulting in an increased interest in sexual activity and self-confidence.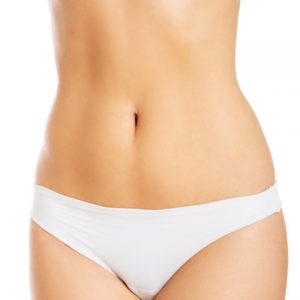 Multiple sessions are often recommended to optimize improvements. The exact number of treatments will vary from patient to patient, depending on their body and particular goals for the treatment. At least three treatment sessions are usually recommended to achieve significant results. After each treatment, an examination is performed to assess the results.
Any improvements are going to be long-lasting as the Exillis Ultra Femme achieves results by triggering your body's own natural, rejuvenation capabilities. Blood flow increases, vaginal tightening, and sexual function improvements are the result of a long-term enhancement in the vaginal and vulvar tissues. Touch up treatments once a year are recommended to maintain consistent improvement, especially if patients undergo future childbirth and menopause.
Alternative Treatments
There are alternative non-surgical vaginal rejuvenation techniques that we offer such as ThermiVa. ThermiVa also employs radio energy to rejuvenate vaginal function and appearance. During a consultation, the examination and conversation about your personal goals will determine which options are the best fit.
Your Consultation
Patients near one of our locations in Southern California can achieve the boost in self-confidence and improved sexual function by schedule a consultation today. The best way to determine whether the BTL Exilis Ultra Femme treatment is right for you is during a consultation. Your consultation will be discreet and between you and one of our experienced staff members. You will be able to discuss your personal goals, concerns, and medical history privately with the physician. We take great care in addressed your needs that are specific to you. After an examination, a customized plan will be recommended that best fits you.
Cost
The cost of the Exilis Ultra Femme treatment will vary depending on the number of sessions and the specific of your cosmetic treatment plan. Some patients opt to include other rejuvenating techniques for more comprehensive results.