Botox for Men
Consultations offered at our seven convenient locations in Brea, Costa Mesa, Glendora, Lancaster, Rancho Cucamonga, Whittier and West Hollywood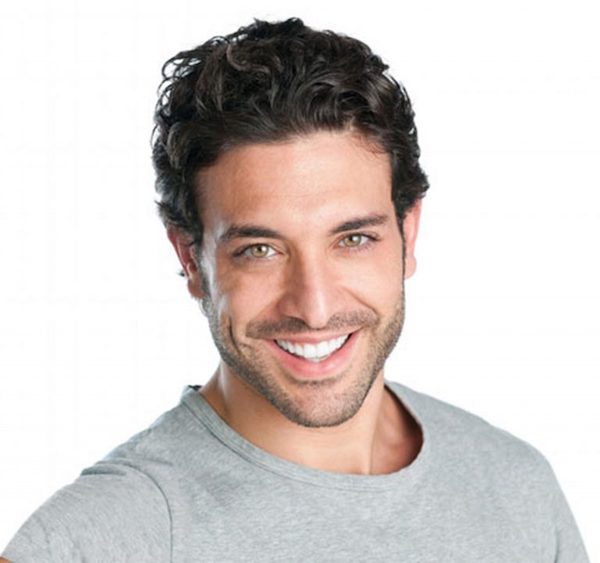 Our fine lines and wrinkles can make us look more tired, worried, or angry than we really feel. To remain youthful, inside and out, many of our male patients choose to revive their appearance with Botox.
Botox is a highly popular treatment among both men and women. A healthy face spells success: more and more men are deciding that they would like to maintain a youthful, healthy appearance through their 20s, 30s, and 40s. It is important to receive your Botox from skilled professionals like the team at Skin Perfect Medical, who understand the unique needs of the male facial structure.
In addition to its cosmetic uses, Botox can reduce the symptoms of hyperhidrosis and migraines.
Want to learn more about what Botox can do for you? Call or text Skin Perfect Medical to schedule your private consultation today.
Facial Aging: Dynamic Vs. Static Wrinkles
A muscle may eventually overfire, and hold a wrinkle permanently.
Wrinkles fall into two categories: Static and Dynamic. Any time we smile or frown, we use our facial muscles. Dynamic wrinkles form when a muscle contracts. A dynamic wrinkle may form every time we smile, such as the wrinkles that commonly form around the eyes. While these wrinkles may disappear when we are not smiling or frowning, eventually, repeated use of the muscle will form lines in the skin. Botox is formulated specifically to target and smooth the dynamic wrinkles that form with common facial expressions.
Skin does not recover well from the wear and tear of environmental damage, gravity, and time.
As we age, our skin produces less collagen and hyaluronic acid. This can lead to loss of skin volume and elasticity. Without healthy support or "stretch," fine lines and wrinkles form. The wrinkles that form due to lost skin volume and the effects of aging are known as static wrinkles. While Botox will not address static wrinkles, Skin Perfect Medical is proud to offer our male patients a variety of dermal fillers to restore facial volume and fill in these static wrinkles.
What is Botox?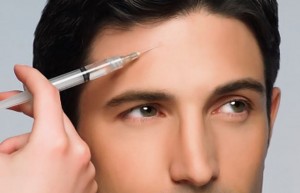 Botox is a highly purified form of the Botulinum Toxin type A. This FDA-approved injection is popular with men and women alike who are looking for the most effective and convenient way to reverse their signs of facial aging. Botox is a neuromodulator, meaning it disrupts the signals that your brain is sending to a particular muscle. Your skilled injector will target your dynamic wrinkles with Botox, successfully calming the muscle responsible for the formation of the wrinkle. Botox safely relaxes the facial muscle, which will smooth and erase the dynamic wrinkle. Thanks to our skilled injectors at Skin Perfect Medical, our results look natural and patients retain comfortable use of their face.
The results of Botox will last three to four months. Patients can maintain their results with regular maintenance injections.
If you sweat excessively, with or without stress, day or night, you may be struggling with hyperhidrosis. Botox is highly useful for relieving patient's hyperhidrosis. Targeted injections in the underarms have shown to greatly reduce excessive sweating. Patients can discuss receiving Botox to address sweat in their hands, feet, or face with their doctor.
Botox can also be administered to give patients long-term relief from migraines.
Benefits of Botox for Men
Are you ready to return to a healthier, younger-looking you, with minimal effort or downtime? Botox is an ideal solution for our male patients for a variety of reasons:
Easy, non-surgical solution to facial aging. Patients don't have to commit their time or faith to a surgery.
Comfortable procedure. While anesthetic is available, most patients feel comfortable receiving Botox with the help of icing and a stress ball.
Customizable results. Our injectors understand how to tailor every treatment to the unique needs of a patient's masculine features.
Quick procedure. Botox takes less than fifteen minutes to administer.
Minimal to no recovery required. Patients are free to return to their usual schedule immediately after their Botox session. Patients may experience bruising, redness, or swelling, but these conditions will improve within a day or two of treatment.
Easily combined with other procedures
Restores and prevents. Not only will Botox erase your current dynamic wrinkles, it will also reduce future wrinkles forming.
What Can Botox Treat?
A treatment with Botox will address:
Forehead lines
Glabellar lines (vertical lines that commonly form between the eyebrows)
Crow's feet
Under eye lines
Other dynamic wrinkles
Hyperhidrosis
Migraines
Candidates for Botox
Good candidates for Botox are individuals who have mild to moderate forms of facial aging but are not yet ready for surgical intervention. Botox is appealing to our male patients who want to address their current wrinkles as well as prevent the formation of new ones. Our patients range in age from their 40s to their 20s. If you have dynamic wrinkles, Botox may be the solution for you.
Candidates for Botox should be in good overall health and have positive but realistic expectations for the outcomes possible with any cosmetic procedure. Patients who are experiencing an infection or who have pre-existing medical conditions will want to speak with their doctor about what their safest rejuvenation options will be.
Consultation
A consultation at Skin Perfect Medical is all about you. When you come in for your private consultation, we invite you to ask any and all questions that you may have about Botox or other skin rejuvenation options. Your doctor will assess your skin, as well as go over your medical history and medication and supplement use with you. Once they have a good idea of your goals for your appearance, they will work with you to create an individualized Botox treatment plan.
Our goal is to deliver the results that make you look in the mirror in the morning and smile. If we believe an additional or alternative procedure will be best for your individual case, we will share our professional recommendations with you during your private consultation.
Your face, at its best, at any age. If you'd like to learn more about Botox for Men, call or text to schedule an informative consultation at our Whittier or Rancho Cucamonga locations today.
Botox for Men: Your Procedure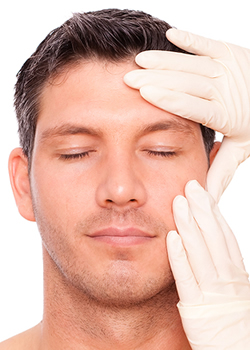 Rejuvenate your face, in less than twenty minutes! A Botox treatment can be administered in a fifteen minute session. Patients' sessions may take longer if they will be receiving multiple cosmetic treatments.
In order to keep you comfortable during your session, your injector will apply your preferred comfort solution at the beginning of the appointment. Some patients will be kept comfortable with icing and a stress ball, while others may decide to receive a topical anesthetic.
Once you are comfortable, your skilled injector will carefully inject Botox into the appropriate area and depth of the skin. Their goal is to relax your targeted muscle to restore a more youthful, smooth facial appearance, while also maintaining the natural look and masculinity of your features.
Many of our male patients decide to address their facial aging with a combination of Botox and dermal fillers like Juvederm or Restylane. Botox will relax and erase your dynamic wrinkles, while dermal fillers will restore youthful volume to contour your features and smooth away static wrinkles. Results of combining these treatments are a noticeable but subtle rejuvenation.
Patients will receive instructions for how to properly care for their skin following Botox.
Recovery
Patients are free to return to their daily schedules immediately after receiving Botox.
Swelling, redness, or bruising in the treatment site is not uncommon. These conditions will improve within a day or two of your treatment and can be easily concealed with makeup.
Patients should not take non-steroidal anti-inflammatory medications, like aspirin, for the two weeks before and two weeks following their Botox. Patients can turn to over-the-counter medications like Tylenol to relieve any discomfort following their treatment.
Results
Results with Botox will be immediate. You will notice right away that your targeted wrinkles have been smoothed away. Patients look younger, happier, and more alert. We make sure that every patient's results look natural and flattering to their features. The results are in no way feminine. You will look healthier and well-rested.
Final results of Botox will be visible within three to seven days.
Patients will return to Skin Perfect for a follow-up appointment two weeks after their treatment. We want to guarantee our patients are happy with the results!
Botox is effective for three to four months. Patients who would like to extend the rejuvenating outcomes of their Botox can schedule convenient maintenance appointments to keep their dynamic wrinkles at bay, as well as prevent the formation of new ones, for years to come!
Price
The price of a Botox treatment will depend on the details of your individualized treatment plan, such as the number of Botox sessions you would like to receive and if other anti-aging procedures will be performed in addition to your Botox. Once you and your doctor agree on your preferred procedure details, you will receive a cost breakdown that reflects your unique treatment plan.
You deserve to look and feel your best. To learn more about Botox for Men, call or text one of our conveniently located offices today!
Rancho Cucamonga (909) 281-9020