Vanquish - Non-Surgical Fat Reduction
Consultations offered at our seven convenient locations in Brea, Costa Mesa, Glendora, Lancaster, Rancho Cucamonga, Whittier and West Hollywood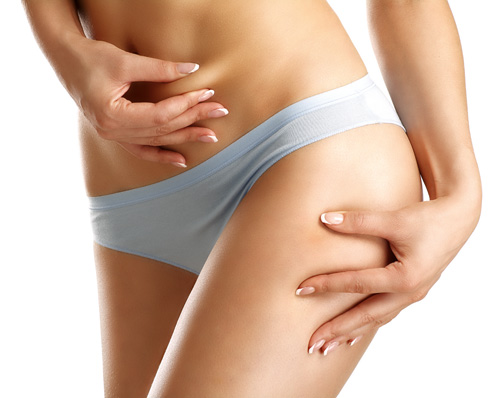 Are you looking for a non-invasive solution to stubborn fat? FDA-approved and non-surgical, Vanquish is a radiofrequency treatment that will contour your body and reduce bothersome, excess fat. Having your ideal body is simple with Vanquish treatments!
Vanquish treatment is currently only available at Skin Perfect Rancho Cucamonga.
Each of our medical spas is directed by licensed medical doctors and healthcare professionals. We provide professional, comfortable experiences for our clients.
What is Vanquish?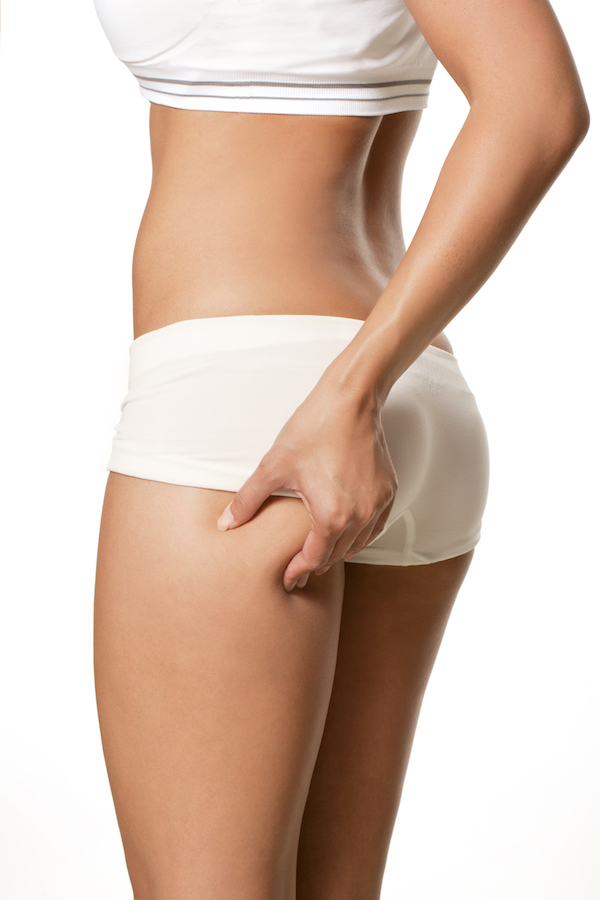 Vanquish is a revolutionary technology for fat reduction. This technology implements heat to kill fat cells and improve the quality of your skin. Vanquish successfully provides spot reduction for areas that bother you. This treatment can be applied to the abdomen, thighs, flanks, waist, buttocks, back, and upper arms. This treatment is ideal for clients with a busy life, demanding job or active family life. If you do not have the time for surgery and the lengthy recovery time it requires, Vanquish treatments may be perfect for you. For significant fat removal with no downtime, consider Vanquish.
The science behind Vanquish is sophisticated but simple. The Vanquish equipment uses radiofrequency technology to penetrate deep into your tissues and gently warm them. Unwanted fat cells are killed and naturally metabolized by the body. This treatment will decrease your fat layer and help slim down the predetermined area. This treatment will be comfortable and relaxing. The Vanquish tools do not touch you, so you can rest and even take a nap during the procedure!
Is Vanquish Right For Me?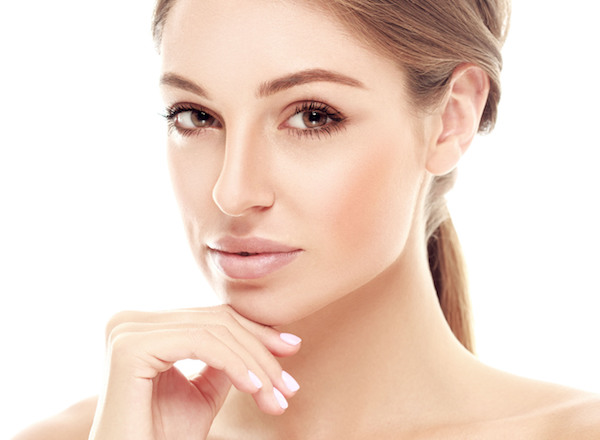 The main benefit of Vanquish is its ability to successfully reduce fat deposits. This non-invasive technique does not implement injections, surgery and doesn't require downtime. Many people are ideal candidates for Vanquish treatments. This procedure will comfortably diminish fat stores and help tone your body. Most commonly used as a stomach fat removal technique, Vanquish will help tone and improve your core. Men and women who are healthy and within their ideal body weight are good candidates for Vanquish. Although this procedure can tighten the skin it is not referred to as a skin tightening technique. Having good skin elasticity will ensure positive results.
Rancho Cucamonga's Top-Ranked Body Sculpting Experts
During your personal consultation, you will have the opportunity to discuss your concerns and express your interest in Vanquish as a possible solution.
One of the Skin Perfect experts will listen to you and examine the area you would like treatment. They will inquire about your general health, asking questions about any past procedures, allergies, and current medications. This information will help them determine if Vanquish is a healthy option for you. An alternative solution may be suggested to help you achieve your ideal aesthetic.
The details of the Vanquish treatment will be discussed along with potential risks and the expected outcome. Together, you and your specialist will create a treatment plan that will yield your best result.
Before you leave, you will plan a date and time for your procedure. Our Skin Perfect staff will instruct you on how to best prepare for the treatment. If you have any questions or concerns that are not addressed during your private meeting, please call or text our office so we can assist you.
The Vanquish Treatment Experience
When you arrive for your treatment, you will be led to a room that is equipped with state-of-the-art Vanquish technology. During the application phase, you will lay down on a comfy area for the duration of the appointment. Panels attached to an arm will be placed around your predetermined area. These panels are shaped in semi-circles and will be bent to the natural curve of your body. The panels will hover about an inch above your skin and emit moderate heat. At no point should the heat feel overwhelming. The appointment should be relaxing and comfortably warm.
Treatment lasts about forty-five minutes.
Recovery & Results
Vanquish is a non-invasive method that will allow you to immediately return to your regular routine. With no recovery period, Vanquish allows our clients to conveniently shape and tone their bodies. Some clients will notice results a few days after their treatment. Most clients will see their results after two weeks. However, results will vary based on how many treatments have been performed. It is recommended that individuals receive their treatments about a week apart.
Each client's body is different and therefore will experience a different timeline in regards to results.
Results are impacting and long-lasting. With a healthy lifestyle, you can have consistent results for years!
Complementary Procedures
CoolSculpting
This treatment compliments the Vanquish treatment. CoolSculpting uses a freezing technique that reduces fat cells. The treatment is almost the opposite of Vanquish as it uses cold temperatures to freeze your fat away.
Fat Freezing
This is a non-invasive procedure that boasts no anesthetic, no downtime and fat sculpting techniques that will leave your body slimmer. Appointments last for up to sixty minutes and clients commonly return to their regular day after the treatment.
There are also many non-invasive treatments that can be applied during or after a Vanquish treatment. The treatments listed below are quickly applied in about twenty minutes.
Dermal Fillers
Fillers are an excellent solution for facial wrinkles and adding volume. At the Skin Perfect Medical Aesthetics Med Spa, we offer many different types of dermal fillers to meet our client's wide range of needs.
Belotero
This filler has been created to naturally interact with your skin and help smooth out wrinkles and lines. Comprised of hyaluronic acid, or HA, the results of this formula are soft and well-distributed. Belotero can help diminish the visibility of fine lines and deep folds.
Juvederm
Juvederm fillers are a group of formulas created to address different concerns on the face. Hyaluronic acid is the base of this filler, helping to improve facial hydration and texture. Many Juvederm formulas include an anesthetic to improve the experience and help make it comfortable. Skin Perfect's Medical Spa offers Juvederm XC, Juvederm Vollure XC, Juvederm Voluma XC, Juvederm Ultra XC, and Juvederm Volbella XC at their office.
Radiesse
This safe, effective injectable filler is composed of a water-based gel that has calcium-based microspheres throughout it. These microspheres not only enhance the structure of the filler but will boost your skin's productions of collagen. Collagen is a building block of the skin and helps to create firm, strong skin. Radiesse works to improve your skin immediately but with longer lasting results that many other dermal fillers.
Restylane
Restylane is a group of fillers that also have a hyaluronic acid-based formula. These dermal fillers have been designed to treat moderate to severe lines around the face. These treatments are also effective at filling in areas around the face that have lost volume over time. Skin Perfect Medical Aesthetics offers Restylane Lyft, Restylane Silk, Restylane Refyne, and Restylane Defyne.
There are many different dermal fillers and we offer a wide selection so as to have a solution to our client's concerns.
Botox & Dysport
These injections are effective at temporarily pausing communication between pinpointed nerves and muscles.
Another non-surgical treatment that will enhance your overall appearance is injectable neurotoxins. Botox and Dysport are two such formulations that help to reduce crow's feet, fine lines under the eyes, creases between the eyebrows and forehead lines. Your skin care specialist will strategically target muscles that are causing lines and creases in your face. The result will be transformative! Botox and Dysport will return your youthful appearance and smooth out your skin.
Kybella
Another way to make the most of your Vanquish appointment is to receive a Kybella treatment. Kybella reduces double chins with a few simple injections. This formula has deoxycholic acid as the active ingredient that works to break down fat cells. This procedure will help to define your jawline!
All of the above dermal procedures are completed with a syringe and thin, medical-grade needle. A topical anesthetic may be applied to reduce any discomfort. These appointments will take about twenty minutes and require no recovery period.
Complementary procedures are an excellent way to provide a comprehensive improvement of your entire appearance. Vanquish techniques can tone and sculpt your body while dermal procedures enhance your natural features and smooth out your skin. If you have been considering lip fillers, this may be the perfect procedure to pair it with. Slim down your waistline while transforming your face!
Cost of Vanquish Non-surgical Fat Reduction Rancho Cucamonga
Please note that Vanquish is currently only available at Skin Perfect Rancho Cucamonga.
Prices will vary between clients based on how many areas they have treated. Vanquish is a simple, noninvasive way to achieve your ideal body! At Skin Perfect we recognize that each client has a unique body and specific body goals they wish to achieve.
Your treatment plan will be customized to this agenda. Our Skin Perfect staff will handle your case with attention and care. If you are interested in learning more, please call or text our office at (844) 394-2622 to schedule a consultation with one of our skin-care professionals.
Disclaimer:
CoolSculpting(R) is FDA-cleared to treat visible fat bulges in 9 areas of the body. Some common side effects include temporary numbness, discomfort, and swelling.