CoolSculpting for Double Chin
Consultations offered at our seven convenient locations in Brea, Costa Mesa, Glendora, Lancaster, Rancho Cucamonga, Whittier and West Hollywood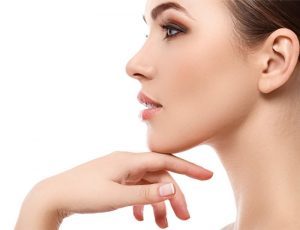 Stubborn fat beneath the chin is highly common in men and women over thirty. This pocket of fat can create the appearance of a "double chin," even if the individual is otherwise healthy and in good shape. CoolSculpting is a quick, non-invasive way to eliminate fat and erase a double chin. You will be back to a slim, smooth neck and jaw contour before you know it!
Interested in learning more about Chin CoolSculpting? Call or text a Skin Perfect Medical location near you.
We will be happy to help you schedule a private consultation and answer any questions that you may have about CoolSculpting.
What is CoolSculpting?
Thousands of people have chosen CoolSculpting because it delivers results without interrupting their busy schedules.
CoolSculpting is an FDA-approved non-invasive fat elimination treatment. The procedure relies on the science of Cryolipolysis to eliminate fat. In 2008, Harvard scientists observed that fat cells break down naturally when exposed to very cold temperatures. Based on this relationship between fat cells and cold, CoolSculpting was born! Now, you can fight fat almost anywhere on the body in under an hour. CoolSculpting delivers targeted cold temperatures to unwanted fat while surrounding tissues are kept warm and comfortable. The CoolSculpting procedure involves no incisions, no pain, and no downtime! Thousands of people have chosen CoolSculpting because it delivers results without interrupting their busy schedules.
CoolSculpting for a Double Chin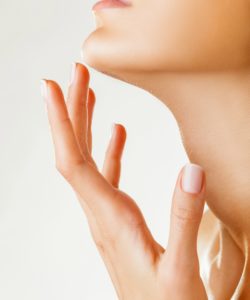 Chin fat does not always respond to diet and exercise. A quick, comfortable CoolSculpting session is an excellent way to address fat along your jawline. The treatment is quick, comfortable, and proven effective. A single CoolSculpting session will reduce targeted fat cells by 20 to 25% per session!
CoolSculpting to address a Double Chin is usually performed with the CoolSculpting mini applicator and can be completed in under 45 minutes. No recovery or downtime is necessary after the treatment. You will be able to return to your day immediately after your session. Your body will break down and dispose of the fat cells under your chin over the weeks following your CoolSculpting. Within two to six weeks, you will observe a slimmer, healthier-looking jawline.
Subsequent CoolSculpting sessions will further improve results. Best results are frequently achieved with three to five sessions of CoolSculpting, spaced roughly three months apart.
Benefits of CoolSculpting
Thousands of men and women have turned to CoolSculpting for their body contouring because the treatment:
Fights stubborn fat without a single incision
Eliminates up to 25% of fat cells per session
Reduces fat to reveal your slim jawline
Is a safe fat elimination option
Is comfortable and convenient
Is quick! You will be back to your day within an hour.
Requires no downtime
Another benefit of CoolSculpting is that the treatment eliminates fat cells for the long-term. Once CoolSculpting breaks down a fat cell, barring major weight gain, the fat cells will not return to the treated area! Patients who maintain a healthy weight and balanced diet will enjoy a slimmer, tighter jawline for years following their CoolSculpting for a Double Chin.
Other Areas You Can CoolSculpt
Abdomen
Flanks/Love Handles
Muffin Top
Back
Chest
Arms
Inner Thighs
Outer Thighs
Banana Roll
Candidates
Fat deposits can begin to form under the chin as early as the twenties. Stubborn fat along the jawline often creates an unhealthy, aged appearance, even if the person is in overall good shape.
If you feel that you have a "double chin" or that there is more tissue along your jawline than you would like there to be, you are a good candidate for CoolSculpting.
If you have tried to burn off the fat under your chin through diet and exercise, but haven't achieved the results you want, CoolSculpting will help you put the finishing touches on your appearance.
CoolSculpting is quick and comfortable to receive, making it the perfect option for patients who don't have time for a long treatment or recovery!
In order to see the best results with CoolSculpting, patients should be in overall good health and at a stable weight. Best candidates are those who are within thirty pounds of their goal weight. Candidates should also still have a mild to moderate degree of skin laxity to see best results from the treatment. CoolSculpting achieves skin tightening, but it will not address a major degree of skin laxity. These patients may benefit from additional or alternative treatments to address their double chin and lax skin.
If you have any questions about double chin reduction with CoolSculpting, we will be happy to go over them with you during your private consultation.
Consultation
During your consultation for Chin CoolSculpting, we will work with you to create a customized treatment plan that is just right for you and your body. We will examine your jawline to determine the health of your skin and the amount of fat that you would like to address. We will also assess your health history and current lifestyle to determine your candidacy for non-surgical double chin removal.
Once we have a good sense of your case, we will discuss your best neck fat removal options. In many cases, CoolSculpting is the best option to treat a double chin, but if we believe an alternative procedure will achieve your desired results, we will share our professional opinion.
CoolSculpting is an exciting, rewarding treatment. We practice full disclosure and make a point of answering all questions so that you feel confident and comfortable with every step of the CoolSculpting procedure. To learn more about how we can take years off your appearance with Chin CoolSculpting, call or text to schedule a private consultation at a Skin Perfection Medical location near you.
CoolSculpting for Double Chin: What to Expect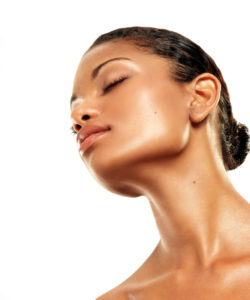 A Chin CoolSculpting session will last for 45 minutes. CoolSculpting to address a double chin is usually performed with the CoolSculpting mini applicator to achieve the best, most contoured outcomes. Depending on the patient, the treatment may be performed with two applicators, one on each side of the under-jaw area.
To perform CoolSculpting, we first sterilize the neck and chin area. A gel pad is applied to the skin. The CoolSculpting applicator will be placed over the area under the chin to target stubborn fat on the jawline. The applicator will suction to the skin in order to guarantee the accuracy of the treatment. The applicator will emit controlled cold temperatures to the fat deposits under the chin. The surrounding skin will be heated to a comfortable temperature.
There is no pain during treatment. Some patients say that they are aware of the cold sensation for the first few minutes, then they do not feel any sensation in the treatment area for the rest of the session. You will be able to comfortably read or watch tv while CoolSculpting targets the stubborn fat along your jawline.
Recovery
Zero downtime is required after CoolSculpting. There is no need to take any time off from work or your usual activities. It is recommended to avoid strenuous activity to the first 48 hours following the session. Swelling, bruising, redness, or tingling may occur in the treated area following Chin CoolSculpting. These side effects are normal and will go away within a few days. Your body will break down and dispose of the fat cells under your chin over the weeks following the CoolSculpting session.
Results
As the body eliminates the fat cells destroyed during your CoolSculpting session, you will see your chin and jawline become slimmer and smoother. You will notice a reduction in your chin fat within two to six weeks of the treatment. Your results will continue to improve for six months.
Every CoolSculpting treatment reduces fat by 20-25%. Most patients see their best results from CoolSculpting to address a double chin after three to five CoolSculpting sessions, spaced roughly two months apart.
We work with every patient to create the best CoolSculpting treatment plan for them and deliver a smooth, healthier-looking jawline. To receive a customized CoolSculpting treatment, schedule a consultation at a Skin Perfect Medical location near you!
FAQS
Can CoolSculpting get rid of a double chin?
Yes, CoolSculpting can eliminate a double chin to restore a smooth, younger-looking jawline. In order to see the most fat reduction, we usually recommend a treatment plan of at least three Chin CoolSculpting sessions.
Is Liposuction better than CoolSculpting?
Liposuction and CoolSculpting are both effective fat elimination methods. Liposuction surgery breaks up and removes fat with tiny incisions and a cannula. CoolSculpting is a non-invasive treatment that eliminates up to 25% of fat per treatment. Each treatment has its own benefits. CoolSculpting can be considered the non-invasive alternative to liposuction. Some patients will be good candidates for liposuction, but most can achieve their desired results with CoolSculpting and not have to go through the recovery period that is necessary following liposuction. Whether a person receives CoolSculpting or Liposuction depends on their preference and the needs of their unique case.  
How much is CoolSculpting under the chin?
Chin CoolSculpting pricing will vary depending on the number of treatments you anticipate receiving and the details of your unique treatment plan. Once you complete your private consultation, you will receive a price breakdown that reflects the details of your individualized treatment. 
Disclaimer:
CoolSculpting(R) is FDA-cleared to treat visible fat bulges in 9 areas of the body. Some common side effects include temporary numbness, discomfort, and swelling.