Sylfirm X RF Microneedling
Consultations offered at our seven convenient locations in Brea, Costa Mesa, Glendora, Lancaster, Rancho Cucamonga, Whittier and West Hollywood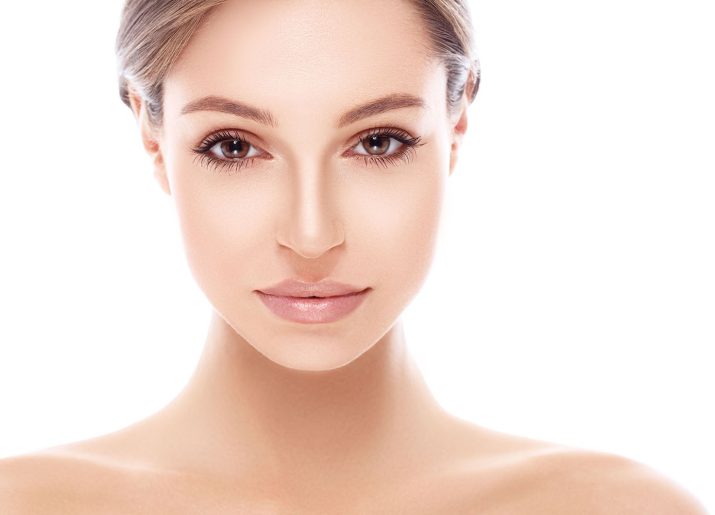 Sylfirm X RF Microneedling is a minimally invasive skin treatment designed to reduce signs of facial aging, atrophic scars, and other skin concerns.
Sylfirm X combines the proven benefits of radiofrequency energy and microneedling to stimulate collagen and elastin production and improve skin conditions like melasma and unwanted redness. After this treatment, you can expect to see and feel a significant improvement in your skin's texture and firmness, and exude a more youthful glow!
For nearly 20 years, the professionals at Skin Perfect Medical Aesthetics have delivered safe and effective anti-aging and aesthetic solutions in Southern California. To find out more about our Sylfirm X RF microneedling treatments and other med spa services, contact one of our seven locations:
Rancho Cucamonga (909) 281-9020
You can also contact us through our online contact form, email, or call / text the location of your choice. Our facilities proudly offer patients a relaxing, comfortable atmosphere, complimentary consultations, and attentive follow-up appointments and calls. 
Today's microneedling devices have been proven to be cheaper, safer, and cause fewer side effects when compared to other skin treatments. (1) Standard devices have very thin needles that are designed to penetrate the second layer of skin, the dermis. This causes carefully controlled microinjuries to the skin that stimulate the body's natural healing process and the production of new, healthy collagen. As the skin works to repair the perceived injury, it releases fibroblast growth factor (FGF). This growth factor produces the important fibroblast cells that create connective proteins collagen and elastin. These proteins are essential components of our dermis. Collagen keeps our skin smooth and firm, while elastin gives our skin the ability to "snap back." As we age, their production decreases, and existing stores of collagen become damaged and disorganized, resulting in sagging, wrinkles, and folds. Trauma to the skin, like that caused by acne, can result in irregular formation of collagen during the healing process, which creates a visible disruption in the surface of the skin.
What is Radiofrequency (RF) Energy?
Radiofrequency is a type of electromagnetic current. When it's applied to the skin, it creates a thermal effect deep in the dermis that causes existing collagen fibers to contract, giving the skin a tighter, more taut appearance. (2) Like microneedling, it also stimulates the skin's healing process, so that new healthy collagen and elastin are produced..
How SylfirmX Works
The SylfirmX device uses a handpiece that contains extremely fine gold needles that emit RF energy. Its customizable settings make it a versatile and effective treatment. The depth of penetration as well as the RF energy are robotically controlled in order to treat a variety of specific skin concerns with unprecedented precision. In a Sylfirm X device, the RF energy can be transmitted in two modes: pulsed wave mode or continuous wave mode. The short bursts of intense energy in the pulsed wave mode can selectively destroy the damaged cells and disrupt the processes that cause pigmentation and redness issues, while the steady emission of energy in the continuous wave mode remodels collagen for lifting, tightening, and smoothing effects.
Benefits of Sylfirm X
Sylfirm X was FDA-approved in 2020, making it one of the latest, most advanced RF microneedling treatments available. And because of its unique technology, it offers some exciting advantages.
Treatment sessions only takes 20-40 minutes.
Treatments are comfortable, with little to no downtime
It can reduce the appearance of rosacea, sunspots, and post-inflammatory hyperpigmentation (PIH).
It is an effective, supplemental treatment for melasma. (3)
It can promote skin rejuvenation in atrophic acne scars.
It works to lift and tighten skin wrinkling and stretch marks.
It stimulates collagen and elastin production for months.
You will feel more confident in the face that you present to the world!
Preparation
One of our doctors will review your medical history and require that you stop taking all blood thinning medication and NSAIDs. Blood thinners tend to cause unwanted bleeding during microneedling procedures, and anti-inflammatories can negatively affect the quality of your healing. If you have ever had a viral outbreak, we may prescribe antiviral medication to avoid triggering one.
Prepping your skin for Sylfirm X will help optimize your results to the max. You should begin to avoid spray tans, tanning, or sunburns approximately four weeks before your session. Spray tans can act as a barrier and hinder the effectiveness of the microneedles and RF energy, while sunburns can increase irritation and increase the risk of infection. For the same reason, waxing, lasering, and hair removal creams should be avoided for at least 2 weeks prior. If you have facial hair, you will be required to shave your face so the device can effectively reach the dermis layer of your skin.
Procedure
For the procedure, one of our highly trained professionals will apply a numbing cream to the treatment area so that you are completely comfortable for the duration of the procedure. Once fully numb, they will apply the tip of the Sylfirm X device to the treatment area, and the needles will rapidly be inserted and removed from the skin, emitting continuous and/or pulsed waves of RF, depending on the skin issue at hand. The process will be repeated until the entire area has received even coverage of treatment. You should expect to feel a warm sensation as the microneedles quickly perforate your skin. If any discomfort is felt, a technician can readily apply more numbing cream. You should expect to see small drops of blood in certain treatment areas, but no excessive bleeding. At the end of your treatment, we will offer a topical cream to speed up your recovery. While the numbing cream may take some time to take effect, the procedure itself will only take 20 to 40 minutes.
Recovery
Immediately after the procedure, your skin may look red and feel tight, as if you've experienced a mild sunburn. Luckily, there is no downtime, so you will be able to continue with your daily activities with some minor adjustments. You should keep the area clean with mild soap and water while avoiding strenuous exercise or sweating. You'll be allowed to use a fan or an AC unit to cool your skin, but you should avoid ice since it can impede the natural inflammation needed for fibroblast production. You should avoid taking anti-inflammatory medications as well.
After about 3 days, you will be able to get some sun exposure provided that you apply a sunscreen with an SPF of over 30. After one week, you should expect to see a significant reduction in swelling and redness.
Candidates
Sylfirm X treatments benefit people with mild to moderate skin wrinkles, stretch marks, pigmentation issues, or atrophic acne scars. Unlike other energy-based skin treatments, it's safe for all skin types, even those with darker skin. Sylfirm X isn't designed for people with active eczema, acne, psoriasis, sensitive skin, or another skin condition that needs to be treated first.
Corresponding & Complementary Procedures
If SylfirmX appeals to you, check out our similar minimally and non-invasive skin rejuvenation treatments:
Dermal fillers & Injectables can reduce wrinkles and folds, eliminate fat deposits and plump up areas of volume loss. All of our dermal fillers and injectables are 100% bicompatible and FDA-approved.
Ultherapy is a non-surgical lift for the face, neck, and decolletage that utilizes ultrasound waves to tighten the skin.
Autologous Conditioned Plasma is an injection treatment that utilizes extracted plasma from your own blood to promote skin rejuvenation.
Personal Consultation
During a personal consultation, one of our medical professionals will be able to explain more about the many med spa treatments we offer. After discussing your concerns and examining your skin, we'll be able to provide an honest recommendation as to which treatment will best fit your needs. We will also walk you through the preparation steps for the procedure of your choosing. You can request a free consultation through our online form or by calling / texting one of our clinics in Southern California: 
Rancho Cucamonga (909) 281-9020
Cost of Sylfirm X treatments in Southern California
Depending on the areas and conditions you are looking to treat, and the number of treatment sessions required, the cost of Sylfirm X treatments will vary. During your consultation, we will make recommendations on how many treatment sessions you may need to get the results you desire.
FAQ
When should I expect to see the results of Sylfirm X? 
It takes time for the production of collagen and elastin to provide visible results- it may take up to 3 months to begin to see a noticeable difference. 
How long do the results of Sylfirm X last? 
You should expect to see results for up to one year, but some people can extend them to two years with proper skincare. It also largely depends on the severity of the skin condition you are looking to treat. 
Does Sylfirm X hurt? 
During a Sylfirm X treatment, numbing cream will significantly reduce any discomfort. Your skin may feel some mild stinging within the first two days after the procedure, but this will subside quickly with proper aftercare. Be sure to avoid anti-inflammatories and only use a fan or AC unit to cool your skin afterwards. 
References
El-Domyati M, Barakat M, Awad S, Medhat W, El-Fakahany H, Farag H. Microneedling Therapy for Atrophic Acne Scars: An Objective Evaluation. J Clin Aesthet Dermatol. 2015;8(7):36-42. https://www.ncbi.nlm.nih.gov/pmc/articles/PMC4509584/pdf/jcad_8_7_36.pdf
Dayan E, Burns AJ, J. Rohrich R, Theodorou S. The Use of Radiofrequency in Aesthetic Surgery. Plastic and Reconstructive Surgery – Global Open. 2020;Publish Ahead of Print(8). doi:https://doi.org/10.1097/gox.0000000000002861
Gulfan MCB, Wanitphakdeedecha R, Wongdama S, Jantanapornchai N, Yan C, Rakchart S. Efficacy and Safety of Using Noninsulated Microneedle Radiofrequency Alone Versus in Combination with Polynucleotides for the Treatment of Melasma: A Pilot Study. Dermatol Ther (Heidelb). 2022;12(6):1325-1336. doi:10.1007/s13555-022-00728-8