Restylane Refyne & Defyne
Consultations offered at our seven convenient locations in Brea, Costa Mesa, Glendora, Lancaster, Rancho Cucamonga, Whittier and West Hollywood
There is nothing we can to do stop time, but there are many things we can do to stop the effects of aging. If you are concerned about wrinkles and creases that form around the midface, smiles lines and nasolabial folds, Restylane Refyne and Defyne can restore a smooth, youthful appearance.
Restylane Refyne and Defyne are the most advanced facial fillers in the Restylane line. Both are FDA-Approved for treating moderate to severe laugh and smile lines and proven to deliver natural, beautiful, anti-aging results.
Dr. Kwok and the team at Skin Perfect Medical Aesthetics are pleased to offer both Restylane Refyne and Restylane Defyne as your anti-wrinkle solution. Contact us to schedule a consultation and learn more.
What is Restylane Refyne and Restylane Defyne?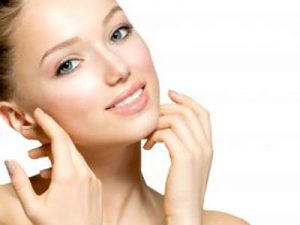 Restylane Refyne and Restylane Defyne are the latest evolution of dermal fillers from the Restylane family, offering the greatest degree of texture customization and flexibility for natural results. Dermal fillers from the Restylane line are made of a natural substance called Hyaluronic Acid, which is a popular ingredient for dermal fillers due to its natural texture and low-risk of allergic reaction. The flexibility offered by Refyne and Defyne make them perfect for use in treating common aging symptoms such as nasolabial folds and marionette lines.
The lines on your face are not all created equal. Although nasolabial folds and marionette lines are common, they do not present the same way in every patient. Patients each have varying degrees of skin laxity, aging symptoms, and other factors that impact the manner that wrinkles may appear. Approaching these wrinkles with a generic filler may be problematic and create an obvious treated appearance or unnatural texture.
Customization is key for delivering beautiful, natural-looking rejuvenation and Restylane Refyne and Defyne are the best tools for the job.
Ideal Candidates
The Refyne and Defyne dermal fillers are ideal treatments for healthy adult women and men over the age of 21. Those who are pregnant, nursing, or have a history of allergic reactions to lidocaine should not choose Restylane.
Candidates for Restylane treatment may have the following concerns:
Folds around the Nose
Folds around the Mouth
Marionette lines or Vertical lines around the mouth
Nasolabial Folds or creases below the cheekbones
Sunken areas under the eyes
How do Restylane Defyne and Refyne Work?
Both Restylane Defyne and Refyne are some of the most recently FDA-approved hyaluronic dermal fillers.
What separates these two dermal fillers are their XpresHAn Technology. Without XpresHAn Technology, the dermal fillers of the past had a tendency to freeze facial movement and distort facial expressions. With XpresHAn technology, Defyne and REfyne treatments remove wrinkles and lines effectively while protecting your natural appearance; they achieve beautiful results that still look like you. XpresHAn means differently sized particles are processed to cross-link with each other. These cross-linked particles result in a flexibility in the texture of the product that is accurate to the natural look and feel of youthful skin.
Another key ingredient is hyaluronic acid. The Hyaluronic acid in Refyne and Defyne are a naturally-occurring compound the human body, which means it is well-accepted and poses little risk of allergic reaction. Hyaluronic acid is one of the most popular compounds for dermal fillers because it has excellent volumizing properties, capable of holding as much as 1,000 times its volume in moisture.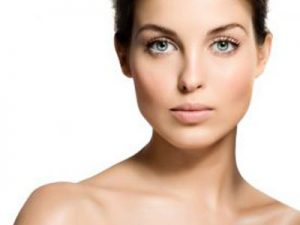 With facial aging symptoms such as marionette lines or sunken areas around the cheeks, the root cause is typically a loss of volume and declining skin elasticity. Loss of skin elasticity is a natural part of aging, but it made worse with stress, sun exposure, and smoking. Loss of skin elasticity means your skin is losing its ability to retain a smooth appearance and leads to creases made by your natural bone structure or natural facial movements.
The primary ingredients in Refyne and Defyne restore your youthful appearance by replicating your body's natural production of hyaluronic acid. Once injected into the skin, deep creases and depressions in the skin are raised and plumped to appear smoother and perkier. The hyaluronic acid and XpresHAn technology give treated areas structure and fullness while maintaining a natural feel to the touch.
Restylane Refyne vs Restylane Defyne
Both Refyne and Defyne are FDA-approved dermal fillers from the Restylane family but are unique in purpose. Defyne is better suited for deeper facial folds because it is designed to be injected deeper into the dermis layer. Defyne holds a more supportive structure and is highly customizable.
Refyne is more flexible in texture and better suited for moderate to severe facial folds and wrinkles. Refyne is ideal for treating superficial wrinkles and may also be contoured and molded post-injection.
Restylane Defyne: Deeper injection for firmer structure, ideal for treating deep to severe folds and lines.
Restylane Refyne: Deep injection, but a more flexible structure for moderate to severe folds.
In many cases, patients may achieve the best results through a combination of both Refyne and Defyne, or other fillers.
There are no "perfect" dermal fillers that work in all cases because each patient experiences aging symptoms in their own, unique way. Schedule your personal consultation with Dr. Kwok and the Skin Perfect team and together, we'll develop a personal treatment plan that delivers for you.
What Should I Know Before Treatment?
Refyne and Defyne treatments are quick, simple and quite comfortable. Most patients are in and out of their injection session within fifteen minutes or under half an hour. You may even receive your treatment on the same day as your consultation.
What is the Treatment Experience?
Both Refyne and Defyne are administered via injection in the comfort and convenience of our state-of-the-art treatment centers. Your face and treatment area will be cleaned and prepped as you are sitting back and resting comfortably.
For those who are concerned about discomfort, topical numbing creams are available, but specialized formulations of Restylane are available pre-designed with lidocaine, a numbing agent.
A fine-gauge needle is used to administer the product to targeted areas. Multiple injections may be required depending on the goals of treatment. The angle and location of the injection are also essential to producing a natural-looking, beautiful result. The lidocaine in Restylane, topical numbing agent, and ice-pack application maximize comfort during this phase. After the injection, a gentle massage is performed on the treated area to ensure even distribution of the product.
What Results can I Achieve with Refyne and Defyne?
After the injection process, the treatment is essentially complete and most people will see immediate results. Most treatment sessions take about half an hour to 45 minutes.
More than 90% of patients have great results that last beyond 3 months and the majority of patients will see results that last more than a year.
Recovery
In some cases, very light swelling, tenderness, or bruising may occur at the treatment site, but these are rare. The vast majority of patients are able to immediately return to their daily activities as soon as the treatment session is over.
For those who do experience swelling, redness or itching, these side-effects are short-term and will clear up shortly.
Consultation
Refyne and Defyne treatments are customized to match the goals and personal anatomy of each patient. To determine which options best fit yours, schedule a consultation with the Skin Perfect team and Dr. Kwok. We will work together during your private and complimentary consultation to develop a tailored treatment plan that works best for you.
Be prepared to discuss your treatment history with the team. We recommend bringing photos of your ideal results or photos of your younger self to serve as talking points during your consultation.
Our goal is to provide you with a comfortable, relaxed and personalized experience so you feel 100% confident and excited about your treatment choices. At the end of your consultation, the Skin Perfect team will walk you through each phase of the treatment and provide a tailored plan that matches your goals.
Dermal Injection Options
Refyne and Defyne are just one of the many tools in our world-class arsenal of anti-aging treatments. Our philosophy of finding ideal solutions for each patient's body challenges means we may include a variety of treatments to suit your goals.
We are pleased to offer the following dermal fillers and injectables:
Whether your goals require only dermal fillers or a combination of fillers and wrinkle-preventing treatments such as Botox, we will draw upon our extensive experience and expertise to compose a tailored treatment that achieves your most beautiful self.
We offer only the most advanced, proven injectables for men and women; for brilliant anti-aging results in patients' face, body, and skin .
Cost
The cost of treatment will vary depending on the specific number of injections and sessions required to achieve your best results. You will receive a tailored cost-breakdown at the end of your complimentary consultation.