Diamond Glow
Consultations offered at our seven convenient locations in Brea, Costa Mesa, Glendora, Lancaster, Rancho Cucamonga, Whittier and West Hollywood
Description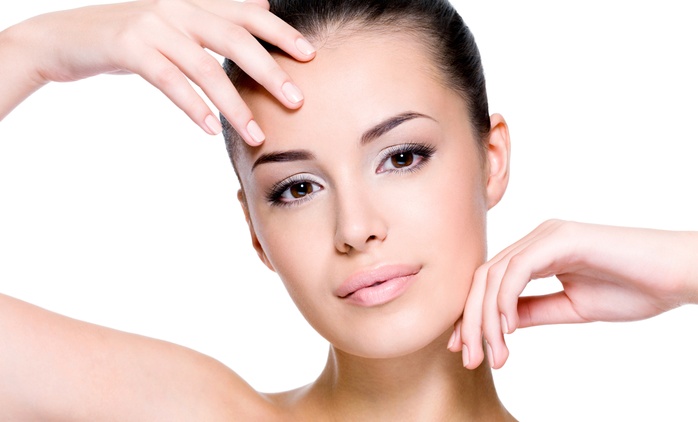 SilkPeel's Dermalinfusion Microdermabrasion is the most dynamic skin treatment available today. It is the only procedure that provides both non-invasive exfoliation and delivery of skin-specific topical solutions, leaving patients with a fresher-feeling and better-looking skin.
SilkPeel is safe and painless, allowing patients to achieve optimum results on an accelerated basis without the complications and discomfort usually associated with invasive procedures. In addition, SilkPeel is unique because it does not use crystals or other abrasive particles that can irritate the skin and commonly clog pores.
Before and After Photos
Benefits
SilkPeel's wet exfoliation leaves your skin silky smooth, hydrated, bright, and full of the youthful, healthy glow that we all desire. SilkPeel™ procedures can assist in the improvement of the skin in many ways, including:
Clarifying oily, blemish prone, and acne prone skin.
Moisturizing dry, flaky patches, fine lines and wrinkles.
Brightening blotchy patches of skin, skin that has been overexposed to the sun, or skin that just needs a brightening boost.
FAQs
What exactly is a silkpeel?
SilkPeel is a new, breakthrough procedure that combines precision exfoliation with Dermalinfusion to address patient-specific skin conditions. Operating on a closed-loop vacuum system, the SilkPeel's diamond treatment head exfoliates the skin while delivering a topical dermaceutical at a controlled intensity. The SilkPeel stimulates new cell growth and addresses your specific skin condition, giving your skin the revitalization you want.
Is it safe?
SilkPeel is a simple, non-invasive procedure performed by a fully trained physician or aesthetician. The risks of traditional microdermabrasion are eliminated by the SilkPeel's crystal-free technology and patients experience little to no discomfort.
How long does the procedure take?
Treatments typically last about 20 minutes. Plus, because the SilkPeel delivers a dermaceutical during treatment, your post-treatment protocol is quick and easy.
What will my skin look like after a treatment?
Your skin will have a warm, pinkish glow that will usually fade in about 30 minutes, leaving your skin looking healthy and renewed.Will I miss work or have to alter my social schedule? SilkPeel can easily be performed on your lunch hour so you can return immediately to your normal activities.
What do I need to do after treatment?
Your physician or aesthetician will recommend moisturizers, hydrating cleansers, serums and sunscreen you can use at home to enhance and maintain results.
How long does it take to see results?
While you may see visible results after the first treatment, lasting and more significant results will be seen after 4 to 6 treatments spaced 7 to 10 days apart, supplemented by a daily post-care routine.
Will there be any pain or discomfort?
You may feel a mild exfoliation and tightening that leaves the skin feeling healthy and smooth. The moisture of the topicals also leaves your skin with a cool, refreshed feeling.