Restylane Contour
Consultations offered at our seven convenient locations in Brea, Costa Mesa, Glendora, Lancaster, Rancho Cucamonga, Whittier and West Hollywood
Redefine Your Facial Contour with Restylane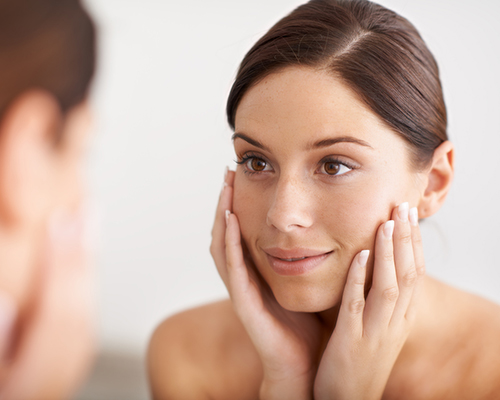 Restylane Contour is a newly-FDA approved hyaluronic acid filler designed to complement your natural expressions and restore youthful facial definition in the midface and cheeks. The midface is an anatomically defined area comprising the eyes, malar space (between eyes, cheeks and nose) and the maxilla (upper jaw). Our midface is a prominent and important area that can often be the first to show signs of aging. Similarly, our cheekbones do so much to define our face shape. Indeed, for some celebrities such as Angelina Jolie and Mads Mikkelsen, their cheekbones are one of their most recognizable facial features! It is therefore well-established in the cosmetic surgery world that a fuller, healthy-looking midface denotes beauty, youthfulness, and vitality.
As integral facial features, our cheeks should provide an aesthetic balance to our overall visage. Unfortunately, because our cheeks are key face-shaping features, we tend to notice when they change over time as we age. Research has shown that individuals in their 30s onwards begin to experience changes in their facial structure which contribute to flattening and hollowing in the cheeks. (1) That's why Restylane created its Contour filler; to provide patients with a solution for cheeks in need of a more youthful aesthetic.
The doctors at Skin Perfect Medical Aesthetics are here to provide you with the very best med spa treatments to recontour and rejuvenate your facial features! Call or text one of our seven Southern California locations using the numbers below, or fill out an online inquiry form for further details to schedule a personal consultation to discuss your cosmetic goals.
Rancho Cucamonga (909) 281-9020
About Restylane Contour
Restylane Contour received FDA approval for cheek and midface augmentation in 2021. (2) The Restylane line of dermal fillers utilizes hyaluronic acid (HA) to achieve effective rejuvenation results. As an essential group of molecules already present in the body, HA provides the skin matrix with essential structure and hydration. Plus, injecting hyaluronic acid into targeted areas stimulates the body's own production of collagen!
Through the aging process, the HA in our skin gradually diminishes. Hyaluronic acid fillers such as Restylane Contour work to counteract the effects of aging by replacing lost tissue volume. (3) The hydrating properties of hyaluronic acid, and its biocompatibility with skin tissue, make it the perfect choice as an injectable filler. But, why is Restylane Contour so suited to cheeks in particular? The answer is its unique XpreSHan Technology!
What is XpreSHan Technology?
If you've been hesitant to try dermal fillers because you're afraid of that "overdone" look, you're not alone. "Frozen," jutting features can draw the wrong kind of attention. This is why Restylane uses XpreSHan – a unique filler technology that moves with your facial expressions and blends in seamlessly with your unique features.
This effect is achieved by cross-linking the HA (which improves its skin penetration) and calibrating the viscosity and thickness of the gel for specific areas of the face. Although HA is naturally occurring, the HA used in dermal fillers has been carefully modified on a molecular level to improve its performance. "Cross-linking" the HA molecules has allowed the scientists behind Restylane to carefully calibrate its viscosity and thickness. Restylane is able to achieve targeted, feature-specific rejuvenation results with fillers intentionally designed with a range of flexibility. (4) Luckily for patients, this means there's a Restylane product to suit every area of the face! With Restylane Contour technology, you can achieve a subtle, refreshed, more youthful look that is both natural and effective in restoring lost volume.
Check out the Skin Perfect blog for beauty tips and the latest cosmetic services we offer!
Benefits of Restylane Contour
Restylane Contour is a specialized HA filler specifically designed for cheek augmentation and midface contour correction. Its benefits include:
Natural-looking appearance
Works harmoniously with your facial expressions
Restores lost cheek volume
Restores balance to the midface
Biocompatible with your body
Fast, low-risk procedure
Research has shown Restylane products with XpreSHan Technology to be the only HA fillers that help maintain facial movement. (5)
Candidates for Restylane Cheek Contouring
Patients over 21 who have midface volume loss and cheek volume loss can be good candidates for Restylane Contour. You may not be able to get Restylane treatment if:
You have severe allergies that cause anaphylaxis
You are allergic to certain proteins in Restylane Contour
You are allergic/hypersensitive to lidocaine
You are pregnant or breastfeeding
You have a bleeding disorder
Find out how Restylane Contour can restore a natural-looking youthful appearance in your face. Get in touch with us online, or call your closest Skin Perfect location to begin your facial rejuvenation experience!
Personal Consultation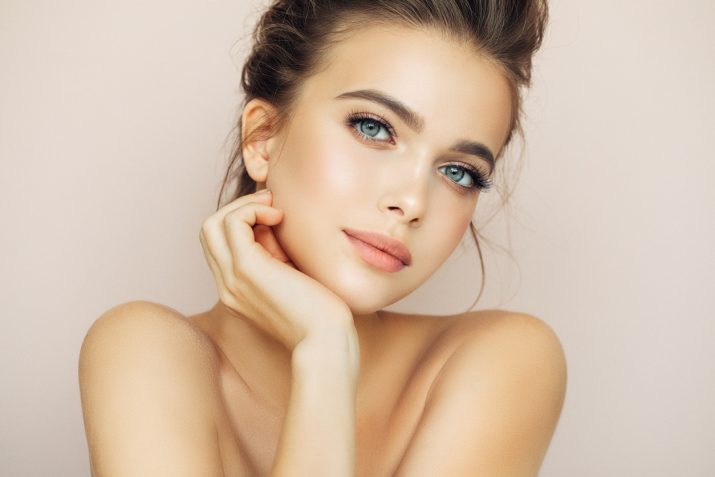 Our experienced team of doctors provides Southern Californians with effective facial rejuvenation options! We give the residents of Brea, Costa Mesa, Glendora, Lancaster, Rancho Cucamonga, Whittier, West Hollywood, and beyond a chance to realize their aesthetic ambitions. That's why, at every location, we offer a personal consultation with one of our specialists.
During your one-on-one meeting, you can discuss the treatment(s) you are interested in and move forward with our team to create a treatment plan. After we have taken some important details about your medical history, and carefully examined the area(s) you want to treat, we can schedule your Restylane Contour procedure!
Preparation for a Restylane Contour Procedure
Prior to your Restylane Contour treatment, you will need to do the following things:
Cease alcohol consumption for a minimum of 24 hours before your procedure.
At least one week beforehand, avoid certain medications such as blood thinners and NSAIDs such as ibuprofen.
Stop taking certain herbal supplements such as fish oil, garlic pills, and St John's Wort.
Tell us if you plan to get a chemical peel or laser treatment.
We are currently offering virtual consultations to all of our patients! Please check our website for more details!
Restylane Contour Procedure
Once you arrive at one of our seven Skin Perfect locations with a clean face (free from foundation and products), we will make sure you are comfortable, then begin the short injection procedure. A member of our medical team will use a fine needle to introduce the Restylane Contour into strategically placed areas in the cheeks and midface. As Restylane Contour contains lidocaine, these numbing properties will make the experience virtually painless. Although every facial rejuvenation treatment procedure is different, most are complete within one hour!
Recovery & Results of Restylane Contour Treatment
There may be some localized swelling and temporary discomfort in the coming days. However, the results of your cheek augmentation will become more noticeable in the coming weeks, and the discomfort will subside. Our patients choose Restylane Contour to successfully address their hollowed cheeks and restore a youthful appearance. Though Restylane is a reliable, FDA-approved dermal filler, every patient is different and results may vary.
Corresponding & Complementary Procedures
Restylane contour is one of the many Restylane treatments. Take a look at the Restylane range of treatments we offer at Skin Perfect and how they could complement your Restylane Contour.
Restylane – As the classic, clear hyaluronic filler, the original Restylane formula is a mainstay at most med spas! It can help to rejuvenate and re-volumize areas of the face with moderate to severe wrinkles and folds. It is particularly effective in smoothing smile lines, marionette lines, and nasolabial folds.
Restylane Kysse – Moving to the mouth, Restylane Kysse addresses lost lip volume. It has a lower viscosity than other Restylane products, so it can plump the lip area evenly. Like Restylane Contour, it uses XpreSHan technology to integrate seamlessly with your natural lip contour and expressions. This creates natural-looking, volumized lips.
Restylane Lyft – Another low viscosity filler, Restylane Lyft, is designed for mild to moderate creasing. This is the first and only FDA-approved filler to correct volume loss in not only the face, but the hands, too! It can also be used to smooth under-eye hollows, plump the lips, and enhance brow volume.
Restylane Refyne & Defyne – Using XpreSHan technology, Restylane Refyne & Defyne can be used for natural-looking improvement of the nasolabial folds, marionette lines, sunken eyes, and other dynamic areas of the face with dynamic wrinkles and lines. Restyline Refyne is a flexible filler injected deeply into facial tissue that targets mild to moderate lines. Restylane Defyne is injected deeper still, and is more viscous, meaning it has a firmer feel, ideal for treating moderate to severe folds and lines.
Cost of Restylane Contour in Rancho Cucamonga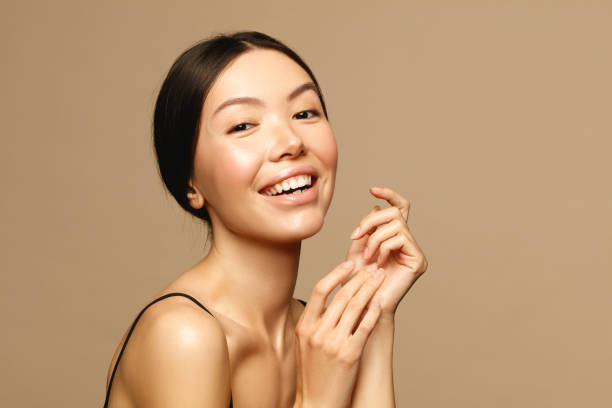 We tailor our Restylane treatment plans to your specifications. Whether you're only looking to augment one area of your face, or if you want to combine different treatments, we're here to guide and inform your choices throughout the entire process! Since every patient is unique, the price of your Restylane Contour treatment will vary depending on your goals.. Qualified patients may benefit from our financing options.
Don't forget to stay informed with Skin Perfect's latest procedures and skin care services by reading our blog! Additionally, you can follow @skinperfectmedical on Instagram, Facebook, YouTube, and Twitter to see photos, the latest specials, and the newest aesthetic treatment options we have to offer!
FAQ
Which Restylane filler is best for cheek contours?
The newest addition to the Restylane Family of hyaluronic acid fillers, Restylane Contour, is a very effective treatment for cheek and midface volume. Speak to your skin specialist to find out more about the natural-looking results you can achieve with Restylane Contour!
How long does Restylane Contour last?
Newly FDA-approved Restylane Contour has some of the best longevity in the HA filler world! Although every patient's results will differ, the natural volumizing effects of this dermal filler can last up to a year.
Does Restylane Contour contain any numbing agents?
Yes! Restylane Contour contains the numbing agent lidocaine to make your filler experience more comfortable.
References