Laser Genesis
Consultations offered at our seven convenient locations in Brea, Costa Mesa, Glendora, Lancaster, Rancho Cucamonga, Whittier and West Hollywood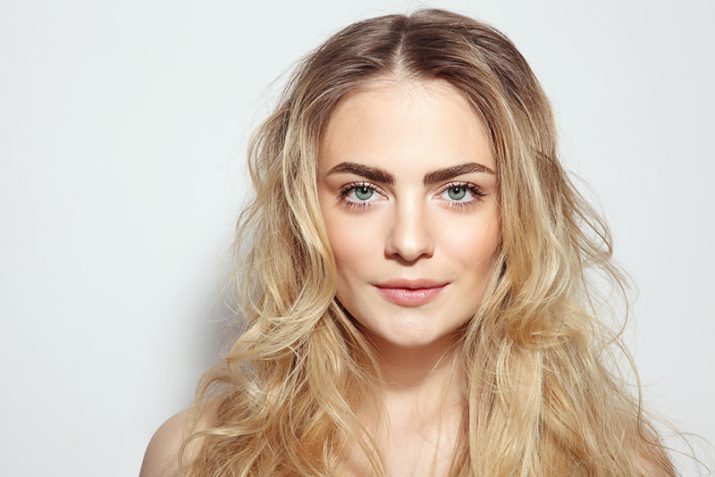 Laser Genesis is a non-ablative skin resurfacing procedure that restores the deeper levels of the skin and stimulates new collagen production for smoother, healthier-looking complexion. It's a safe, effective way to reduce the appearance of common skin problems such as redness, acne, dark spots and enlarged pores, as well as a way to fight signs of aging.
If you're looking for a gentler way to get smoother skin and rid yourself of blemishes, speak to the skin care experts at Skin Perfect Medical Aesthetics. At one of our seven Southern California locations, we'll walk you through the benefits of Laser Genesis treatment. Call or text the location closest to you to book your personal consultation with one of our friendly, knowledgeable team members, or submit an inquiry via our online form.
Rancho Cucamonga: (909) 281-9020
West Hollywood: (323) 373-3149
Before and After Photos
A Different Type of Laser
Ablative lasers cause a controlled injury in the upper layer of the skin, the epidermis. However, Laser Genesis is different. The laser energy gently heats the skin to revitalize its appearance from within. As a result, it causes no damage to the superficial layers of the skin and instead targets one of the deepest areas; the dermis. Because it doesn't damage tissue, patients gain great results for their skin with zero downtime required!
About Your Skin
There are three distinct levels of tissue in our skin, each with a different function.
Epidermis – The epidermis is the top layer of skin. It's the main barrier that protects our body from the environment. This level continuously renews skin cells on the surface. It's also where the pigment in our skin, melanin, is found.
Dermis – The dermis is the middle, thickest layer of the skin. Collagen and elastin are present in this layer to provide structure and flexibility. This layer of skin also contains the glands that produce sebum, the oil that keeps our skin soft. A strong blood supply to the dermis helps the tissues stay healthy by providing key nutrients.
Hypodermis – Beneath the dermis is the hypodermis. This layer functions as protection for underlying muscles and bones and contains many nerves and blood vessels. These help to regulate body temperature, preventing the body from overheating or becoming too cold
Skin Health
Our skin is in a constant state of renewal. Dead cells and oil buildup can cause dullness and lead to breakouts. As we get older, our skin may not look as bright and refreshed as before, as the production of key skin health proteins collagen and elastin declines. Over the years, our skin is also exposed to harmful UV rays, which can cause photodamage.
Scientists have long stressed the importance of a healthy and functioning skin barrier. It prevents dehydration, stops microorganisms and allergens from entering the body, protects us against pollutants and radiation.(1)
Benefits of Laser Genesis
Laser Genesis treatment is a great choice for patients who want effective skin rejuvenation without the hassle or discomfort of tissue-damaging lasers.
Stimulates skin cell regeneration
Addresses redness and skin discoloration
Reduces the appearance of acne scarring
Evens skin tone and reduces pore size
Simple, short in-office procedure
Non-invasive technique means zero downtime
Laser Genesis is commonly used on the face, although it can also target skin imperfections on the neck, decolletage, shoulders, and hands.
Candidates for Laser Genesis
Laser Genesis is a versatile cosmetic procedure for patients of any age! Its gentle, non-ablative laser system is also suitable for all skin types.(2) If you experience breakouts, have acne scars, poor skin texture, or you have skin damage from sun exposure, a Laser Genesis treatment could be beneficial for your skin's health.
Who Shouldn't Get Laser Genesis Skin Resurfacing?
Melasma is a skin condition that causes dark patches of skin in some people. Speak to us beforehand if you have melasma, as this condition may worsen after Laser Genesis treatment. Please note that cosmetic laser treatments such as Laser Genesis are not advisable for patients who are pregnant.
Personal Consultation
The doctors at Skin Perfect Medical Aesthetics are here to help you get the skin you want! We'll guide you through your treatment options at a personal consultation at one of our seven Southern California locations. Our expert team will ask you to provide some basic details about your skin, and your medical history. Then, one of our skin specialists will examine the area you want to treat. If you're a good candidate for Laser Genesis, we'll schedule your treatment date!
Please Note: Some skin conditions will require more than one Laser Genesis treatment session. These individual appointments can be spaced a few weeks apart. We will advise you on how many sessions are best for your skin at your in-office consultation.
Unable to attend in person? Sign up for a virtual consultation at Skin Perfect! You can also meet our medical team online, and read patient testimonials on our website.
Laser Genesis Procedure
Laser Genesis uses rapid pulses of light energy to stimulate the dermis. This light energy produces heat. We'll give you goggles to protect your eyes, and you'll sit comfortably in one of our treatment rooms while one of our team of skincare professionals uses the Laser Genesis handpiece in the treatment area. The procedure itself is completely painless. In fact, many patients describe the light warmth as similar to sitting out in the sun. Depending on the size of the area you're treating, most sessions are complete in as little as 20-30 minutes, and you'll be able to drive yourself home immediately afterwards.
Great Results with No Downtime!
Unlike other skin rejuvenation treatments, such as microneedling and chemical peels, Laser Genesis does not cause damage to the epidermis. As a result, there's nothing you need to do differently after your treatment. Continue to keep your skin looking and feeling healthy with your regular skin care routine, and experience a renewed glow as strengthening collagen and elastin production increases deep in the dermis.
Corresponding & Complementary Procedures
Lasers
MiXto CO2 – MiXto CO2 is an advanced fractional laser resurfacing treatment. It's suitable for a number of skin ailments, including fine lines, wrinkles, acne, and sun spots. It can also remove raised skin irregularities such as skin tags, cysts, and warts. Like Laser Genesis, it can treat the face and neck, but it can also be used on the arms and chest.
Hollywood Laser Peel (Spectra) – The Spectra system is another treatment that uses non-ablative laser technology. The Hollywood Laser Peel can control acne redness and reduce enlarged pores. It's also another effective way to boost your collagen and elastin levels, for a glowing, clear complexion.
Non-Laser Skin Resurfacing
HydraFacial – A HydraFacial is a suction-based skin resurfacing procedure that uses vortex technology and chemical peeling to lift dead skin and debris away from the surface. It exfoliates, deeply cleans pores with a light peel, and replenishes lost moisture with the application of antioxidants and peptides.
Chemical Peel – We offer Cosmelan and VI Peel Precision Plus to help you reinvigorate your skin. With Cosmelan, our patients get a solution for irregular skin tone, hyperpigmentation, and acne scarring. The lightening and brightening VI Peel Precision Plus promotes rapid skin cell turnover, helping the skin recover from the effects of UV damage and balancing pigmentation issues.
Cost of Laser Genesis in Rancho Cucamonga
Your Laser Genesis experience will be like no other! The cost of the treatment depends on the number sessions you receive, so we'll be sure to discuss this at your individual consultation. Some patients may qualify for financing.
Get in touch with Skin Perfect Medical Aesthetics via one of the numbers below to book an appointment to discuss your skin's health and plan your Laser Genesis rejuvenation!
Rancho Cucamonga: (909) 281-9020
West Hollywood: (323) 373-3149
Get skin care tips, advice on anti-aging treatments, and more information about the procedures we offer by visiting the Skin Perfect blog.
FAQ
How many Laser Genesis treatments do I need for the best results?
Your skin is unique. Therefore, the number of Laser Genesis sessions you need to get the results you want may differ from the next person. More severe skin conditions, scarring, and skin pigmentation issues may require multiple sessions. Speak to your provider about your treatment plan and the number of treatment sessions you'll need to reach your beauty goals.
Does a Laser Genesis treatment hurt?
Laser Genesis is completely painless. It does not cause any injury to the skin, so there's no discomfort and no downtime required!
Is Laser Genesis suitable for sensitive skin?
A skin care professional can assess your skin to ensure Laser Genesis treatment is suitable for your needs. Generally, this non-ablative treatment is effective in people with sensitive skin, and people with darker skin types.
References
Ganceviciene, R., Liakou, A. I., Theodoridis, A., Makrantonaki, E., & Zouboulis, C. C. (2012). Skin anti-aging strategies. Dermato-Endocrinology, 4(3), 308–319. https://doi.org/10.4161/derm.22804 
Dayan, S. H., Vartanian, A. J., Menaker, G., Mobley, S. R., & Dayan, A. N. (2003). Nonablative Laser Resurfacing Using the Long-Pulse (1064-nm) Nd:YAG Laser. Archives of Facial Plastic Surgery, 5(4), 310–315. https://doi.org/10.1001/archfaci.5.4.310