ThermiVa Vaginal Rejuvenation
Consultations offered at our seven convenient locations in Brea, Costa Mesa, Glendora, Lancaster, Rancho Cucamonga, Whittier and West Hollywood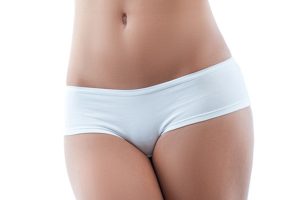 More and more celebrities are speaking up about the benefits of ThermiVa. But vaginal rejuvenation isn't just for stars. ThermiVa is well within reach for many women. It's cost-effective, requires no downtime, and results are noticeable immediately!
As women age, their inner and outer genitalia can change in appearance and sensation. ThermiVa is a nonsurgical, painless treatment that uses thermal energy to tighten the labia for a more attractive and youthful appearance, and tighten the vaginal canal for enhanced intimate sensitivity. But the benefits of vaginal rejuvenation with ThermiVa don't stop there! The treatment can also address issues such as stress incontinence and labia atrophy.
At Skin Perfect Medical Aesthetics, we have seen high satisfaction from our patients using ThermiVa. Schedule a consultation at one of our Southern California offices to find out how you could benefit from ThermiVa vaginal rejuvenation today!
What is ThermiVa?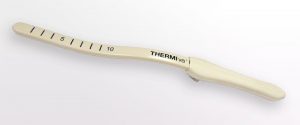 ThermiVa is the leader in non-ablative vaginal rejuvenation technology. ThermiVa vaginal rejuvenation uses radiofrequency technology to tighten and improve the appearance of the labia and vagina for a more feminine and youthful appearance. This treatment has the added benefit of reducing the side effects of stress incontinence, improving laxity and dryness of the labia and vagina, and increasing sensitivity and orgasmic functionality. Many of these side effects occur due to vulvovaginal atrophy and laxity, which can occur as a result of childbirth, aging, premenopausal and menopausal tissue degeneration.
ThermiVa uses a small handheld wand that emits thermal radiofrequency energy to the areas the patient would like to improve. It is safe to use on both the external and internal genitalia, specifically the labia and vaginal canal, respectively. By diffusing safe heat levels, which in turn promote collagen growth within the vulvovaginal tissue, it shrinks and tightens damaged vaginal tissues and encourages new tissue growth. Furthermore, as the health of the vulvovaginal tissues improves, so does the tissue's ability to combat symptoms of vulvovaginal atrophy, including dryness, irritation, and stress incontinence.
Radiofrequency energy is also used to fix fine lines and wrinkles and redefine facial contours. The heat triggers a healing response that produces collagen remodeling. ThermiVa vaginal rejuvenation works much in the same way to tighten and smooth the skin.
Benefits of ThermiVa
Since ThermiVa is nonsurgical, it is much more accessible to women than other vaginal rejuvenation procedures, such as labiaplasty. Some of the many benefits of ThermiVa include:
Painless
No incisions, no lasers, and no scarring
No downtime
Tightens labia and vagina
Reduces side effects of stress incontinence
Improves laxity and dryness
Improves orgasmic sensitivity
Safe to perform 6 weeks after vaginal childbirth
ThermiVa vs Labiaplasty
Both ThermiVa and labiaplasty can help in tightening the exterior genitalia or labia. This can make patients more comfortable when wearing tight clothes, such as workout clothes or swimsuit bottoms.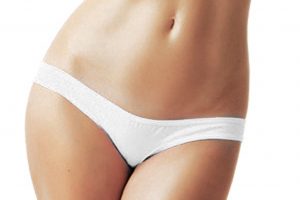 However, labiaplasty is a very serious procedure that involves excising tissue from the labia and suturing the labia back together. It requires month of recovery, during which patients cannot wear tight fitting clothing or engage in sexual activities. It will also be more costly than ThermiVa.
Unlike ThermiVa, labiaplasty will have no effect on issues like vaginal dryness, stress incontinence, diminished orgasms, or a loose vaginal canal. However, labiaplasty may be a good option for patients with excess skin on their labia or suffer from extreme cases of labia hypertrophy. Although ThermiVa can tighten the labia, it will not reduce the amount of skin on the labia. A surgical procedure, like labiaplasty, will be necessary to resize and reshape the labia for comprehensive cosmetic results. Both procedures can be performed together if deemed appropriate for the case.
Good Candidates for ThermiVa
Vaginal rejuvenation procedures, such as labiaplasty and ThermiVa, are somewhat controversial. However, at Skin Perfect Medical Aesthetics, we don't believe there are "right" or "wrong" reasons for choosing a vaginal treatment, as long as the patient is doing it for their own happiness.
ThermiVa vaginal rejuvenation can be a good treatment option for many women who are interested in a "touch up" for their vagina and vulva.
Recent mothers can undergo ThermiVa treatment just six weeks following childbirth. In fact, ThermiVa may help the body recover from childbirth even faster. Although the results may be affected by future pregnancies, there is no harm in undergoing future treatments.
In general, women who would not be good candidates for a ThermiVa treatment would be women who are pregnant, have a pacemaker, or currently have a urinary tract infection. Patients should also not use any other radiofrequency device.
ThermiVa treatment is safe for adult women of almost any age, assuming that they are in good health. The majority of our patients are in their thirties to sixties or have recently given birth. In order to find out if you are a good candidate, request a consultation at Skin Perfect Medical Aesthetics in Rancho Cucamonga or Whittier, CA.
Treatment Process
The ThermiVa vaginal rejuvenation procedure will be performed at our offices in Rancho Cucamonga or Whittier and will not require any anesthesia or numbing treatments, as it is completely painless.
Using the S-shaped handheld probe, thermal energy will be introduced to the interior and exterior genitalia in order to initiate the healing process. The handheld device is temperature controlled, which means the device can be set to where the patient feels comfortable, while still maintaining the effectiveness of the procedure. The entire treatment usually takes half an hour to an hour.
Recovery
Following the procedure, there is no downtime needed. Patients will be able to return to their regular routine, and even engage in sexual activities. We will schedule a follow-up phone call to check in with the patient and ensure that they are satisfied with their results.
Results
Patients will be able to see, and feel, results from ThermiVa right away. Prior to the procedure, we will take before pictures. These photographs will only include the labia and a small portion of the patient's leg, so the patient will not be identifiable in any way. Furthermore, the patient's case file will be assigned a number so that there is no way anybody but the patient and practitioners know the patient's identity. Following the procedure, we will take after photos. The patient will also be provided with a mirror so that they can see the incredible transformation with their own eyes.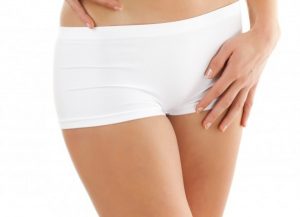 Results from ThermiVa vaginal rejuvenation are noticeable immediately but will continue to improve. Over the course of the next two to three weeks, the patient will notice that their vaginal tissue is starting to get softer and tighter. Furthermore, they will notice increased nerve sensitivity in the G-spot area, clitoral area, and around the vagina in general, as there is increased blood flow to these regions. This also enhances the patient's ability to produce moisture and lubrication and will make intimate relations more comfortable. The results can continue to improve over the course of three months.
In order to achieve the best results, Dr. Kwok advises that patients begin with a series of three treatments spaced apart over the course of three to four months. After these initial three treatments, patients should return for touch-up appointments once a year.
If the patient gives birth following their initial series of ThermiVa treatments, then they may have to come back in to get the treatment again in order to maintain results. This can be performed as soon as six weeks after childbirth.
Your Consultation
Prior to scheduling ThermiVa treatments, we ask patients to come into our offices in Rancho Cucamonga or Whittier for a consultation. The consultation is the first step in determining the best treatment for the patient in order to ensure that they attain their desired results.
Dr. Kwok will meet personally with the patient to discuss the patient's concerns and what they hope to achieve from the ThermiVa treatment. In order to determine if the patient is a good candidate for ThermiVa, the patient should tell the doctor about any previous surgeries, medical conditions, and current medications. Dr. Kwok will also conduct a physical exam to help determine the patient's candidacy.
If the patient would benefit from ThermiVa vaginal rejuvenation treatment, then the doctor will draw up a detailed procedural plan. This will include how many sessions will be required to achieve the desired results. At this time, the patient will have the opportunity to schedule their appointment.
After the consultation, our staff will be able to provide the patient with an accurate price estimate for the series of initial treatments. Please keep in mind that in order to maintain long lasting results, patients should come back in for a "touch up" treatment approximately once a year.
In order to find out more about the life changing benefits of ThermiVa, please contact Skin Perfect Medical Aesthetics in Rancho Cucamonga or Whittier to schedule a consultation today!