VanquishME
Consultations offered at our seven convenient locations in Brea, Costa Mesa, Glendora, Lancaster, Rancho Cucamonga, Whittier and West Hollywood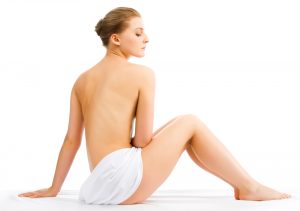 Skin Perfect Medical Aesthetics offers a non-surgical method to eliminate troublesome fat quickly and painlessly. These fat cells may not easily budge no matter how consistently a patient eats well and exercises. VanquishME™ is among the non-invasive procedures that have come on the market in recent years.
This treatment targets localized fat in areas such as the upper back, arms, and the entire abdomen. For more information on this innovative treatment, please contact one of our offices to schedule a one-on-one consultation.
What is VanquishME?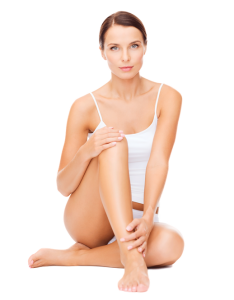 VanquishME™ is a non-surgical body sculpting procedure that uses radiofrequency energy to reduce stubborn fat from hard to slim places like love handles and the upper arms. In recent years, this non-surgical fat reduction treatment has become one of the most popular body contouring treatments in the world. It has helped thousands of patients achieve the body sculpting results they want without taking large amounts of time out of their busy schedules.
For patients that are struggling with localized fat throughout their abdomen, love-handles, upper back, arms, thighs, and under the bra line, VanquishME may be the treatment for them! This advanced technology has taken the cosmetic industry by storm by providing fantastic results without needing to touch the body.
How Does It Work?
BTL VanquishME utilizes advanced RF technology that emits thermal energy through an applicator panel that is placed just above the treatment area. The newly designed applicator delivers more concentrated power to the tissue than ever before. In past years, it was discovered that fat cells respond differently than any of the other forms of soft tissue in the body. As the thermal energy slowly heats the fat cells, their walls begin to become weaker and break down. Over the course of several weeks, these cells will be broken down by the body and expelled through a natural elimination process. As the fat cells are expelled, the treatment area will slim down and improved contour will be visible. Because fat cells are more sensitive to warm temperatures, they will be the only material affected; other tissues in the body will be left unharmed. Higher temperatures tend to lead to a higher fat disruption rate.
VanquishME is an excellent non-surgical option for patients who have problematic pockets of fat around the midsection, back, arms, and thighs. One of the many benefits of this treatment is that it treats large regions of the body, unlike many of the other fat reduction treatments in the market. This allows our physicians to provide more effective results in a single treatment.
Why Non-Invasive Body Contouring?
Even with great diet and exercise, fat can be very hard to get rid of. Over the past decades, many studies have been conducted to show that men and women cannot target specific pockets of fat through the use of dieting and certain exercise movements. When a person burns more calories than they consume, the body naturally metabolizes fat in all areas of the body, not just one spot or region. This is one of the reasons why people can live a healthy life with proper diet and exercise and still never achieve the slim, contoured abdomen that they desire.
Benefits of VanquishME
Vanquish ME is a great alternative for men and women who are looking to reduce stubborn fat without undergoing a surgical procedure. This treatment has provided many of our patients with amazing results without taking significant amounts of time out of their schedules.
Another benefit of the Vanquish ME treatments is it's entirely non-invasive, so results are seamless! It will be as though patients didn't receive treatment at all. The results speak for themselves, and we are pleased to offer this treatment to our patients. We encourage any new or existing patients who are interested in this treatment to come in for a private consultation.
Good Candidates
Adults looking to address stubborn fat in a non-invasive matter may be suitable candidates if they:
Are in good health
Have realistic expectations
Within 20 pounds of their goal weight
Do not want to undergo a surgical procedure
Both men and women who are looking for a noninvasive treatment to reduce unwanted belly fat without the downtime and hassle of surgery may be good candidates for BTL Vanquish ME. This treatment sculpts the abdomen and removes stubborn fat in which diet and exercise have had little effect on. Vanquish ME especially appeals to women who are getting ready for bikini season, a vacation, or a major event and want to slim their figure and have better body contour. However, this treatment can help anyone, male or female, who want to remove the extra fat in hard to reach places such as the belly, waist, upper back, and arms.
Consultation
During the initial consultation, the patient will be asked about their particular concerns with their abdomen and what they are looking to achieve through this fat reduction treatment. The doctor will then review the patient's medical history to ensure that this is a safe and viable option to provide the patient with their desired results. Lastly, a physical examination will need to be performed to identify the exact concerns of the patient. If deemed a good candidate, the patient will be able to schedule their VanquishME treatment before leaving our office, although there is no obligation to do so.
The VanquishME Difference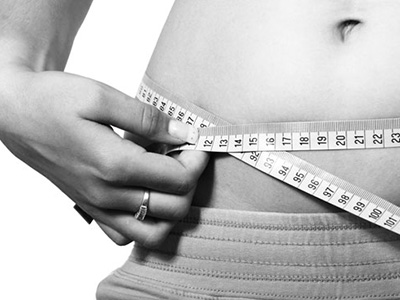 When considering different fat reducing treatment options, we understand that there is a wide range to choose from. VanquishME should be the first choice for patients because not only is it quick and comfortable, but it is very effective. Unlike surgical procedures, this treatment requires no lengthy recovery or forms of anesthesia.
Because the VanquishME applicator never actually touches the body, there is no intense discomfort and no healing necessary. The applicator panel sends radiofrequency energy into the targeted area from above the skin. This lack of contact with the body makes this treatment one of the leading fat reduction treatments in the cosmetic market today.
Preparation
Because this procedure has required no forms of anesthesia, no incisions, and no downtime, there is very little preparation that is required. We recommend that patients stay hydrated before and after their treatment as it will help to facilitate the best results. It is also important that patients maintain a healthy diet and exercise regimen to ensure the body is working at it's best.
VanquishME Treatment Process
During the VanquishME treatment, the patient will be lying flat and a protective cover will be placed over the skin. The applicator will then be placed just above the desired treatment area. The entirety of the treatment lasts approximately 45 minutes. Patients have reported feeling a warming sensation during the treatment, like being covered in a cozy blanket or a hot stone massage. During the treatment, patients will be able to relax, listen to music, or take a nap. This treatment option is great for patients who are short on time because after their 45-minute session is complete, they arefree to leav our office and return to their daily schedules.
Recovery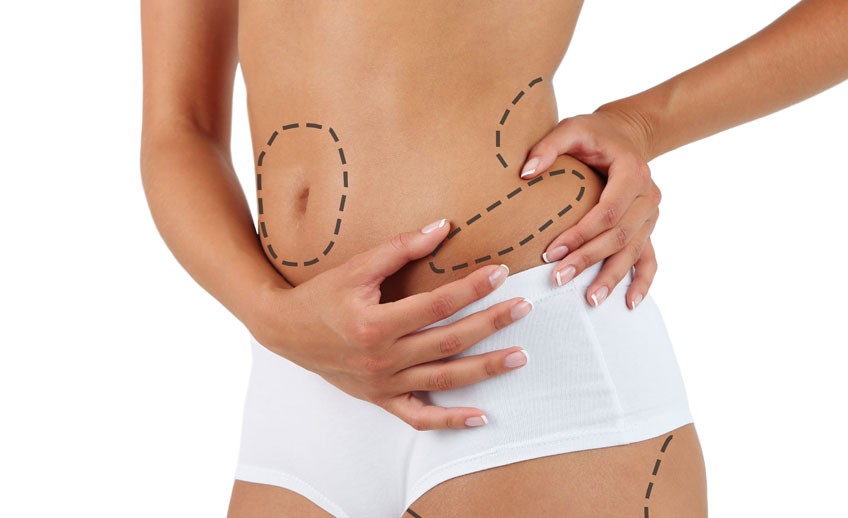 After the VanquishME treatment, patients will be able to return to their daily routines immediately. There is no downtime whatsoever and patients will feel little to no discomfort. We do recommend that patients walk immediately after the treatment to enhance lymphatic drainage.
If patients experience any redness or swelling, this is completely normal and will dissipate within one to two hours following their treatment.
Results
We ask that our VanquishME patients understand that the results will not be immediate; they can begin to see improved contour after several weeks. We recommend that patients receive between four to six treatments spaced apart in order to obtain optimal results. After the treatment sessions are completed, patients will see a significant decrease in fat cells throughout the treatment area. Many patients can see results in as little as two weeks of their final treatment session. This may vary from person to person depending on the rate that their body destroyed and metabolizes the fat cells.
The results are long-lasting because the fat cells are being destroyed and removed from the body. It is advised that patients maintain a proper diet and exercise regime after their treatments to ensure the longevity of the results.
Pricing
The cost of the VanquishME procedure will vary depending on the treatment area and the number of sessions that patients require to achieve their desired results. Upon evaluation, the doctor will be able to provide you an accurate price quote for the treatment. If additional treatments are including, such as a skin tightening procedure, this will affect the price. To receive a personalized VanquishME quote, contact our office today and request a consultation!
Learn More About VanquishME
At the initial consultation at Skin Perfect Medical Aesthetics in Glendora, Rancho Cucamonga, Whittier or Brea, patients will learn all about the VanquishME technology and what they should expect from their treatment. For patients who are interesting in finding out what this treatment can do for them, please contact one of our offices to speak with a helpful staff member. Our staff is available to help answer any questions or concerns our patients have and assist them in scheduling a consultation. There is no better time to receive satisfying body contouring results!