Restylane Lyft
Consultations offered at our seven convenient locations in Brea, Costa Mesa, Glendora, Lancaster, Rancho Cucamonga, Whittier and West Hollywood
Description
Skin ages because of hyaluronic acid, a naturally occurring substance in your skin that helps provide fullness and elasticity. Many factors contribute to the aging of one's skin, including the loss of hyaluronic acid, resulting in wrinkles and folds. But the Restylane family of products can be used to reveal a younger-looking you.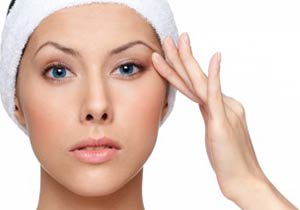 Among the Restylane family of products, Restylane Lyft can be used to add volume and fullness to the skin and correct facial wrinkles and folds, such as the lines from your nose to the corners of your mouth (nasolabial folds). Skin Perfect Medical offers Restylane Lyft skin enhancement at all of our skin treatment offices in Southern California.
Restylane Lyft works immediately by adding volume to smooth away wrinkles. A clear gel hyaluronic acid,Restylane Lyft is specifically formulated to act like your body's own hyaluronic acid. Restylane Lyft visibly reduces moderate to severe facial wrinkles and folds for a younger-looking you. Restylane Lyft® is injected deep into the dermis to superficial subcutis.
Before and After Photos
Benefits
Restylane Lyft® is one of several hyaluronic acid-based soft tissue fillers on the U.S. market. It is approved to treat moderate to mild creases around the mouth, but is used off label for plumping eyebrows, enhancing the lips, smoothing under-eye hollows, defining the cupid's bow (the curve of the upper lip), enhancing volume and defining contours of the cheeks, chin and jawline. Restylane Lyft® can also be used to soften the appearance of scars and other depressed facial marks.
After your treatment, you might have some swelling, bruising, redness, pain, or tenderness. This normally lasts less than seven days. No animal products are used inRestylane Lyft®, so an allergy test is not necessary.Restylane Lyft's® results last about six to twelve months.
Restylane Lyft® is comprised of biotechnologically engineered, non-immunogenic, stabilized hyaluronic acid gel particles. The three-dimensional gel particles inRestylane Lyft® are hydrophilic molecules, attracting and binding to water molecules as they degrade, helping to maintain volume augmentation for about six months.