Virtue RF
Consultations offered at our seven convenient locations in Brea, Costa Mesa, Glendora, Lancaster, Rancho Cucamonga, Whittier and West Hollywood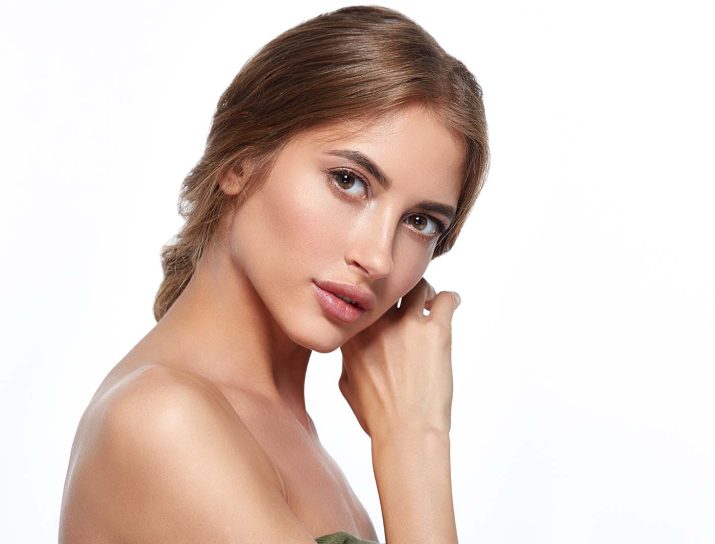 Virtue RF is a modern and innovative comprehensive skincare treatment that leverages the power of radiofrequency waves to amplify your micro-needling experience.

The gold-plated, ultra-thin needles deliver carefully controlled radiofrequency beneath the skin's surface, triggering the production of healing collagen that leaves your skin looking healthier, smoother, and tighter. At Skin Perfect Medical Aesthetics, we offer today's most innovative and effective aesthetic procedures so that our patients can enjoy beautiful, rejuvenated skin. To learn more about Virtue RF, make an appointment for a personal consultation and skin evaluation at our locations in Costa Mesa by calling or texting (714) 278-3506 or in Rancho Cucamonga by calling or texting (909) 281-9020. Or, you can fill out our convenient online form and one of our friendly staff members will reach out to you shortly.
About
The human body is in a constant state of repair and evolution. Every time the skin is broken, the regeneration process begins. Growth factors, white blood cells, and other healing properties rush to the site of the wound to address the damage.
The micro-needling technique stimulates the flow of collagen in targeted areas by creating a series of tiny "micro" wounds. These tiny punctures prompt the steady flourishing of collagen, which addresses such conditions as acne, age spots, melasma, and fine lines and reduces the appearance of scars.[1] [2]
Microneedling with Radiofrequency
Virtue RF represents cutting-edge innovation in the micro-needling process. The "RF" in the device's name stands for radiofrequency. Powerful yet painless waves that transmit at either 1MHz or 2MHz frequency settings stimulate collagen production within the subdermal realm just beneath the skin, bolstering your skin's elasticity.[3] Skin Perfect is proud to offer Virtue RF at our Costa Mesa and Rancho Cucamonga clinics, so schedule your session today!
Benefits
Virtue RF is an innovative technique that leaves you looking and feeling refreshed with immediate results and little to no downtime. This modern technology is not only minimally invasive, but it also allows for precise and effective treatment of your unique target areas.
Candidates
If you have scars, textural issues, or photoaging (sun damage), you may be the ideal candidate for a Virtue RF treatment. Virtue RF is both a preventive and corrective treatment that can benefit people with all skin types. Please inform your Skin Perfect medical professional if you have a history of eczema or psoriasis, as they may prevent you from undergoing micro-needling. You may also need to postpone your appointment if you are experiencing an active outbreak or infection along the treatment area. Your doctor can determine your eligibility for VirtueRF during your comprehensive consultation.
Personal Consultation
Dr. Gideon Kwok and the entire Skin Perfect team are committed to providing you with the best possible experience and results. Named one of the Top Injectors in America, Dr. Kwok has assembled an expert medical team, and together, they have a solid history of satisfied customers. Skin Perfect clinics have also been named in the Top 1% of providers of specific procedures. With 7 convenient locations, it will be easy to schedule your comprehensive personal consultation no matter where you are! Skin Perfect also offers virtual consultations that can be easily booked online or by calling or texting us today at one of our 7 convenient locations.
Preparation
In the weeks leading up to your micro-needling procedure, you should maintain a healthy lifestyle and quit smoking, as tobacco products impede the healing process. You may also be advised to stop taking certain blood thinners to reduce the risk of bruising and bleeding. You will also need to discontinue taking any Retinol-based products one week before your procedure and limit sun exposure for 2-4 weeks prior to your session. A qualified member of the Skin Perfect team will review all the necessary steps you need to take for your specific procedure during your personal consultation.
Procedure
A Virtue RF session involves minimal pain and discomfort. To ensure you are as comfortable as possible during your session, the target areas will be numbed with a topical anesthetic before your session begins. Then, sterile micro-needles will deliver heat energy via radio frequency waves, stimulating collagen production within your skin. There is no tearing, cutting, or trauma to the skin. The length of your Virtue RF session will depend on the extent of your treatment areas. The procedure generally takes about 30 minutes, but the benefits can last for several months!
Recovery
You can resume your daily activities immediately following a Virtue RF treatment. This non-invasive treatment involves minimal downtime. You may experience some redness and tingling or burning sensations at the micro-needling sites, but this will dissipate within a few hours. Most patients report all redness and minimal discomfort are gone within 12-24 hours. Please avoid scratching or irritating your skin while your skin transforms into a more youthful you!
Results
You will enjoy immediate results with Virtue RF, courtesy of your Skin Perfect team. Prepare to be dazzled by your smoother, softer, silkier skin with fewer wrinkles and fine lines. While results will vary by individual, your skin will continue to regenerate and improve within the 3 months following your Virtue RF session and can last for years. To preview your future satisfaction, please see what other satisfied customers have to say on our glowing reviews page. We are committed to providing 5-star service to our beloved Los Angeles and Orange County communities.
Corresponding & Complementary Procedures
Contact one of our 7 convenient locations today to schedule your comprehensive consultation and learn more about corresponding & complementary procedures that you may want to schedule in addition to Virtue RF. Many patients choose to take advantage of our numerous other Skin Care offerings and Promotions, which vary by location.
Cost
The cost of Virtue RF depends on how many sessions you require to achieve your desired results. Skin Perfect will always offer a transparent budgetary breakdown of your upcoming procedures during your personal consultation because you deserve the best care at the right price. In the meantime, check our financing page to learn more about our credit and payment options. Skin Perfect also offers promotions that may vary by location. Contact us today to discuss your options and determine what treatment solutions are best for you.
FAQ
Is Virtue RF FDA approved? 
Yes, this modern technology has been FDA approved since 2020. In addition, in 2021, the FDA approved an additional radio frequency for use, allowing for greater precision and control over treatment and comfort. 
How many Virtue RF sessions will I need?
The number of sessions you need will depend on your target areas and desired results. Most patients require between 3 to 4 treatments, usually spaced between 4-6 weeks apart, with maintenance sessions every 6 months.
Does Virtue RF hurt?
There is minimal pain involved with this non-invasive procedure. The Skin Perfect team will work to ensure you experience maximum comfort by applying a topical anesthetic. If at any time during your procedure you experience pain, we will pause and readjust.
How long does it take to see results from Virtue RF?
One of the most appealing things about Virtue RF is that you will see immediate results! As your skin continues to heal and more collagen is produced to revitalize and energize your skin, you will continue to see results for about 3 months. 
Can I receive additional treatments at the same time as Virtue RF?
Depending on your unique needs and goals, you may be able to schedule additional treatments with the Skin Perfect team. The best way to determine what is right for you is to contact us today at one of our 7 convenient locations to discuss your options and schedule a personal consultation. 
References
Alster, T. S., & Graham, P. M. (2018). Microneedling: a review and practical guide. Dermatologic Surgery. 44 (3) 397-404. DOI: 10.1097/DSS.0000000000001248
Hou, A., Cohen, B., Haimovic, A., & Elbuluk, N. (2017). Microneedling: a comprehensive review. Dermatologic Surgery. 43 (3) 321-339. DOI: 10.1097/DSS.0000000000000924
Hong, J. Y., Kwon, T. R., Kim, J. H., Lee, B. C., & Kim, B. J. (2020). Prospective, preclinical comparison of the performance between radiofrequency microneedling and microneedling alone in reversing photoaged skin. Journal of Cosmetic Dermatology. 19 (5) 1105-1109. https://doi.org/10.1111/jocd.13116