Meet Our Doctors
Consultations offered at our six convenient locations in Brea, Costa Mesa, Glendora, Lancaster, Rancho Cucamonga and Whittier
Gideon Kwok, D.O.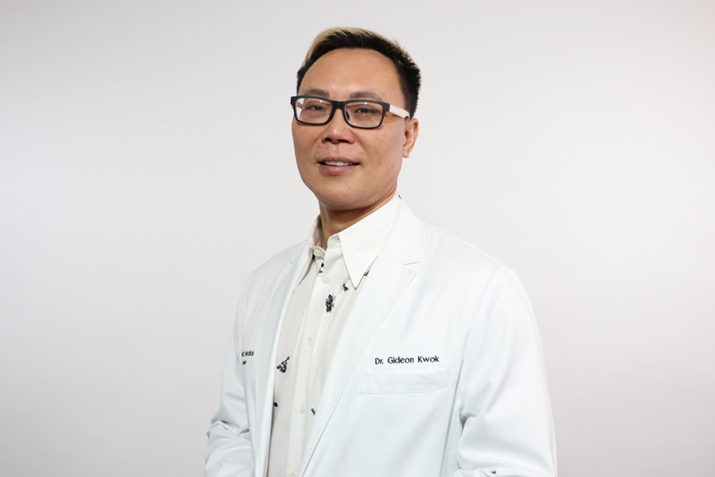 Dr. Gideon Kwok is Co-Owner and Medical Director to 6 Skin Perfect Medical Clinics in Southern California. He began working in the field of aesthetic medicine during his second year of Family Medicine Residency at UCLA. With over 15 years of experience in the industry, Dr Kwok has been named one of the top injectors in America, trains and speaks around the country for Cutera and Radiesse, and serves on the advisory board for Galderma as a national speaker and advanced trainer. His Skin Perfect clinics are in the top 1% of providers of CoolSculpting, Ultherapy, and the Galderma portfolio of products. His love of education over the year has sparked his latest project with his partners. Dubbed The Aesthetic Immersion, this program serves as a platform for providers who are passionate in medical aesthetics to advance their knowledge and techniques in the field.
Erin Borini, MS, PA-C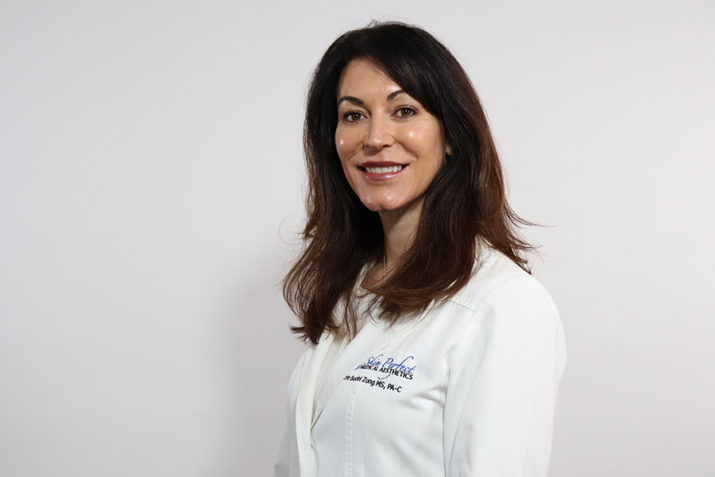 Erin Borini, MS, PA-C, is the co-founder of the Skin Perfect brand of medical spas. She is the CEO of Skin Perfect Medical Whittier and Skin Perfect Medical Costa Mesa, opening in April 2019. Erin has helped facilitate the growth and brand management of Skin Perfect over the past 15 years and she is excited to bring the Skin Perfect Medical family to Costa Mesa.
Erin holds her Master of Science degree in Physician Assistant studies from Western University of Health Service degree in Physician Assistant studies from Western University of Health Sciences and a Bachelor of Science degree from Colorado State University. Erin is the lead aesthetic provider, having specialized in aesthetic medicine and anti-aging for over 15 years. She has achieved advanced certifications in all facets of injectables, laser procedures and weight management. Erin is dedicated and passionate about her role and influence in the aesthetics community. Erin is a clinical trainer for Galderma – Nestle Skin Health and has worked as a clinical instructor at her alma meter – Western University of Health Sciences. Offering vast experience, Erin has performed injections on thousands of patients since she began practicing in 2004. She has advanced skills and certification in medical weight loss, dermal fillers, neuromodulators, laser hair removal, stem cells and all laser procedures; including treatment for acne, melasma, sun damage, lesion removal, skin tightening, tattoo removal, wrinkle reduction, pore reduction, scar reduction, vein therapy, vaginal rejuvenation, and anti-aging rejuvenation.
Erin is more than a medical provider to her legion of patients, who become lifetime friends and travel from across the continental United States to be treated by her. She is committed to helping her patients to feel enriched in self-confidence and to feel youthful and rejuvenated. The experience that Erin provides is long-lasting and unforgettable to her patients because she is engaged in helping her patients to feel their very best, while building personal relationships with every one of them.
Jeremy Romaine, MS, PA-C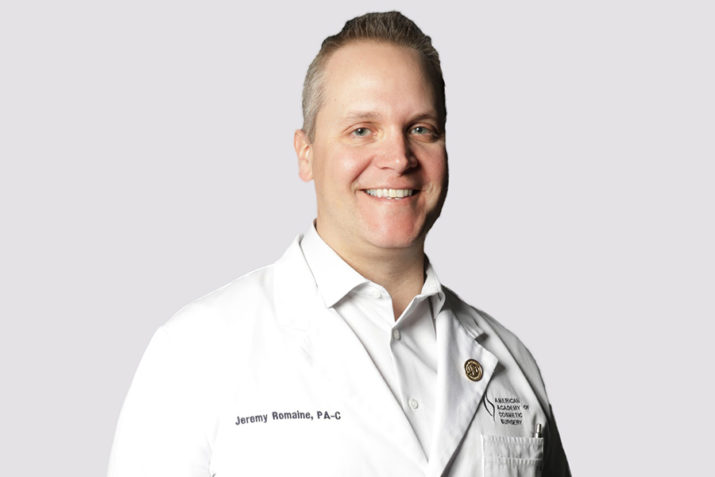 Jeremy Romaine, MS, PA-C, is co-owner and lead practitioner at Skin Perfect Medical Aesthetics in Glendora and Lancaster, CA. He earned his Master's Degree in Physician Assistant (PA) Studies from the Arizona School of Health Sciences, and his Bachelor's Degree in Kinesiology from the University of Southern California. For over 17 years, Jeremy has specialized exclusively in Cosmetic Surgery and Aesthetic Medicine, performing more than 250,000 injections and more than 10,000 procedures. He is a clinical trainer for Allergen, Galderma, and Merz; a luminary for Cellfina and Lumenis; a Master Trainer for CoolSculpting University, and a founding member of the CoolSculpting Speakers' Bureau. He is a member of the American Academy of Cosmetic Surgery and the California Academy of Cosmetic Surgery. He is a loving husband and a proud father of three boys, each of whom are award-winning swimmers. He and his wife reside in Duarte, CA.