AcuPulse CO2
Consultations offered at our seven convenient locations in Brea, Costa Mesa, Glendora, Lancaster, Rancho Cucamonga, Whittier and West Hollywood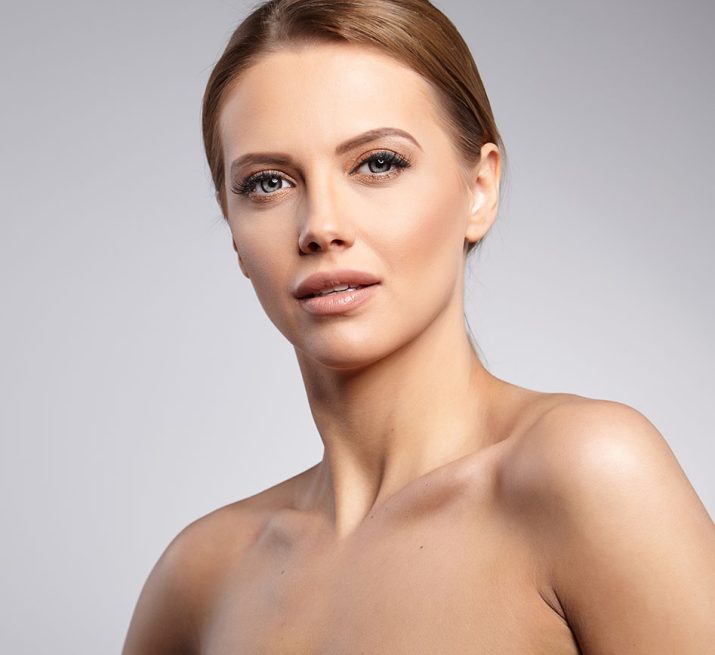 Lumenis AcuPulse CO2 is a state-of-the-art laser resurfacing treatment that refreshes and rejuvenates skin. Utilizing the latest developments in aesthetic science, the AcuPulse CO2 treatment provides more improvement to the skin with less impact.
This treatment offers a safe and precise solution for dealing with the effects of aging and other skin concerns, with 11 built-in treatment modes. Whether its wrinkles, uneven texture, hyperpigmentation, scars, or pigmented lesions keeping your skin from looking its best, AcuPulse CO2 treatment could be just the thing you need.
Skin Perfect Medical Aesthetics offers AcuPulse CO2 treatment at our Costa Mesa and Glendora locations. For more information, call or text (714) 278-3506 (Costa Mesa) or (626) 414-5194 (Glendora). You can also contact us directly on our website.
About AcuPulse CO2
AcuPulse CO2 is a cutting-edge laser treatment device. Its unique technological features offer great results with competitive efficiency. CO2 laser treatment is a popular tool for effective skin treatment. CO2 energy is absorbed well by water, and the skin is made up of a high percentage of water. This makes CO2 laser energy an effective means of dealing with skin issues. (1) 
CO2 laser treatment creates small injuries on the outermost layer of skin (the dermis) and just beneath it. In the process of healing itself, the skin produces collagen, which helps to replace old cells with new ones. A side effect of cell replacement is an aesthetic refinement of the skin.
AcuPulse CO2 Treatment Indications
Deep Wrinkles
Acne Scars
Scar Revision
Laser Blepharoplasty (Eyelid Lifting)
Rosacea
Uneven Texture
Uneven Tone
Syringomas (Benign Tumors)
SuperPulse
The AcuPulse CO2 laser offers an advanced version of CO2 laser treatment. It delivers CO2 using a unique technology called SuperPulse. This allows for maximal impact into the skin with minimal energy released, causing less patient discomfort while providing the same great results as other CO2 lasers.
Fractional Ablative Laser
The AcuPulse CO2 laser also features fractional ablative laser technology. This entails selective application of CO2 by way of splitting the laser beam into a large amount of microbreams. When the laser is broken into fractions it is capable of targeting some parts of the skin while leaving other parts intact. (2) Minimizing total surface area affected by CO2 will also reduce patient discomfort and recovery time. 
Benefits of AcuPulse CO2
AcuPulse CO2 treatment can help you love your skin again. It will leave your skin feeling fresher, looking younger, and glowing brighter.
Because of the accuracy with which the AcuPulse CO2 fractional ablation technology can affect your skin, the treatment can yield results in fewer sessions. Additionally, the efficient SuperPulse technology will leave you fully recovered sooner than other skin rejuvenating treatments. The benefits that the unique AcuPulse CO2 brings to the table make it an optimal choice for skin treatment.
Who is a Candidate for Acupulse CO2?
The ideal candidate for AcuPulse CO2 treatment is looking to treat skin conditions that over-the-counter treatments cannot address. They will want to find a way to make their skin look younger and firmer. They will want their skin to appear smoother and glow more radiantly. If you fit any of these criteria, AcuPulse CO2 might be right for you!
AcuPulse CO2 treatment is an effective option for those who have tried and failed at rejuvenating their skin with over-the-counter treatments. However, we do offer alternative skin treatment options at Skin Perfect. We can determine which treatment will be best for your skin at your personal consultation.
If you want AcuPulse CO2 treatment to treat acne scars, it is important that you wait until your acne has cleared up before you undergo the procedure. If you are currently experiencing acne or are on acne medication, your skin may be too sensitive to be treated.
Personal Consultation
At your personal consultation, we will review your medical history and current health condition to determine if AcuPulse CO2 treatment is right for you. We will assess your skin and talk with you about the goals you have for your skin. Using the information we gather, we can develop a personalized treatment plan that will best address your symptoms.
We offer AcuPulse CO2 treatment at two of our locations: Costa Mesa and Glendora. To schedule your personal consultation, call or text (714) 278-3506 (Costa Mesa) or (626) 414-5194 (Glendora). You can also contact us on our website.
Preparation
Your provider will give you personalized instructions on how to prepare for your AcuPulse CO2 treatment once it has been scheduled.
We recommend that you abstain from tanning beds and excessive sun exposure for four weeks prior to treatment. This is to avoid higher than normal skin sensitivity, which may cause unneeded discomfort throughout the treatment process.
You should quit smoking prior to your treatment. Smoking can slow healing down and complicate the recovery process.
AcuPulse CO2 Procedure
The duration of your session will depend on the size of the area of treatment.
The amount of power that your treatment requires from the AcuPulse CO2 device will determine the amount of discomfort you may feel. Your provider will know the appropriate measure to take in terms of discomfort prevention.
Your skin will be cleaned and you will receive eye protection to shield them from the laser. Your skin specialist will use the AcuPulse CO2 device on your skin slowly and methodically. They may give you an antibacterial ointment to apply to the area of treatment.
At Skin Perfect, we go out of our way to ensure that you feel safe and comfortable on the day of your procedure.
Recovery
Recovery from AcuPulse CO2 treatment can take up to two weeks. Expect to feel some soreness in the treatment area. It may feel similar to a sunburn, with some itching and stinging. After a few days your skin will become dry and start to peel off. The skin underneath will be a bit pink for up to a year after the procedure.
Your doctor will provide you with recovery methods that are best for you. It is important to follow these instructions in order to hasten your recovery and see the results of your treatment as soon as possible.
Results
Every patient's skin is different, and it is important to know that the results of the AcuPulse CO2 may vary. Nevertheless, the results of your treatment are likely to Your skin will be smoother, clearer and tighter.
The full extent of your results will reveal themselves when your skin has fully healed. This can take a few weeks. The cosmetic effects will be visible before the increased firmness can be felt.
Corresponding & Complementary Procedures
At Skin Perfect, we offer treatments that provide similar results to AcuPulse CO2.
Mixto CO2 Laser
Mixto CO2 is a CO2 laser treatment that employs fractional technology for highly controlled laser resurfacing treatment. The precision of the fractional laser technology makes for a more comfortable procedure and quicker recovery time. We only offer AcuPulse CO2 at our Costa Mesa and Glendale locations, so Mixto CO2 might be a laser resurfacing alternative closer to you.
Intense Pulsed Light (IPL)
IPL delivers multiple wavelengths of light energy to the targeted areas of the skin. This energy is absorbed by specific chromophores in the skin, such as melanin or hemoglobin, depending on the treatment goal. The absorbed light energy converts into heat, which selectively damages the intended targets while leaving the surrounding tissue unharmed.  IPL is an excellent option for treating various skin conditions. It can successfully target and reduce redness associated with rosacea, minimize the appearance of vascular lesions such as spider veins, and even out pigmentation irregularities caused by sun damage or hormonal changes.
Hollywood Laser Peel
The Spectra Hollywood Laser Peel is a skin rejuvenation treatment that has gained popularity among those seeking a youthful and radiant appearance. This advanced procedure, also known as laser resurfacing or carbon peel, effectively addresses various skin concerns such as pigmentation issues, pore reduction, acne scars, and uneven skin tone. Additionally, this procedure can significantly minimize the appearance of enlarged pores, a common concern for many individuals. The laser energy gently heats the skin, causing it to contract and tighten, resulting in reduced pore size and a smoother complexion.
To see what else we're up to at Skin Perfect, visit our blog!
How Much Does Laser Resurfacing Cost in Costa Mesa?
To find out how much AcuPulse CO2 treatment costs, call or text us at (714) 278-3506 (Costa Mesa) or (626) 414-5194 (Glendora). You can also inquire by filling out this form.
FAQ
How should I prepare my skin for laser resurfacing treatment?
Avoid excessive sunlight and tanning beds for four weeks leading up to your treatment. These can make your skin more sensitive, which may cause unnecessary discomfort during and after your procedure.
What is AcuPulse CO2?
AcuPulse CO2 is a laser resurfacing treatment that utilizes CO2 and exclusive technology to improve the aesthetics of your skin. It can help to combat the effects of aging, like wrinkles and fine lines, among other things. 
Does AcuPulse CO2 treatment hurt?
The AcuPulse CO2 device is a powerful tool, and can cause some discomfort during treatment. However, your provider can provide you with the appropriate medicine to combat this, such as topical numbing cream or anesthesia.
References
Omi T, Numano K. The Role of the CO2 Laser and Fractional CO2 Laser in Dermatology. Laser Therapy. 2014;23(1):49-60. doi:https://doi.org/10.5978/islsm.14-RE-01 
Yumeen S, Khan T. Laser Carbon Dioxide Resurfacing. PubMed. Published 2022. https://www.ncbi.nlm.nih.gov/books/NBK560544/