CoolTone
Consultations offered at our seven convenient locations in Brea, Costa Mesa, Glendora, Lancaster, Rancho Cucamonga, Whittier and West Hollywood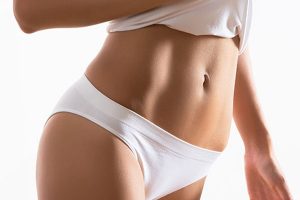 FDA-approved and cutting-edge, CoolTone is a revolutionary treatment that is helping men and women look their best without having to break a sweat!
CoolTone implements magnetic strength to safely activate the muscles and help them perform rapid movements. The result is improved muscle strength, tighter skin, and a reduction in fat. Patients enjoy a toned, firmer body with CoolTone!
What is CoolTone?
CoolTone is an innovative new technology that is a part of the CoolSculpting family. CoolTone is different from CoolSculpting because it does not use cold temperatures to get rid of fat. Instead, CoolTone uses Magnetic Muscle Stimulation, or MMS, power to build muscle and help firm up the treatment area. CoolTone applicators have been designed for the thighs, butt, arms, and abdomen.
This treatment is a great option for people bothered by jiggly or undefinedthighs, abdomen and buttocks.
CoolTone will target these areas and help your body naturally improve itself. The CoolTone technology will help muscles get stronger and the treatment area will tone up. The treatment has the added benefit of tightening skin and raising patient metabolism to encourage fat burn-off.
CoolTone delivers slimmer, more defined body contours for both men and women! A tight, toned abdomen can help you look and feel your best. Ladies often use this treatment to tone up their thighs and butt, but this treatment area is also increasingly popular with men! CoolTone can increase the muscle mass in your butt to achieve a lifted look. The quick, 30-minute treatment will help round out the bum and make it pop!
Combine CoolTone treatments to achieve a flat, slim stomach and round, pronounced butt.
The safe, dual treatment aspect of CoolTone makes it a highly sought after treatment by individuals looking to look their best and be in excellent shape!
How Does CoolTone work?
CoolTone was created by Allergan, the same company responsible for innovative body contouring treatments like CoolSculpting. CoolTone has fifty percent more magnetic intensity than other non-invasive body contouring products on the market that use similar technology. This increased strength allows CoolTone patients see the results they want sooner. During a CoolTone treatment, two things happen:
The Magnetic Muscle Stimulation, or MMS, targets only the muscle layer. This allows your skin layer to remain safe and healthy. The MMS works to create involuntary muscle contractions.
The muscle fibers grow stronger, improving definition and toning.
The muscle contractions additionally trigger a boost in metabolism, helping the body to naturally burn off fat. The result is a firm, toned physique. CoolTone is much more effective than exercises like sit-ups and squats. The treatment will maximize your muscle performance and help you quickly gain definition and muscle strength.
Benefits
The primary advantage of CoolTone is that it is a simple and convenient treatment for men and women of all ages. The CoolTone treatment is pain-free and a great way to finally reach your body goals. This treatment is excellent to boost the results of a workout routine. CoolTone does not put you at risk of scarring because it is a non-surgical procedure. This means you don't have to worry about incisions, injections, narcotics, downtime or even preparation. All you need to do is show up to your appointment and let CoolTone do all the work.
Candidates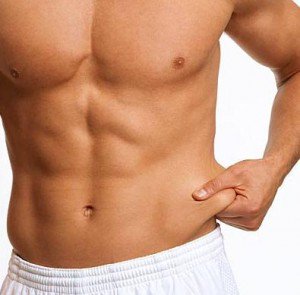 The ideal candidate will be healthy and be within their ideal weight range. Individuals with metal or electronic devices within the treatment area will not be able to undergo the CoolTone treatment. However we would still encourage you to schedule a consultation with us so we can determine if an alternative treatment would be a good option for you.
In order to see your best results, candidates should have moderate to good skin elasticity. This treatment is a body contouring technique, not a weight loss treatment. CoolTone is a great option for individuals who are focused on toning up their body and enhancing muscle definition. We welcome anyone who is interested in CoolTone to schedule a consultation with us. A meeting with our highly trained staff will help determine the best body contouring treatment for you.
Personal Consultation
During your personal consultation, you will be informed about CoolTone and how it is used to impact the appearance of the thighs, arms, bum and abdomen. An examination of your treatment area(s) will help us determine if CoolTone is the right option. We want you to look your best and feel confident in your appearance. Your personalized treatment plan will take your body goals and unique appearance into consideration. We recommend a few CoolTone treatments to start off with that will help you achieve optimal results quickly.
Paired with a workout plan and healthy eating, your CoolTone treatment should prove effective and satisfying.
We will take the time to answer your questions during this meeting and address any concerns you might have. CoolTone is a tried and tested treatment that is safe to perform. Our patients are loving the results they are seeing from this simple treatment!
If you live in Glendora our body contouring specialists will be happy to help you obtain the fit, healthy body you deserve. Schedule your consultation today to get started!
CoolTone vs. Emsculpt
Like CoolTone, Emsculpt is a non-invasive muscle-toning treatment. Emsculpt uses HIFEM, or High Intensity Focused Electro-Magnetic technology, to trigger muscle contractions at a rate not achievable at the gym! Emsculpt additionally promotes fat burn-off for your ideal, athletic contours. Both CoolTone and Emsculpt are effective for non-invasive buttocks lift. The difference between the two? CoolTone has roughly 50% more magnetic intensity than Emsculpt.
If you are interested in the incredible, sculpted results of CoolTone and Emsculpt, and would like to know which is right for you, our body contouring experts are here to help! We look forward to working with you to find your ideal body sculpting solution.
Preparation
CoolTone is a simple treatment that does not require much or any preparation. We will communicate any steps you may need to take prior to your appointment during your consultation. Feel free to call or text our office with any last-minute questions, or any questions you may have after your treatment. We are here to help you!
CoolTone Treatment
When you arrive at our office, you will sign in and be led to a state-of-the-art treatment room. You will either have a seat or lay down depending on your treatment area. Your clothing may need to be adjusted for the treatment however thin clothing can normally be worn. The applicator will be adjusted to the treatment area and once you are comfortable the procedure will begin. The appointment will last about thirty minutes after which you can return to your regular day.
Recovery
There is no downtime associated with CoolTone! You get to head back to work or your normal activities after treatment.
We recommend taking a break from working out the treated area for the rest of the day since CoolTone is quite the workout.
Your skin may be red following the treatment but that will fade within a day. CoolTone is an intense muscle workout. The day after your treatment your muscles will be sore. This is normal and is a sign that the treatment is doing exactly what it needs to.
Results
You will begin seeing a difference in the tone of your treatment area after a week or two of treatment. We recommend patients start off with a treatment schedule of four CoolTone appointments spread out over two weeks. Based on the results you see in two weeks we can make adjustments and help you reach your body goal. The best way to keep your body looking toned and fit following CoolTone is to workout and eat well.
Complimentary Procedures
CoolSculpting is a great treatment to use alongside CoolTone. CoolSculpting can be applied in many areas along the body such as the underneath of the chin, the upper arms, back, flanks, thighs and along the bump of fat that often develops below the buttocks. These bumps are often called banana rolls and can be unflattering and difficult to get rid of.
CoolSculpting can target unwanted fat while CoolTone enhances the tone and firmness of the area.
CoolSculpting targets the stubborn subcutaneous fat store that is layered between your skin and muscle. This treatment will use cold temperatures to kill off the fat cells. Your body will then metabolize the cells so that they can never return. CoolSculpting results are impactful and effective at slimming down the body.
If you are receiving CoolTone on your abdomen, you may use CoolSculpting to get rid of a double chin or slim down the upper part of your arm. These two non-invasive treatments are great for transforming your body without the need for any downtime!
FAQs
How much does CoolTone cost in Glendora?
The cost of your CoolTone treatment will be unique to you. Many details are taken into consideration when planning out your treatment, such as your current health, desired appearance goals, and how many appointments it will take to get you looking and feeling your best. We will help you determine your best treatment plan and get you started down the road to looking amazing!
What is non-surgical treatment?
Non-surgical treatments like CoolTone do not require incisions, downtime, narcotics, preparation, injections or put you at risk for scarring. Non surgical treatments are known to be convenient and simple. CoolTone is no exception. This impressive treatment will not take up much of your time and will help strengthen your body. CoolTone is a great option to tone up your thighs, perk up your bum and help flatten your stomach. This treatment is great to use alongside workouts. If you are interested in learning more about CoolTone and how it can be used to help you look your best, schedule a consultation with us today!
What is the difference between invasive and non-invasive?
An invasive surgery requires incisions, anesthesia, and the manipulation of tissue. With a non-invasive surgery, you won't need to take a long time to prepare or recover. Instead, you get to enjoy a pain-free treatment in the case of CoolTone and then return to your regular day as soon as the appointment is over. 

We love providing our patients with simple treatments that help them look their best. If you are interested in CoolTone, we encourage you to give our office a call or text to learn more.
Disclaimer:
CoolSculpting(R) is FDA-cleared to treat visible fat bulges in 9 areas of the body. Some common side effects include temporary numbness, discomfort, and swelling.