Restylane
Consultations offered at our seven convenient locations in Brea, Costa Mesa, Glendora, Lancaster, Rancho Cucamonga, Whittier and West Hollywood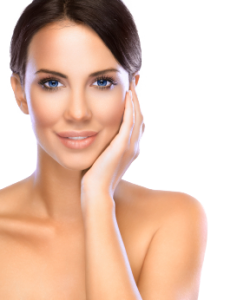 Looking younger has never been easier thanks to Restylane, a family of dermal fillers specifically designed to target signs of aging such as lines and wrinkles around the nose and mouth, hollowed out cheeks, and thin lips. These hyaluronic acid fillers last between 6-18 months, and provide beautiful results that are both safe and effective.
Skin Perfect Medical Aesthetics has several convenient southern California locations to address your skin and body needs. Contact us today to request a consultation with Dr. Gideon Kwok and his medical staff.
About Restylane
Restylane® is a family of dermal fillers that improves the resilience and youthful contours of your skin and its ability to address the effects of gravity, time, and weather. At Skin Perfect Medical, we offer five different Restylane products specially designed to combat a variety of signs of aging: Restylane, Restylane Lyft, Restylane Silk, Restylane Refyne, and Restylane Defyne.
Restylane is a safe and natural cosmetic dermal filler that restores volume and fullness to the skin to correct facial wrinkles and folds.
Restylane is made of hyaluronic acid, a natural substance that already exists in the human body. The hyaluronic acid in Restylane is a crystal-clear gel called NASHA or Non-Animal Stabilized Hyaluronic Acid. NASHA is completely biocompatible with human hyaluronic acid.
Benefits
Everyone has natural lines that can be improved. Restylane provides long-lasting natural youthfulness by smoothing out wrinkles and folds. It can also give your mouth a more sensuous appearance by making your lips more luscious and full.
Restylane is safe, noninvasive, and can be injected in a matter of minutes. It's the perfect anti-aging trick for men and women on the go!
Restylane plays an important role by adding volume to the face, shape to the eyes, and fullness in the lips. Restylane is composed of hyaluronic acid, which is found naturally in your skin and other tissues. Hyaluronic acid has a chemical structure similar in many ways to sugar and is identical in all species and tissue types, making Restylane a very safe product.
Restylane has been used in more than 3 million treatments and in over 70 countries to correct a variety of wrinkles and to enhance the appearance of the lip border. It is currently approved in the U.S. for the treatment of facial wrinkles and folds, such as nasolabial folds, which are the lines from the nose to the corners of the mouth.
Restylane Products
At Skin Perfect Medical, we offer five different Restylane products to help combat the most common signs of facial aging. Our knowledgeable medical staff can help you determine the best formula to achieve the results you desire at the time of the consultation.
Restylane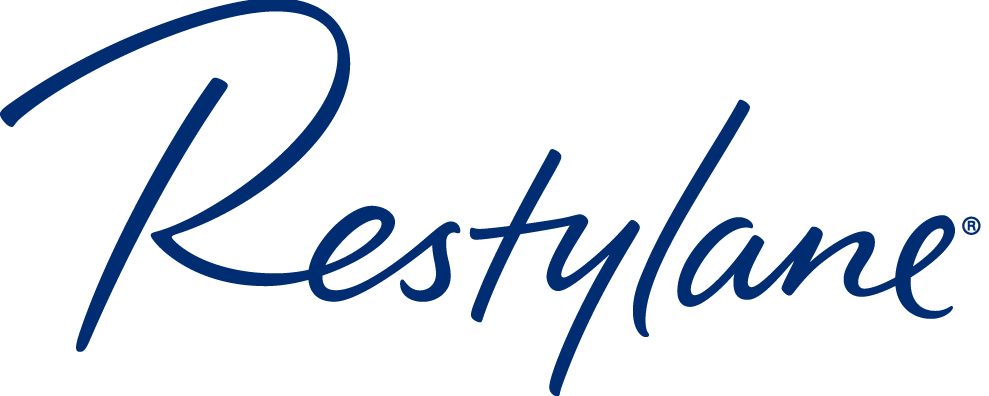 Restylane is a clear hyaluronic acid gel that can be used to improve the appearance of smile lines that extend from the nose to the corner of the mouth, marionette lines that extend from the corners of the mouth to the jawline, and creases at the edges of the lips. Furthermore, it is approved to enhance the upper and lower lips in patients over 21 years old. Improvements can last up to 18 months.
Restylane Lyft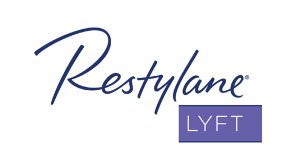 Restylane Lyft is designed to add volume to the midfacial area in patients over 21 years old. This can be useful for patients who have lost volume in their face and now their cheeks appear hollowed or sunken. This formula is proven to last up to 12 months. Furthermore, Restylane Lyft can help diminish the appearance of smile lines for up to six months.
Restylane Silk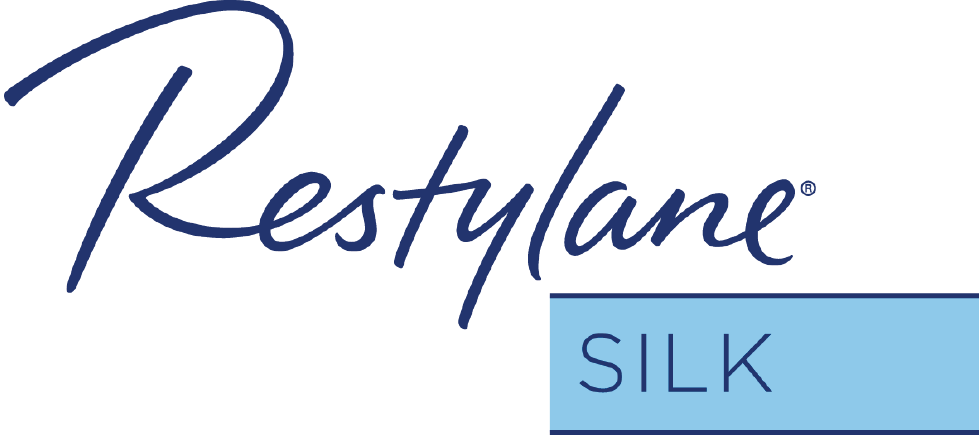 Restylane Silk is specifically designed for lip augmentation. It helps patients achieve natural looking fullness, smoothness, and softness in both the upper and lower lips. It can also help improve the appearance of vertical lip lines. Restylane Silk is proven to deliver long-lasting results. Studies have shown that Restylane Silk effects appear after approximately two weeks and generally last for about six months. The unique NASHA technology helps maintain the cosmetic effect until the injected material is nearly gone.
Restylane Refyne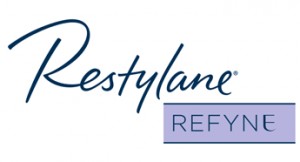 Restylane Refyne is a specially designed hyaluronic acid dermal filler for the improvement of mild to moderate smile lines and marionette lines around the mouth. It is made with XpresHAn Technology™ to help correct the appearance of these lines, while still maintaining natural facial expression.
Restylane Defyne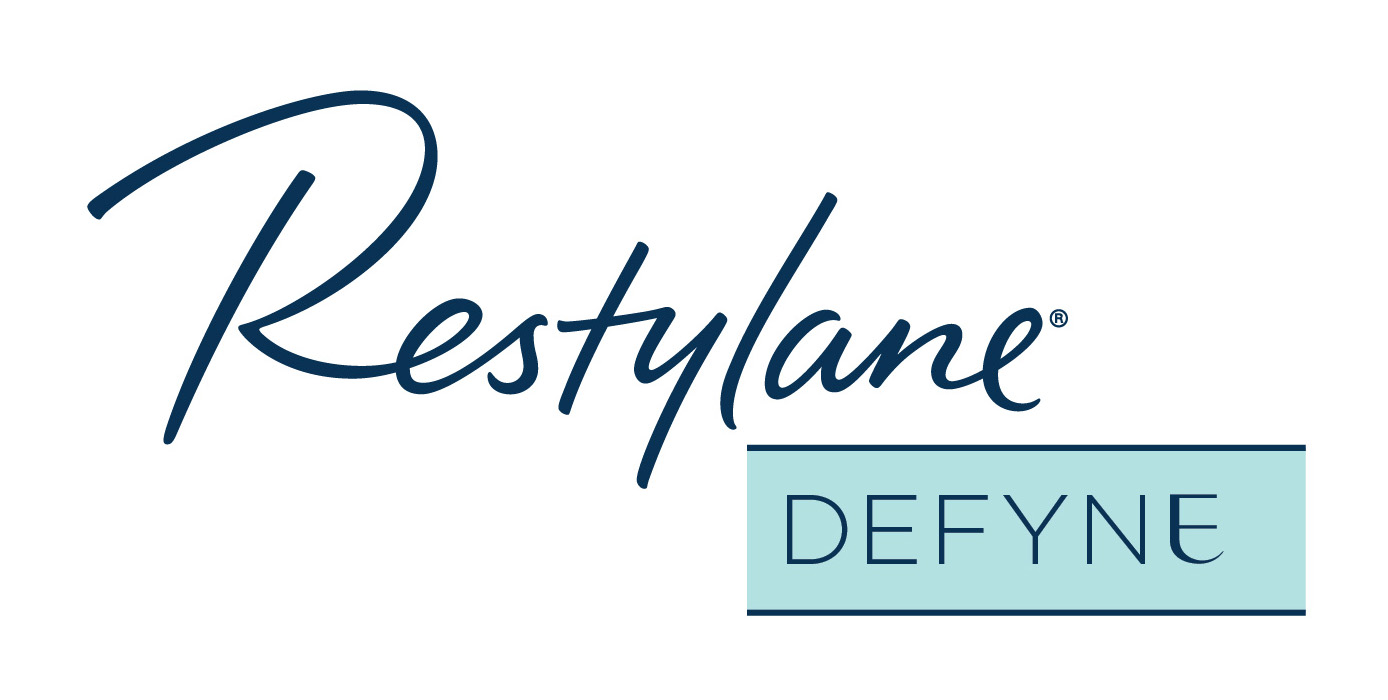 Restylane Defyne is also made with XpresHAn Technology, so that patients maintain their natural expression when smile, frown, and more. It is different from Restylane Refyne, because it is specially formulated to treat moderate to severe smile lines and marionette lines.
Good Candidates
If you are interested in improving the appearance of smile lines, marionette lines, or vertical lip lines, or are interested in enhancing the appearance of your lips or cheeks with a nonsurgical treatment, then Restylane may be a good choice for you.
In order to be considered a good candidate for Restylane, you should have proper elasticity in the skin. Restylane cannot fix the appearance of sagging or excess skin. The only way to correct excess skin is by undergoing a more invasive procedure. If you have anaphylaxis, a bleeding disorder, or are pregnant, breastfeeding, or trying to become pregnant, then you should not use Restylane. Finally, it is important that you have realistic expectations for the outcome of treatment with Restylane. We will be more than happy to show you Before & After photos of previous patients at the time of the consultation.
Complementary Treatments
While Restylane is an excellent treatment for signs of facial aging such as loss of volume and overly prominent smile lines, marionette lines, and vertical lip lines, it cannot correct every facial concern. Botox or Dysport are the two most common procedures that patients opt for along with Restylane for all over rejuvenation.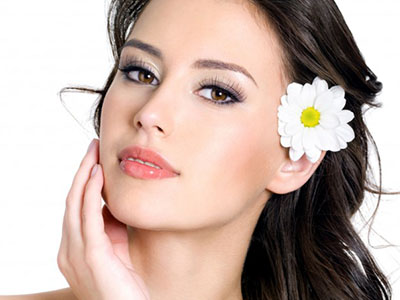 Botox and Dysport are most commonly used to treat dynamic lines and wrinkles around the forehead and eyes, including horizontal forehead lines, glabellar lines (angry 11s), and crow's feet. Botox and Dysport are comprised of botulinum toxin A, which works to block nerve impulses that cause muscle contractions. By suspending muscle contractions, the wrinkles in these areas soften and smooth. However, these two neuromodulators cannot remedy deep facial creases, so patients frequently combine Botox or Dysport with dermal fillers to address the different types of wrinkles on the face. During the consultation, feel free to ask our medical staff which treatment or combination would work best for you.
Consultation
Patients must come into the office prior to receiving any treatments for a consultation with Dr. Kwok and his medical staff. The consultation is an important time when the patient will have the opportunity to speak face-to-face with the doctor and explain what they would like to achieve from Restylane.
Our medical staff will also have the opportunity to examine the patient's areas of concern and determine the best method of treatment.
Please inform Dr. Kwok and his staff of any allergies or medical conditions that you have. This is important information to have when prescribing the best treatment for the patient. At the time of the consultation, patients may also elect to schedule their treatment date. However, we understand that any cosmetic change is a big decision and want patients to feel comfortable taking as long as they need to choose what is best for them.
Treatment
Treatment with Restylane is relatively quick, typically only taking about 20 minutes. Most people find the injections to be fairly painless.
However, if the patient wishes, we can numb the area with ice or with a topical anesthetic prior to the treatment. If the patient wants a topical anesthetic, please inform the office prior to coming in for your treatment. In some cases, the filler will be mixed with lidocaine for enhanced patient comfort during treatment and recovery.
A specially trained and qualified injector will mark on the patient's face where the dermal fillers will be injected. They will then inject the optimal formulas into the areas of concern. The injection process should take no longer than about 10 minutes. Patients will be free to return to their regular activities following treatment.
Recovery and Results
Results from Restylane will begin building upon injection and final results can be enjoyed after two weeks.
Following treatment, patients may experience some bruising, swelling, redness, pain, or itchiness at the points of injection. This is completely normal and will typically resolve itself in less than a week for most patients. Light, breathable makeup can be used to cover up and redness or bruising.
Each Restylane product will last for a different amount of time, depending on the formula and where it was injected. In general, they last 6-18 months. Once the product has worn off, patients should schedule another appointment to have the fillers reinjected.
Cost
The cost of Restylane is based on the number of syringes required to attain the patient's desired results, the treatment locations, and the formula. Our staff will be able to give the patient an accurate cost estimate for their treatment at the time of their consultation. Contact our offices in Whittier, Rancho Cucamonga, Glendora, Costa Mesa, Lancaster, or Brea today to get started!