Hollywood Laser Peel (Spectra)
Consultations offered at our seven convenient locations in Brea, Costa Mesa, Glendora, Lancaster, Rancho Cucamonga, Whittier and West Hollywood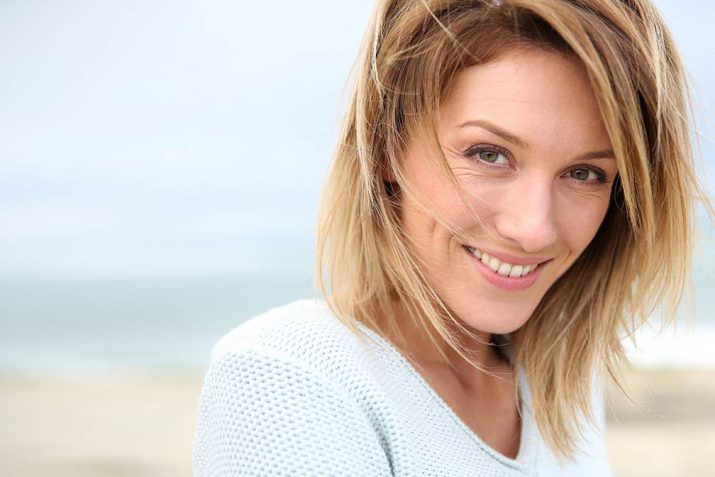 The Hollywood Laser Peel is a 3-step anti-aging skin resurfacing treatment on the Spectra laser platform. Using an effective combination of gentle skin heating and nanosecond pulses of laser energy, this procedure can provide patients with softer, healthier skin quickly and safely.
Already a popular treatment in the media, the Hollywood Laser Peel has created a buzz with its unique 3-step system. Customizable laser settings and patented modes allow each treatment session to be uniquely tailored to the needs of individual patients. What's more, The Hollywood Laser Peel doesn't just help your skin look younger, it also helps to even out skin pigmentation and stimulate collagen production.
Get your red carpet look with a luxurious skin resurfacing treatment at Skin Perfect Medical Aesthetics. Book your Spectra Hollywood Laser Peel consultation today and see the benefits for yourself! To find out more about this rejuvenating skin treatment, contact us online or call your nearest Skin Perfect location.
Rancho Cucamonga: (909) 281-9020
West Hollywood: (323) 373-3149
Can't make it to us? Skin Perfect is now offering virtual consultations!
About the Hollywood Spectra Laser
A Hollywood Laser Peel can help refresh and revitalize tired, damaged skin. The driving force behind the success of the treatment is its advanced laser device. Hollywood Spectra by Lutronic is a dual-mode ND:YAG laser system with two wavelengths for treatment versatility; 1064 nanometers and 532 nanometers. ND:YAG stands for neodymium-doped yttrium aluminum garnet; a crystal used in advanced laser systems. This laser allows your provider to safely target troublesome areas of skin with accuracy and minimal discomfort.
Side-Effect-Free, Zero Downtime
Some lasers are designed to cause controlled damage to the top layer of the skin, which can lead to unwanted side effects, including purpura (purplish-red spots) crusting, post-inflammatory hyperpigmentation, and scarring. (1) But Spectra is different! The Hollywood Laser Peel is a no-downtime procedure that helps patients achieve clearer, more radiant skin without causing unnecessary damage. This gentle treatment uses just the right amount of laser energy to remove the top layer of skin and heat the dermis, stimulating collagen production for rapid healing. As such, it's a great way to achieve a more youthful complexion without the hassle of a lengthy recovery.
A Hollywood Laser Peel can treat the following skin conditions:
Hyperpigmentation
Benign Pigmented Lesions
Uneven Texture
Uneven Tone
Scars
Acne
Enlarged Pores
Fine Lines
Wrinkles
Melasma
Practically Perfect Pigmentation
Problems with skin pigmentation can affect us at any age, and can cause self-consciousness. A Hollywood Laser Peel is a particularly effective way to deal with skin pigmentation concerns. In fact, the ND:YAG laser is specifically designed to do so. Studies show that with just three ND:YAG laser treatments, patients show marked improvement in the appearance of age spots. (2)
Check the Skin Perfect socials for more beauty tips and procedures! Join us on Instagram, YouTube, Twitter, and Facebook to find out more!
Benefits of a Hollywood Laser Peel
One of the main benefits of a Hollywood Laser Peel is that it's gentle and safe enough to repeat treatment again and again! Other benefits include:
Reduction or elimination of common pigmentation issues
Fast, comfortable in-office procedure
Customizable settings for patient-specific treatment
Smoother, softer skin without harsh chemicals
Requires no topical numbing or anesthesia
Zero downtime treatment, minimal side-effects
A Hollywood Laser Peel is a safe treatment for most skin types.
Candidates for Hollywood Laser Peel
If you're experiencing tired, hyperpigmented skin, or if you want to reduce the appearance of lines, wrinkles, and blemishes, a Hollywood Laser Peel could help! Most people are good candidates for treatment, though people with oilier skin may benefit most from its pore-tightening ability.
The Hollywood Laser Peel is most beneficial for people with mildly damaged skin. Those seeking treatment for more serious skin conditions such as severe acne scars, should choose a different skin procedure to meet their needs, such as a chemical peel, SilkPeel, or microneedling.
Your Personal Consultation
We'll explain the benefits of a Hollywood Laser Peel to you at your individual consultation with one of our skin experts. With locations across Southern California, there's a Skin Perfect office close to you that can help you rejuvenate your skin!
After we've conducted a thorough examination of your face, and taken a few details of your medical history, we'll determine if a Hollywood Laser Peel is a good fit for your needs. If it is, we'll schedule your treatment date.
Hollywood Laser Peel Procedure
Step 1: Spectra Lotion
Once you're seated comfortably in the treatment room, we'll give you some comfortable eye protection to shield them for the duration of the procedure. We will ensure your face is clean and dry before applying a unique lotion to your skin. Spectra Lotion is a patented, jet-black carbon cream that looks a little like a mud mask when applied. Carbon lotion helps to prepare your skin for laser treatment. Your skin expert will wait for it to dry completely before moving on to step 2.
Step 2: Skin Heating
Once the carbon mask is dry, you will experience the heating laser energy of stage 2. As your skin expert passes the laser handpiece over the target area, it gently heats the skin, affecting the melanin (pigment) within. Pigmentation in cells is disrupted, signaling the body to begin breaking it down. The heat also triggers the production of new collagen deep in the dermis. Collagen is a vital part of the skin's structural makeup. This less destructive laser technique tightens the skin by stimulating the wound healing process. (2)
Step 3: Nanosecond Laser Pulses
The last step of the Hollywood Laser Peel completes the combination resurfacing process. The laser settings are configured to snap rapidly across the surface of the skin. If you're concerned about pain, don't be! The Spectra laser delivers comfortable laser energy that many patients describe as a mild, warm, tingling feeling. These nanosecond laser pulses exfoliate the skin and help to resurface it. Your provider will ensure they conduct several passes for optimal results. This softens skin texture, and evens out skin tone, leaving you with a refreshed, radiant complexion.
Results
At your personal consultation, we'll tell you how many sessions you'll need to treat your areas of concern successfully. Some patients will require multiple treatments for the best results, but for others, rejuvenating results can be achieved after just one session!
Corresponding Procedures
Spectra Laser Toning – Patients can take advantage of in-office skin resurfacing in a different way with Spectra Laser Toning. This treatment is explicitly designed to help patients with melasma; a chronic skin pigmentation disorder that causes large, brownish blotches on the skin. Like the Hollywood Laser Peel, Spectra Laser Toning is non-ablative, meaning it doesn't cause damage to the top layer of the skin. With 6-8 sessions spaced 7-10 days apart, patients will see a noticeable reduction in pigmentation in the target area.
As well as melasma, Spectra Laser Toning can also help to reduce pore size, treat uneven skin texture, and diminish the appearance of fine lines and wrinkles.
Mixto CO2 – Mixto CO2 is a fractional laser that smooths and tightens skin. Fractional lasers split light energy into thousands of micro-treatment zones. It's suitable for a number of common skin problems, including acne scars, keloids, and certain types of severe wrinkling. The Mixto CO2 system provides patients with collagen-stimulating heat, improving the appearance of signs of aging and helping skin look and feel more radiant.
Photofacial IPL – Intense Pulsed Light (IPL) facials are an effective way to smooth wrinkles, reduce pore size, improve skin texture, and reduce redness. It's also a good option for patients with dark spots and telangiectasia tiny, red veins that lie close to the surface of the ski. The IPL Photofacial is a versatile broad-spectrum light treatment that penetrates skin safely using photo regeneration. After two weeks, problem skin sheds, leaving behind smoother, glowing skin.
Cost of a Hollywood Laser Peel
Skin Perfect provides tailored Hollywood Laser Peels throughout Southern California. The number of sessions you'll need will depend on your beauty goals. Because a unique plan is created for each patient, the cost of your treatment will vary. To get an estimate, and to receive a comprehensive skin examination, please get in touch with us!
Rancho Cucamonga: (909) 281-9020
West Hollywood: (323) 373-3149
FAQ
Is a Hollywood Laser Peel a chemical peel?
The Hollywood Laser peel is not a chemical peel. Rather, it's an advanced non-ablative laser skin resurfacing treatment that can help patients achieve healthier-looking skin in a single session.
Does a Hollywood Laser Peel hurt?
Hollywood Laser Peels are considered low level in terms of discomfort. Patients report feeling warmth and a light snapping and tingling feeling which is generally comfortable for most people.
How long does a Hollywood Laser Peel procedure take?
A Hollywood Laser Peel can take as little as 20 minutes to complete! However, the duration of your treatment may be longer depending on your individual skin concerns.
Can a Hollywood Laser Peel help me with melasma?
Both the Hollywood Laser Peel and the Spectra Laser Toning system can help with melasma. Melasma treatment is slow and works best over several sessions. Most patients notice significant improvements after 6-8 sessions.
References
Hur, H., & Hur, H. (2017). The Treatment of Ota's Nevus Using Dr. Hoon Hur's Golden Parameter with a High Fluence 1064 nm Nd: YAG Laser without Side Effects. Clinmedjournals.org, 3(2). https://doi.org/10.23937/2469-5750/1510047
Heidari Beigvand, H., Razzaghi, M., Rostami-Nejad, M., Rezaei-Tavirani, M., Safari, S., Rezaei-Tavirani, M., Mansouri, V., & Heidari, M. H. (2020). Assessment of Laser Effects on Skin Rejuvenation. Journal of Lasers in Medical Sciences, 11(2), 212–219. https://doi.org/10.34172/jlms.2020.35