Chemical Peels
Consultations offered at our seven convenient locations in Brea, Costa Mesa, Glendora, Lancaster, Rancho Cucamonga, Whittier and West Hollywood
Description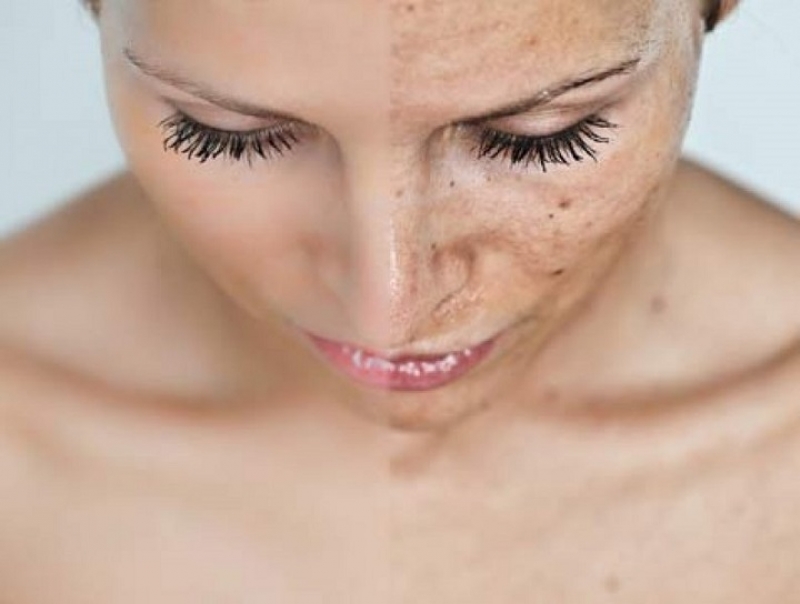 We offer a differing array of chemicals peels suited to treat most skin types and for many different skin issues. Chemical peels (also known as chemical resurfacing) are chemical treatments to produce an improved appearance of the face. They are used for the treatment of photoaging (from sun damage), wrinkles, scarring, acne, precancerous lesions, and discoloration (or dyschromia). Light chemical peels are great for rejuvenation and mild pigmentation issues where as more aggressive peels can treat more serious skin conditions like melasma, wrinkles, scarring, and acne.
Before and After Photos
Benefits
For some peels, it can take up to 4 days after the patient finishes peeling for the skin to return to its normal PH and to see the final effects. The skin will look luminous and glowing. The patient will feel refreshed with slightly tighter skin. Unwanted pigmentation can be cleared, depending on the amount and type of damage. Texture and quality of the skin will be improved with an overall more youthful appearance.
Cosmelan
Cosmelan is a chemical peel treatment to reduce the appearance of hyperpigmentation and spotty skin. It will correct irregular skin tone, remove sun spots and smooth away acne scars. Cosmelan is a two-step process that improves the overall texture of your skin. You'll receive the first phase of your Cosmelan treatment here in our office. You must apply the second phase at home.
Vi Peel Precision Plus
The Vi Peel Precision Plus system is optimized with fast-acting Brightening Booster and Lighten Booster. It is a precise program to pounce on pigmentation issues by suppressing melanogenesis and promoting rapid cell turnover. Vi Peel Precision Plus is the next generation of chemical peel, proven to perform on UV induced pigmentation, sun damage, melasma and post-inflammatory hyperpigmentation.
FAQs
What is a chemical peel?
Chemical peels, also known as chemical resurfacing, are chemical treatments to produce an improved appearance of the face. Chemical peels are used for the treatment of photoaging (from sun damage), wrinkles, scarring, acne, precancerous lesions, and discoloration (or dyschromia). Chemical peels produce controlled injury to the skin that promotes the growth of new skin with an improved appearance.
How are chemical peels performed?
There are many different kinds of peels and each one is performed differently. In general, chemical peels usually begin with vigorous cleansing of the skin. Very light peels only penetrate the dead skin cells that sit atop the epidermis and produce almost no injury. Sometimes, this level of peel is called "exfoliation". Light peels injure the entire epidermis and stimulate the regeneration of a new epidermis.
What will my skin feel like after a chemical peel?
The state of your skin after a peel depends on what kind of peel you had. The superficial peels have limited effects, the medium peels may cause some redness and the deeper peels may require weeks to recover.
How many peels will I need?
The superficial peels are usually done several times over the course of several months.
How long do the results last?
With good sun protection, results can last months to years, depending on the depth of the peel. Generally, the deeper peels have a more long lasting effect.
How long after a chemical peel before I can return to normal activities?
Superficial peels require no recovery time (hence the name "lunchtime peel"). Recovery from a deep peel requires occlusive bandages and can take weeks to months under normal circumstances.
What should I do after my peel?
You may be more sensitive to sun exposure. Take extra precautions by using sunscreen with spf 20 or higher. We recommend limiting sun exposure for at least one week after your peel. Avoid strenuous exercise for 2-3 days, the perspiration caused may irritate the skin. Do not scrub your face when washing, gently cleanse. Avoid "helping the skin to peel". You can control the peeling with a light moisturizer. Do not have any other facial treatment for at least one week after treatment.
What exactly is a silkpeel?
SilkPeel is a new, breakthrough procedure that combines precision exfoliation with Dermalinfusion to address patient-specific skin conditions. Operating on a closed-loop vacuum system, the SilkPeel's diamond treatment head exfoliates the skin while delivering a topical dermaceutical at a controlled intensity. The SilkPeel stimulates new cell growth and addresses your specific skin condition, giving your skin the revitalization you want.
Is it safe?
SilkPeel is a simple, non-invasive procedure performed by a fully trained physician or aesthetician. The risks of traditional microdermabrasion are eliminated by the SilkPeel's crystal-free technology and patients experience little to no discomfort.
How long does the procedure take?
Treatments typically last about 20 minutes. Plus, because the SilkPeel delivers a dermaceutical during treatment, your post-treatment protocol is quick and easy.
Do you have a specific topical for my skin condition?
SilkPeel addresses the most common skin conditions with topicals for hydrating, skin lightening, and acne.
What will my skin look like after a treatment?
Your skin will have a warm, pinkish glow that will usually fade in about 30 minutes, leaving your skin looking healthy and renewed.Will I miss work or have to alter my social schedule? SilkPeel can easily be performed on your lunch hour so you can return immediately to your normal activities.
What do I need to do after treatment?
Your physician or aesthetician will recommend moisturizers, hydrating cleansers, serums and sunscreen you can use at home to enhance and maintain results.
How long does it take to see results?
While you may see visible results after the first treatment, lasting and more significant results will be seen after 4 to 6 treatments spaced 7 to 10 days apart, supplemented by a daily post-care routine.
Will there be any pain or discomfort?
You may feel a mild exfoliation and tightening that leaves the skin feeling healthy and smooth. The moisture of the topicals also leaves your skin with a cool, refreshed feeling.