Semaglutide
Consultations offered at our seven convenient locations in Brea, Costa Mesa, Glendora, Lancaster, Rancho Cucamonga, Whittier and West Hollywood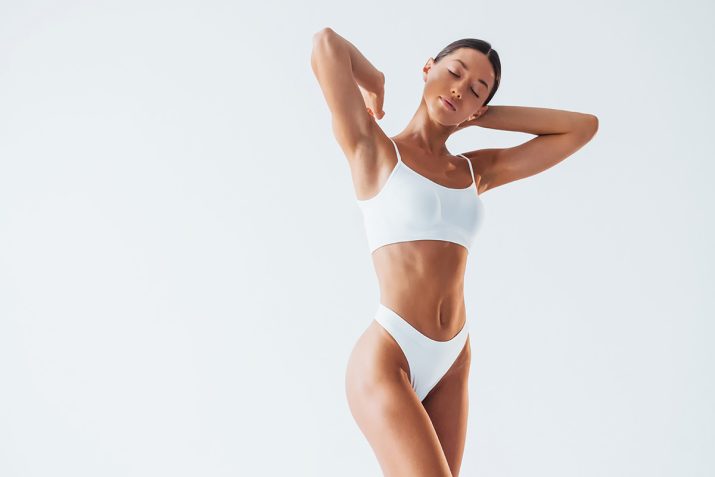 Semaglutide is a remarkably effective weight loss drug that has taken the world by storm. It works by increasing insulin production in the body and thereby decreasing appetite.  Effective weight loss treatments have always been heavily sought after. After several years of impressive results, semaglutide is proving to be a formidable player in the weight loss game. However, there are other ways to achieve a slimmer contour, including CoolSculpting and Emsculpt.
At Skin Perfect Medical Aesthetics, we offer alternatives to semaglutide treatment that can help to contour and refine your silhouette. For more information, visit our contact page, or call one of our seven locations. We offer treatments in Costa Mesa (714) 278-3506, Glendora (626) 414-5194, Lancaster (661) 382-3311, Rancho Cucamonga (909) 281-9020, Whittier (562) 278-3202, and West Hollywood (323) 373-3149. 
About Semaglutide
Semaglutide is a weight loss drug that works by modifying the behavior of the pancreas and reducing your experience of hunger. Also used as a treatment for type 2 diabetes, it is an approach to weight loss that treats excess weight as a chronic metabolic issue. Instead of health regimens and cosmetic surgery, it addresses excess fat by changing how your body deals with food. However, it is not a permanent solution for weight loss, and not everyone is an ideal candidate.
Semaglutide chemically influences the pancreas to produce insulin when blood sugar levels are too high. Insulin helps move sugar from the blood into muscle tissue. This means that more of the food that you eat will go towards usable energy, rather than becoming stored fat. This same process has an effect on the brain, suppressing the appetite and making you feel full. Semaglutide also works by slowing the rate at which food moves through the stomach, prolonging the period of satiation after a meal. All of these factors play a role in stimulating weight loss by increasing food-energy usage and reducing the amount of food you eat.(1)
Because semaglutide causes such significant weight loss, it also reduces the risk of heart disease, diabetes and cancer in overweight people. But the miraculous weight loss that semaglutide causes will not continue once it has stopped being taken. The drug does not have a permanent effect on the way your body deals with fat. Diet and exercise remain the key to achieving long-lasting weight loss.
Alternatives to Semaglutide
At Skin Perfect Medical Aesthetics, we offer body sculpting alternatives to semaglutide that can help eliminate fat from the body. 
Emsculpt
Emsculpt is a body sculpting treatment that burns fat and builds muscle using electromagnetic energy.
Coolsculpting
Coolsculpting is a body sculpting treatment that eliminates fat from the body using cold temperature application.
We offer these treatments at all seven of our California locations (Whittier, Rancho Cucamonga, Glendora, Costa Mesa, Lancaster, West Hollywood). For more information, fill out the form or call one of the location-specific numbers on our contact page. (Find location-specific numbers below as well)
About Emsculpt
Emsculpt is a body sculpting treatment that burns fat and builds muscle. It uses high-intensity focused electromagnetic energy (HIFEM) on targeted areas of the body. This triggers muscle contractions at an extremely high rate. When muscles contract it promotes the growth of muscle fiber as well as boosting metabolism. The body then begins burning fat in order to recover from the simulated work-out. 
When the focused electromagnetic energy stimulates your muscles, it accomplishes the hard part of a work out for you. A typical Emsculpt treatment includes four half-hour sessions.
Benefits of Emsculpt
Emsculpt treatment is a great way to get a more toned and muscular body. It provides a fast and easy way to make progress toward your body goals. You won't have to worry about incisions or recovery time. Emsculpt treatment provides the benefits of cosmetic surgery without the highly-involved procedures and time-commitment. You can return to your everyday life immediately after each session.
With Emsculpt treatment you can see results in many different areas of your body. The treatment can:
Reduce belly fat and help develop abs
Make your butt fitter and shapelier
Tone and develop thigh muscles
Tone your flanks
Strengthen upper arms
Not only does Emsculpt work directly to burn fat and build muscle, but the process itself can increase metabolism. This means that your body will work harder at burning fat after each session while you go about your daily life.
The results of your Emsculpt treatment may vary depending on your ability to maintain a steady weight after treatment.
Who is a Candidate for Emsculpt?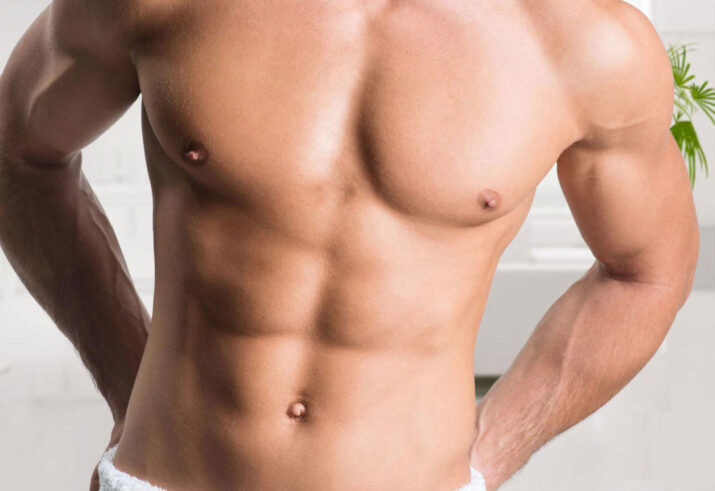 If you've already made progress on your weight loss journey through diet and exercise, but you just can't get rid of those last few pounds, Emsculpt might be right for you. An ideal candidate for the treatment will already work out, eat well, and be in relatively healthy shape.
Emsculpt can help build your muscles and burn more fat when a healthy lifestyle isn't quite doing the trick on its own. A good candidate will be realistic about what the Emsculpt technology can accomplish. If you are overweight, you will need to diet and exercise before Emsculpt can make a worthwhile difference. If you are pregnant or have metal implants in your desired areas of treatment, your doctor will talk to you about body sculpting options that can work for you.
About CoolSculpting
Coolsculpting is a body sculpting treatment that eliminates fat from the body. It utilizes cryolipolysis, the science of freezing and removing fat cells from the body.
The CoolSculpting applicator harnesses this science to optimize the elimination of fat cells. During treatment, the applicator uses suction to pull fat cells closer to it. Then it applies a cold temperature and freezes fat cells. When fat cells freeze, they begin to die, and are eventually processed naturally out of the body.
We offer dual CoolSculpting sessions at Skin Perfect. With dual CoolSculpting we can treat two areas of your body at the same time, doubling the efficiency of the treatment.
CoolSculpting is not a painful treatment, although it might cause slight discomfort. This will depend on your tolerance for cold. You may experience some numbness and bruising on the treatment site for up to seven days after your appointment. (2)
Results of CoolSculpting may vary depending on your ability to maintain a steady weight after treatment.
Benefits of CoolSculpting
CoolSculpting is an essentially effortless way to get rid of pesky body fat. You don't have to lift a finger while the cold temperatures freeze your fat cells and bring you closer to the body you've always wanted.
With CoolSculpting, there's no need to worry about the hassle of surgery. The specially designed applicator means treatment requires no incisions and delivers results with no downtime. The only time you'll need to set aside is for the treatment sessions themselves.
The fat cells that CoolSculpting removes from the body can never regenerate. This means that if you maintain a stable weight, the effects of CoolSculpting can be long lasting.
You will delight in the slimming results of your CoolSculpting treatment. Your body will be more toned and more contoured. You will also find that your clothes fit better and look sharper on your body.
Who is a Candidate for CoolSculpting?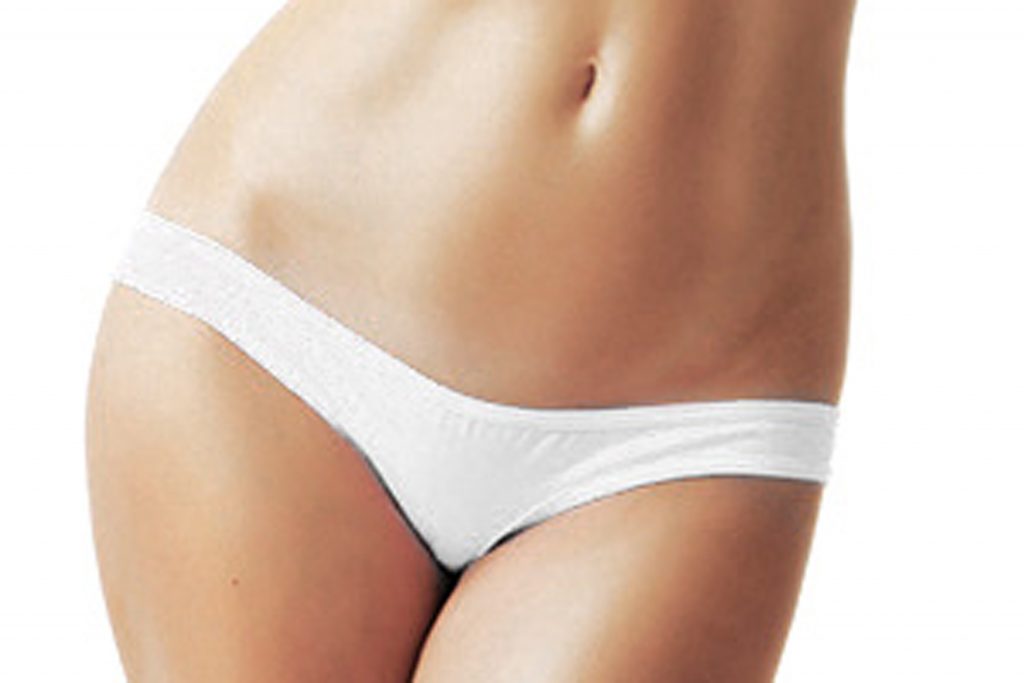 If you're struggling to achieve a slimmer and fitter body, you might be an ideal candidate for CoolSculpting. It is a great treatment for getting rid of stubborn excess fat that exercise and dieting can't seem to reach.
An ideal candidate for CoolSculpting will have realistic goals for their treatment. The treatment can make a noticeable difference if you are within thirty pounds of your target weight. But CoolSculpting cannot make an overweight person healthy. If you are overweight, it is important that you first begin exercising more and eating healthier.
CoolSculpting treatment accesses pockets of fat that the applicator can reach from outside of the skin. This will work better if you have good skin elasticity. If you have excess skin from pregnancy or significant weight loss, alternative procedures might be better for you.
How Much is Body Sculpting at Skin Perfect?
To find out how much body sculpting treatments cost, call Skin Perfect at one of our many California locations! You can also contact us on our website.
Check out what else we're up to at Skin Perfect on our blog!
FAQ
What is semaglutide?
Semaglutide is a medication for weight loss and the treatment of type 2 diabetes. By mimicking the hormone GLP-1, semaglutide triggers the natural response to food intake. This encourages weight loss by suppressing appetite, reducing the speed of digestion, and regulating blood sugar levels. Semaglutide works best as one component of a larger weight loss program, including diet and exercise.
How does Emsculpt body sculpting work?
Emsculpt eliminates fat from the body through the use of high-intensity focused electromagnetic energy (HIFEM). The electromagnetic energy stimulates muscle, forcing it to contract. This process leads to muscle growth and the burning of fat. Emsculpt is a great addition to a weight loss regime that includes regular diet and exercise. 
How does CoolSculpting work?
CoolSculpting is a body sculpting treatment that utilizes cryolipolysis, the destruction of fat cells by cold temperatures. The treatment uses suction to bring fat closer to the surface of the skin, where cold temperature is then applied. The cold freezes the affected fat cells and they exit the body naturally. CoolSculpting works best at dealing with stubborn pockets of fat that diet and exercise are failing to get rid of. It cannot get rid of large amounts of excess fat. 
References
Chao AM, Tronieri JS, Amaro A, Wadden TA. Semaglutide for the treatment of obesity. Trends in Cardiovascular Medicine. Published online December 2021. doi:https://doi.org/10.1016/j.tcm.2021.12.008
Sadick N, Luebberding S, Mai SV, Krueger N. Cryolipolysis for noninvasive body contouring: clinical efficacy and patient satisfaction. Clinical, Cosmetic and Investigational Dermatology. 2014;7:201. doi:https://doi.org/10.2147/ccid.s44371