AnteAGE
Consultations offered at our seven convenient locations in Brea, Costa Mesa, Glendora, Lancaster, Rancho Cucamonga, Whittier and West Hollywood
Restore your skin's health, on a cellular level.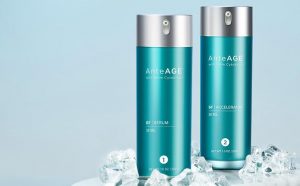 The AnteAGE Serum and Accelerator system promotes skin healing and healthy function to reduce fine lines, wrinkles, and redness. AnteAGE's products harness the restorative properties of somatic cells growth factors to improve the look and feel of the skin and restore a youthful glow.
What Are Somatic Cells?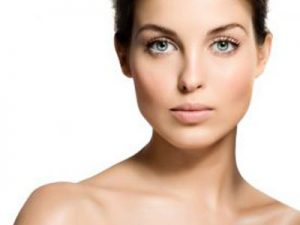 Somatic cells occur naturally in the body and play an important role in skin healing and cell regeneration. Adult Somatic cells can be located in the brain, skin, and bone marrow. Somatic cells have been used in the medical and athletic fields to improve outcomes for years.
AnteAGE products are created using lab-cultured somatic cells from healthy, ethically-sourced adult bone marrow. The somatic cells in AnteAGE system contain stem and growth factor cytokines that will replicate and revive healthier skin function.
Why Choose AnteAGE?
AnteAGE's rejuvenating skin care products are the result of well-tested research. AnteAGE's team of researchers, scientists, and physicians are committed to developing leading, evidence-based technologies. AnteAGE's products makes noticeable, impressive improvements that are based on science and your body's own natural processes. AnteAGE is distributed in seven countries!
Benefits of AnteAGE
Faster, better quality skin healing
Reduce fine lines and wrinkles
Improve skin sensitivity
Reduce redness
Add youthful volume
AnteAGE can accelerate healing after a cosmetic procedure, as well as support and extend the results of a cosmetic treatment. AnteAGE's daily skin care line will nourish your skin: you will see the difference!
AnteAGE Products
Somatic cell growth factors combine with 17 other active ingredients to promote youthful skin function in AnteAGE's scientifically-backed products.
AnteAGE Serum
A fast-absorbing serum that contains Stem Cytokines™, peptides, and antioxidants.
AnteAGE Accelerator
Moisturize, revitalize, and protect. This accelerator is rich in healing and anti-inflammatory properties. Stem Cytokines™, antioxidants, and research-backed components will nourish the skin and activate healthier skin cell function.
When combined, the Serum and Accelerator system regenerates the skin, adds youthful volume, and strengthens the skin for the long-term.
AnteAGE Cleanser
Safe for all skin types, this cleanser soothes the skin with botanicals while it nourishes with essential fatty acids. The cleanser will exfoliate old skin cells, detoxify, and cleanse the skin of pollutants.
Who is a Good Candidate for AnteAGE?
If you see the effects of aging on your skin, you are a good candidate for the benefits of AnteAGE. AnteAGE is an excellent option for men and women who would like to volumize and smooth their skin by restoring their skin's healthy function. If you are interested in preventing further aging down the line, AntAGE will improve your skin's ability to withstand sun, pollutants, and other environmental factors.
Improve your skin's health on a cellular level with AnteAGE. Contact us to learn more about the AnteAGE products we offer, including AnteAGE's Somatic Cell Facial.