Sylfirm X RP Microneedling West Hollywood
Consultations offered at our seven convenient locations in Brea, Costa Mesa, Glendora, Lancaster, Rancho Cucamonga, Whittier and West Hollywood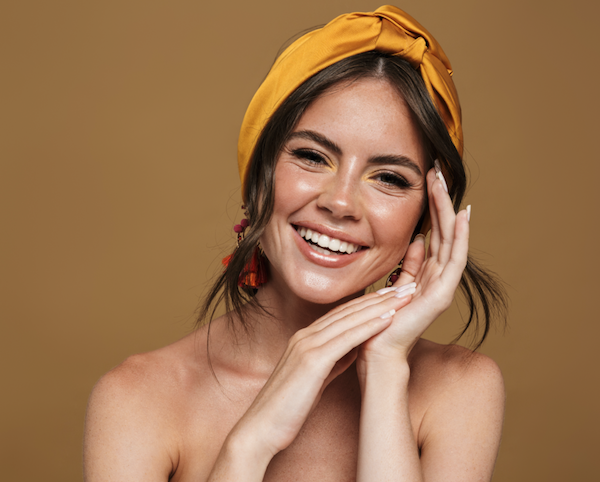 Sylfirm X Microneedling is a novel technology that targets and treats abnormal blood vessels as well as hyperpigmentation, melasma, rosacea, and other skin discoloration. By using this innovative cosmetic device, we can take your unique skin's condition and erase patches or blemishes, while bringing out your natural, beautiful glow. If you would like to see what Sylfirm X Microneedling can do for your appearance, schedule a personal consultation at our West Hollywood location. Here, we can answer any question you may have about this or any of our other incredible cosmetic procedures.
About Photoaging
Unlike other organs, the human skin is the only part of our body that undergoes photoaging, which leads to age-related pigmentary changes. With constant exposure to UV rays, our skin can appear more weathered and mature because UV radiation from the sun directly induces melanogenic activity, causing epidermal pigmentation to intensify.[1] This melanogenic activity causes our skin to change in texture and pigmentation. This pigmentation in our skin occurs as dotted, uneven brown spots called melasma, hyperpigmented and inflamed red spots called rosacea, or various stages of wrinkles or fine lines that crease our complexion. Treating this on our own can be very overwhelming. DIY solutions and over-the-counter products don't quite restore that youthful firmness and even skin tone to our face. But Sylfirm X Microneedling can.
Before and After Photos
"Radio-In" Microneedling
By using radio-frequency charged microneedles, Sylfirm X heats the depths of the dermis using this thermal energy, triggering your dermal fibroblast cells to elicit the production of collagen and elastin.[2] Collagen and elastin are crucial to keeping your skin's inner structure elastic and moisturized.[3] When these two components begin to diminish with age, your skin loses its ability to ward off the coming signs of aging – wrinkles, fine lines, and hyperpigmentation. But, by gently inserting delicately small, RF charged microneedles into your deep dermal layers, we can awaken those semi-dormant fibroblast cells. Once recharged and revitalized, those cells quickly go to work to repair the "micro-injuries" caused by the microneedling as well as restoring the area's youthful texture and tone. This RF energy has been shown to:[4]
Decrease the appearance of acne scars
Enhance skin softening
Significantly decrease pore size in skin
Diminish hyperpigmentation
Benefits
Quick treatments
Minimal discomfort
Minimally invasive
Minimal or no downtime
Quick and incredible results
Personal Consultation
During your consultation at our brand new West Hollywood location, we will with a physical examination and a brief new-patient intake interview. Here, we will discuss your desired aesthetic results. The better we understand your expectations and wishes, the better we can ensure the achievement of those goals. Your safety and satisfaction are paramount throughout this entire process, so please don't hesitate to ask questions about this or any of our other services.
Procedure
During your Sylfirm X Microneedling procedure, we will have you lay back comfortably. Then, we will address the target area(s) with a topical anesthetic before we begin. Once the anesthetic has taken effect, we will take the Sylfirm X device and gently apply the RF microneedles to the target area(s). As we methodically work over the areas of focus, we will ensure that you are comfortable and still feeling minimal to no discomfort. Once we have finished treating your area(s) of concern, you will be free to jump back into your day with no downtime holding you back.
Results
Depending on the condition(s) outlined in your treatment plan, we will most likely recommend multiple sessions to achieve your desired results. A few weeks after your final session you will see your skin has evened in tone and texture, and those wrinkles and fine lines have dramatically diminished from your complexion. Whatever scars or spots had scattered around your face's appearance are now disappeared or diminished. Now, you know your natural beauty is finally on full display.
Cost
The cost of your Sylfirm X Microneedling treatment will depend on how many sessions are required to achieve your desired results. We will discuss this personalized treatment plan during your consultation.
References
Elawar, A., & Dahan, S. (2018). Non-insulated Fractional Microneedle Radiofrequency Treatment with Smooth Motor Insertion for Reduction of Depressed Acne Scars, Pore Size, and Skin Texture Improvement: A Preliminary Study. The Journal of clinical and aesthetic dermatology, 11(8), 41–44. https://www.ncbi.nlm.nih.gov/pmc/articles/PMC6122511/
Ganjoo A. Aging skin. In: Venkataram M, ed. ACS(I) Textbook on Cutaneous and Aesthetic Surgery. 1st ed. New Delhi, India: Jaypee Brothers Medical Publishers; 2012:545-549.
Simmons, B. J., Griffith, R. D., Falto-Aizpurua, L. A., & Nouri, K. (2014). Use of radiofrequency in cosmetic dermatology: focus on nonablative treatment of acne scars. Clinical, cosmetic and investigational dermatology, 7, 335–339. https://doi.org/10.2147/CCID.S74411