Dermal Fillers & Injectables Whittier
Consultations offered at our seven convenient locations in Brea, Costa Mesa, Glendora, Lancaster, Rancho Cucamonga, Whittier and West Hollywood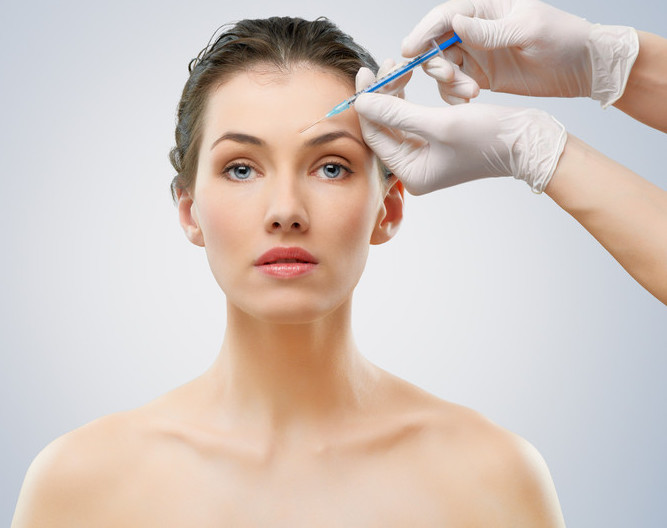 Dermal fillers and injectables are non-invasive medspa treatments to rejuvenate your skin without the worry that can come with major plastic surgery. We have a full line of these potent potions and spectacular serums available to our clients at Skin Perfect Medical Aesthetics in Whittier, California.
Nestled in the lovely nooks and crannies of Southeast Los Angeles, Whittier city is the gateway to good times. We love to provide safe and speedy solutions for people who want to look good on the go. Our comprehensive line of Dermal Fillers and Injectables will brighten your look and make you appear younger. 
Contact us to see which product is right for you. Call or text our Whittier office at (562) 278-3202 to speak with an aesthetic professional. We also offer Virtual Consultations so you can see what we're about from the secure comforts of home. 
Botox
Botox is our banner injectable. It is the most popular neuromodulator and it has a wide range of applications. If lines and wrinkles are bunching up at your forehead and around your eyes, Botox can help.[1] Botox mutes the extremes of your expressions by damping the most severe muscle contractions in your face. The result is a cool, serene appearance that is smooth and wrinkle-free! Botox can also prevent new wrinkles from forming.   
Dysport
Dysport is an up-and-coming injectable that is very similar to Botox. It is another neuromodulator that is ideal for erasing the "11" lines between the eyebrows. Dysport has a thinner, more liquid consistency than Botox, which makes it better suited to certain scenarios. Often, fewer units of Dysport will achieve the same results as a standard dose of Botox. 
Juvéderm
Dermal fillers plump and volumize sunken areas around the face. The Juvéderm family of hyaluronic acid (HA) filler products is gaining quite the reputation for smoothing out wrinkles and providing much-needed moisture to aging skin. Enquire with us and you'll see there's a specialized Juvéderm for each unique need.
Kybella
Kybella injections will dissolve pockets of fat on contact.[2] It's the easy, breezy non-noninvasive alternative to liposuction. If you have a double chin or sagging jowls, Kybella could be for you!   
PDO Thread Lift
Can your looks use a little lift? Our Polydioxanone (PDO) Thread Lift is a sweet solution for facial rejuvenation! The PDO threads are woven from a sugar-based fluid that is completely harmless to the body.[3] Don't rush out for a facelift until you have investigated the alternatives at Skin Perfect in Whittier, California.     
Radiesse
Radiesse contains calcium hydroxylapatite microspheres that encourage collagen production. Collagen provides the structural support for young skin but it is increasingly depleted as you get older. Radiesse will return your sagging skin to its youthful elasticity!   
Restylane
The Restylane family of HA fillers will volumize and moisturize your skin for up to a year.[4] We offer a specialized serum for an array of cosmetic concerns.  
Restylane Products and Treatments
Restylane – this filler will grant life and volume to aging skin
Restylane Silk – this thinner solution is ideal for more delicate areas at the lips, beside the eyes and around the mouth
Restylane Refyne – this serum undoes wrinkles at the mouth and chin from a lifetime of laughter
Restylane Defyne – deep wrinkles at the mouth and chin call for a definitive solution and this specially formulated treatment is just the injectable for the job!
Restylane Lyft – the thick consistency of this Restylane product make it the right choice for rejuvenating the hands and boosting other areas in need of robust structure   
Restylane Kysse – the Kysse formula will kiss away puffy pouches under the eyes
Sculptra
Sculptra is a long-lasting poly-L-lactic acid serum that will lift and volumize sagging skin for up to three years!
What Do Dermal Fillers and Injectables Cost in Southeast Los Angeles?
Skin Perfect's full line of injectables provide a wide range of solutions to a variety of skin issues. We'd like to help you pick the right potion for your unique cosmetic concern. Prices will vary because every patient's progress is completely unique. Whatever your issue, Skin Perfect is eager to help! Our reams of positive reviews are evidence of our effectiveness. Financing options are available to help put "Skin Perfection" within your reach. Our frequently updated specials page features exciting discounts and exclusive offers.  
Read our blog regularly to learn more about what Skin Perfect can do for you!
References