Happy Breast Cancer Awareness Month to all of our fighters, our survivors and our taken.
We will never understand this awful disease that has affected our world and so many people. Breast Cancer Awareness Month holds a special place in our hearts and we want to do our part in giving back this month.
When you purchase a mask from us here at Skin Perfect Medical we will donate half of our proceeds to Breast Cancer Awareness Foundation.
As this cancer continues to affect people's lives around the world we want to honor those who have been affected by this disease. This month we decided to choose one person to dedicate this blog too in honor of their fight and to share a little bit of their story.
WE WANT TO HONOR YOU!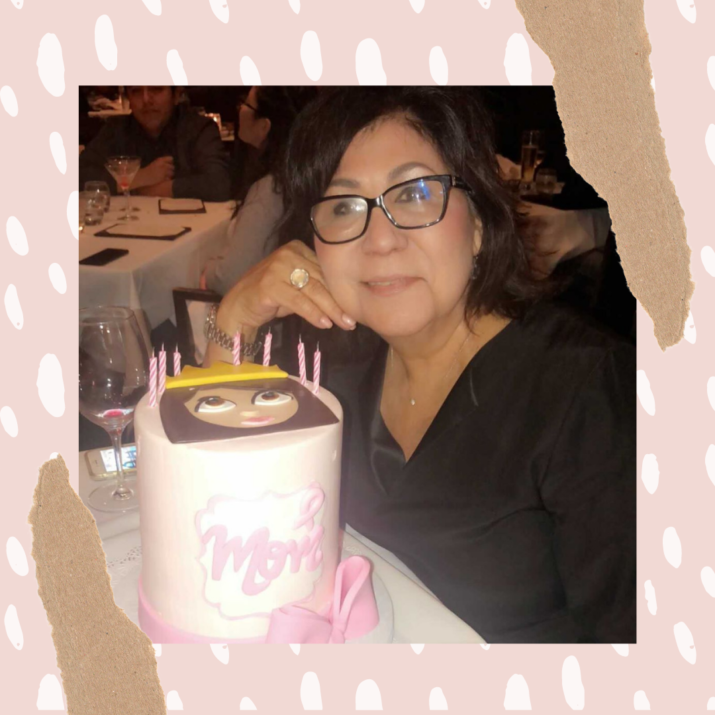 REBECCA RUIZ
We chose to dedicate this month's blog to our lovely Rebecca Ruiz. She has fought a heavy fight and has come out of it for the better! Rebecca has been a survivor for over 30 years now and is going strong, she is not only loved by her daughter and son but by The Skin Perfect Family.
In Rebecca's free time she loves to go to this little hole in the wall bar where she used to dance and listen to music with her husband who she and her family had lost a few years back. She still loves listening to music, shopping, playing cards and hopefully getting back to traveling the world. Rebecca also likes to watch her two grandchildren play baseball with her time off! Although Rebecca has retired that hasn't stopped her from being a hard worker!
When asking Rebecca's daughter about her mom being diagnosed she shared with us…
"I don't even know where to start..I was about 11 and I still remember her sitting down with my brother and I telling us she has cancer. That word no one wants to hear. I remember her letting me feel the lump..So weird how I still remember the way it felt and asking my mom will you be ok?
My mom being the strength of our family fought hard and came out of it like a champ! She has been cancer free for over 30 year. My mom has always been a hard worker and I think that's where I get that from. She has given and blessed me with some much and I hope I can do the same for my family."
-Nichole
(Rebecca's Daughter)
The Skin Perfect Medical family is honored to be able to dedicate this month's blog to you!