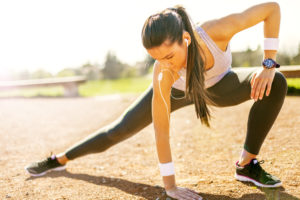 Maintaining a busy schedule and keeping your body healthy year-round can be a challenge! At Skin Perfect Medical Aesthetics in Whittier, we emphasize a balance of self care and healthy habits both in our own lives and in the lives of our patients. A dedication to fitness and lifelong health will help you look and feel your best for the long-term!
Over the years, we have explored the Whittier area in search of ways to stay fit and be our best selves. Whittier's health food scene has exploded in the last few years. Considering Whittier's eclectic list of local activities and beautiful natural sites, we have yet to run out of ways to stay active or places to eat good food!
We asked our staff to share their favorite Whittier wellness tips. If you are trying to stay fit and be well in the Whittier area, consider:
Hiking in Puente Hills
Puente Hills hiking trails will take you through chaparral and woodland terrain. You will be wow'd with a beautiful view at the top of each hill!
If you enjoy spending time outdoors and like to get in a good leg workout, the Puente Hills are for you! The Puente Hills stretch across eastern Los Angeles county and reach 1, 391 feet at Workman's Hill, the Hills' highest point. There are a range of trail levels, making the Puente Hills perfect for you, your family, and your pets. The Whittier Turnbull Canyon Hiking Trail is a doable loop through landscaped terrain. The Hellman Park Trail is just one of many trails with scenic views, including an amazing vista of downtown Los Angeles. If you are looking for wildlife and wildflowers, Sycamore Canyon Trail is a picturesque way to spend an hour and is located just north of Uptown Whittier.
Murphy Ranch Park is just minutes from Whittier and offers both relaxed and hill hiking. Trees will help keep you shaded as you enjoy the trail and view of DTLA. Dogs, kids, and adults all agree, Murphy Ranch Park is a hidden gem!
Make sure that any time you go outdoors, even for a few minutes, you practice safe sun habits. Protect your skin with a hat, sunglasses, and sunscreen. Don't forget to drink plenty of water and bring extra on your hike!
Healthy Whittier Dining Options
Your diet plays a major role in your health. The food you choose is directly reflected in your skin and body. Whether you are only in Whittier for the afternoon or have time to enjoy yourself, there are many food options that are both healthy and delicious!
Uptown Whittier, known for its eclectic, quality eats, is a must-see when in Whittier.
Below are some of our top recommendations for healthy meals in Uptown Whittier:
Toast
People drive from all over the area to check out Toast's menu.
Locally owned and operated, Toast offers balanced, tasty breakfast and lunch options. With pasture-raised eggs and preservative-free bread, you can feel good about what you order. If you are hungry, we recommend their Ranchero toast. Their Bacon Up toast takes avocado toast to another level! Toast's menu also recently expanded to offering salads and sandwiches in the evenings as well. Gluten-free + veggie options are available.
---
JDO Mediterranean
JDO Mediterranean offers fresh, delicious Middle Eastern food. Their protein-heavy menu offers keto-friendly options. If you need a quick, healthy lunch, JDO Mediterranean will fit your schedule and your budget. Chicken skewer with Baba Ghanouj, anyone?
---
Modern Shaman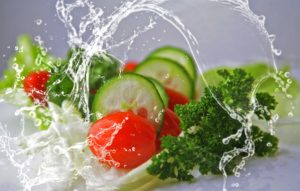 Modern Shaman emphasizes sustainability with their plant-based menu. The owner is a Whittier local who comes from generations of vegetarians and has spent extended periods of time learning the healing properties of earth-grown food from Andean shamans. We are big fans of their Chinese (It Isn't) Chicken Salad and their vegan menudo.
---
Veggie Y Que
Vegans rejoice! Veggie Y Que offers delicious vegan options, at a great price! If you love Mexican food and are having a hard time finding the right vegan taco for you, you have to try Veggie Y Que's vegan street tacos.
---
The Nixon Steakhouse
If you are looking for a business lunch or a well-crafted meal, we recommend The Nixon Steakhouse. Zagat describes them as "classic chophouse fare… with a Mexican twist." Their seasonal menu of unique flavors and high-quality meat are an excellent choice for any occasion.
---
Veggie's Delight Co.
It can be tough to find healthy go-to options. Thankfully, this is where Veggie's Delight Co. in Artesia can save the day! Veggie's Delight offers fresh veggie and vegan options, packaged and ready to go.
Fitness Classes in Whittier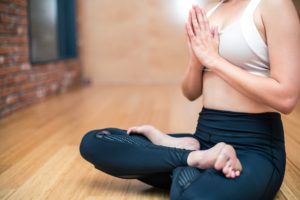 Doing the same thing week after week is no fun. We like to switch up our usual exercise routine by throwing in a fitness class at one of the many studios in the Whittier area. Balanced Energy Studios offers a range of pilates and yoga classes appropriate for all experience levels. If you are more dance-minded, One Body Studios provides a positive, professional space to take ballet and belly dance classes, as well as pilates and yoga.
CoolSculpting in Whittier
We all work hard to get fit, but our body does not always cooperate with us. If a healthy diet and active lifestyle have not burned off your fat in the way that you had hoped, don't give up on your fitness goals just yet! Instead, freeze away your fat.
Skin Perfect Medical Aesthetics offers CoolSculpting, a quick, non-invasive treatment that burns away fat to reveal the slim, healthy body contours underneath.
Subcutaneous fat frequently forms a soft, pudgy layer over the stomach, arms, thighs, or chin.
As we age, we become more likely to develop pockets of subcutaneous fat. Unfortunately, subcutaneous fat can show up almost anywhere on the body and is very resistant to diet and exercise. Having stubborn fat often deters people from wearing the clothes they want and can put a damper on their motivation to achieve their goal body. Thankfully, frustrating fat is not something you have to live with! CoolSculpting is a safe, targeted way to eliminate these pockets of fat and slim down the body, without discomfort or a single minute of downtime.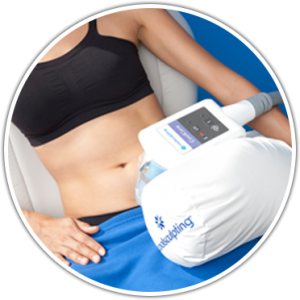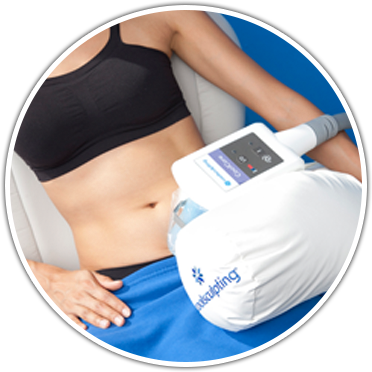 A CoolSculpting session applies cold temperatures to break down stubborn fat. The treatment is pain-free, non-invasive, and lasts less than 45 minutes. The CoolSculpting applicator sits on the skin and emits targeted, cold temperatures, while patients sit comfortably. Once CoolSculpting is complete, you are free to return to your day! Zero downtime is required. Your body will dispose of your broken down fat cells over the weeks following your procedure. The treated area becomes slimmer within six weeks and will continue to slim down for three months after CoolSculpting.
A single CoolSculpting session will reduce fat cells by up to 24%! Your results will improve with each future CoolSculpting session. Patients see a dramatic improvement in their body contours within three to six CoolSculpting sessions, spaced at least six weeks apart.
Skin Perfect Medical in Whittier is one of the Top CoolSculpting practices on the West Coast and in the top 1% of CoolSculpting practices in the nation! We have earned our Diamond Crystal status by consistently serving over 250 CoolSculpting patients a month. We have helped thousands of men and women get rid of their last pounds of fat for smooth, sculpted results.
CoolSculpting & Your Health
Studies show that people are more likely to lead an active, engaged life when they feel healthy and comfortable in their bodies. CoolSculpting has enabled thousands of men and women to get rid of their last pounds of fat to accomplish their desired fit physique. If we had a grain of sand for every time one of our CoolSculpting patients told us that their results made them more motivated to stay focused on their diet and take care of themselves, we'd have a giant sandcastle!
Once CoolSculpting eliminates fat, it is completely gone from the body!
Patients who maintain a healthy lifestyle following CoolSculpting enjoy their slim, smooth results for the long-term. The convenient treatment enables you to address your stubborn fat and get right back to your day.
CoolSculpting may sound too good to be true, but the results speak for themselves!
If CoolSculpting sounds right for you, seek your treatment from a CoolSculpting expert you trust.
Whittier is home to one of Skin Perfect Medical's six locations located across Los Angeles and Orange County.
Skin Perfect's Whittier location is located conveniently in Uptown Whittier, on the north end of Greenleaf Avenue. We custom-tailor our CoolSculpting sessions to the unique needs and goals of every patient. Our goal is to transform our patients' bodies and help them accomplish their dream physique. We will be happy to schedule an informative consultation with you to answer any questions you may have about CoolSculpting.
We are always looking for new and exciting advice from our Los Angeles and Orange County patients! If you have a healthy food or fitness option in the Whittier area you would like to recommend, we look forward to hearing from you.