Qwo Cellulite Treatment
Consultations offered at our seven convenient locations in Brea, Costa Mesa, Glendora, Lancaster, Rancho Cucamonga, Whittier and West Hollywood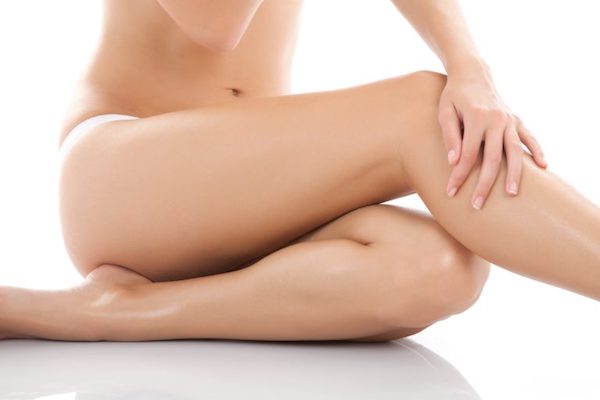 Qwo is a new, FDA-approved injectable treatment that is both a safe and simple way to treat "cottage cheese" thighs or "orange peel" bottom. In other words, say buh-bye to that pesky unwanted cellulite and usher in a new era for your body. We all want skin that we can show off but annoying cellulite may make it difficult to do so. You've tried hard by doing the right thing by eating right and exercising, but despite your best efforts, it's not reaping rewards. It's not your fault. There is something we can do to fix it. Qwo has been a game-changer because it is a simple injectable cellulite treatment that offers a dreamy, supple backside.
Beach living is a way of life in sunny southern California. At Skin Perfect Medical Aesthetics, we set up everybody to win so they can show off their inner and outer beauty. We offer the most advanced technologies in treatments all without the snooty attitude. Our offices are conveniently located all over in SoCal. Come see us for a consultation in Brea, Costa Mesa, Rancho Cucamonga, or Whitter, or call (844) 898-1080. Regain your life back and begin sauntering, strutting, and sashaying your life away.
Before and After Photos
About
Having cellulite is not fun—and it's not easy to get rid of either. The cause of this embarrassing condition has unknown origins but is likely the combination of your personal genetics, anatomy, and current lifestyle. Exercising alone or using topical creams is no match for this problem because the issue lies deep in the skin. As a result, any effective treatment should treat the condition at its core.
Qwo is a first of its kind as it is a minimally invasive treatment approved by the FDA to effectively smooth away uneven contours of cellulite. It contains enzymes called collagenases that target the structure under the skin. [1] Qwo works in three steps:
Targets fiber band beneath the skin
Redistributes fat cells
Stimulates collagen production
Before this, cellulite treatment required involved and invasive procedures. Qwo offers a viable alternative that does not require incisions and lengthy recovery times.
What Is Cellulite and Why Do I Have It?
Cellulite is fatty tissue underneath the skin that causes uneven contours in the skin.[2] These tissues and other connective tissues (fibrous septae) hold the skin together. The creviced skin happens when those bands of connective tissue under the skin pass through the layer of fat in between.[3] When the fat cells protrude a layer of skin, the appearance of cellulite happens.
What causes this is an object of debate since doctors and researchers still haven't agreed upon a unifying single answer as the main culprit. The most likely cause can be a variety of factors that work in tandem to create the unsightly skin condition known as cellulite. Now, while it can happen to people of all body shapes and sizes, excess fat can play a contributing role. When it builds up underneath the skin it creates tension between the collagen bands in the skin. Topical creams, lotions, and other hocus pocus magic promise results but usually do not deliver.
Benefits
Qwo offers much relief to patients going through this unwanted condition. Sadly, the current sea of treatments offers little to no visual results. More involved procedures like Cellulaze and Cellfina are effective but may be painful, costly, and require a somewhat lengthy recovery period. Qwo rewrites the entire process by minimizing the trauma made to the surrounding skin tissues and dissolves collagen lines that attach to the skin and muscle. No incision is made during a Qwo treatment because it is a simple injection. No anesthesia, aftercare, or recovery time is needed.
Candidates
Candidates wanting relief from dimpled skin around the buttocks and upper thighs are encouraged to get treatment. Sadly, women are more likely to experience cellulite than men. Despite this, those suffering can be of all genders and weight sizes. Eligible candidates are simply looking to improve the look of their legs. Qwo can do that for you.
Treatment is not approved for pregnant women, who plan to become pregnant, or are breastfeeding. [4] They are also not recommended to those who are allergic to collagenase. During your consultation with one of our medical aesthetics experts, your consultant will examine the area you'd like to address and inquire about your overall health to make sure this treatment is right for you.
Personal Consultation
Since 2004, Skin Perfect Medical Aesthetics has become the Southland's most prominent medical spa destination. Our patients come to know us as a lavish and relaxing provider of multiple facial treatments and anti-aging procedures at your service. We are experts who deliver the finest medical aesthetic solutions that are catered to you.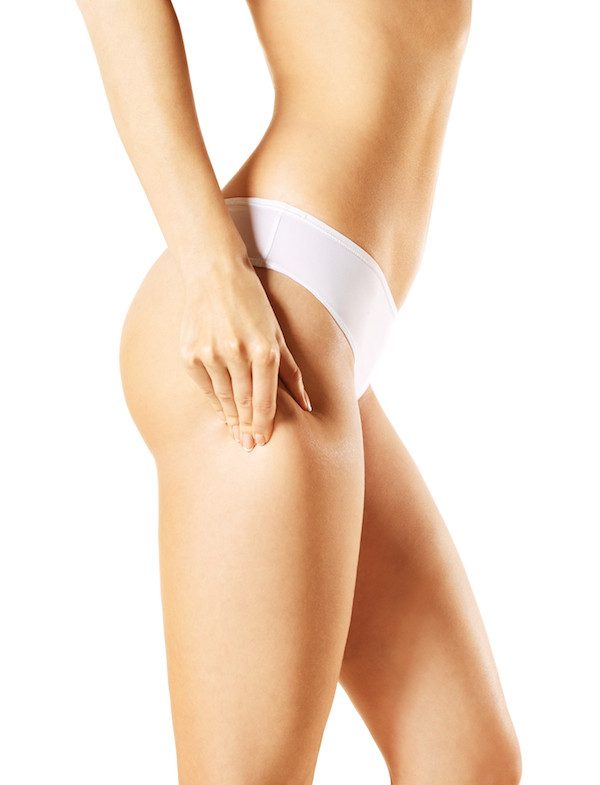 Our founding medical team Dr. Gideon Kwok D.O.; Erin Borini, MS PA-C; and Lori Robertson MSN, FNP-C are dedicated to enhancing the lives of their patrons. They have dedicated their lives to the medical field and are proud to serve your needs.
When you step into one of our offices in Brea, Costa Mesa, Rancho Cucamonga, or Whitter, you will be immediately cared for. During your initial consultation, we will inquire about your health and perform an examination. Once done, our medical staff will create a customized plan just for you to create silky, smooth skin. We also offer virtual consultations to fit your busy schedule.
For a list of services and to keep informed about skin treatment check out our blog. Also, mark your calendar as you may find our information events beneficial. You'll get to have an informal chat with us about different procedures beforehand.
Preparation
Qwo injections offer a simple solution to correct cellulite because they are non-invasive and easy to do. As such, there is no real need to prepare other than being aware of a few precautions. It is strongly advised that you refrain from certain medications and supplements in the first few weeks leading up to your first Qwo sessions. Let us know during your consultation if you are taking blood thinners as they may create problems with bruising.
Procedure
Optimal results can be realized with Qwo when you get three treatments spaced three weeks apart.[5] At each of your sessions, one of our caring team members will mark the bumps and dimples with reference lines. This helps them target areas in the thighs or buttocks area more effectively.
Qwo is a quick procedure that only lasts 10 minutes and doesn't require the need for anesthesia. It may be brief, but it is effective in treating cellulite. Up to 12-24 cellulite dimples can be treated in one single session. [6]
Recovery
Your recovery will be effortless because Qwo injectable cellulite treatments are minimally invasive. you won't have to endure any downtime during your easy, effortless recovery. The skin will be tender but this is only temporary and will subside as time goes by. Your skin texture will gradually improve days after the session. There will be slight bruising while you recover. They will diminish as time marches on and will be less significant after subsequent sessions.
Results
For the best results, Qwo treatments are usually scheduled in a sequence of three sessions which are spaced about three weeks apart. This is because the enzymes in the formula work gradually, so you may not see results right away. After about six weeks, your treatment will draw to a close, and final results should come to light. It may be a slow process but the results can last at least a year. Some patients may see permanent results because the collagen cords won't return in the same way.
Cost
Our collection of cellulite reduction works wonders for many people at Skin Perfect Medical Aesthetics in Southern California. All treatments are customized to fit your needs, which will impact the cost. During your consultation, we will walk you through every step of the process. Get to know our exclusive deals so you can find the best price for the highest quality care.
FAQ
Are the results from Qwo permanent?
The FDA agrees that Qwo's results can last a year or longer. In some instances, Qwo could be a permanent solution to cellulite.
References