CoolSculpting Lancaster, California
Consultations offered at our seven convenient locations in Brea, Costa Mesa, Glendora, Lancaster, Rancho Cucamonga, Whittier and West Hollywood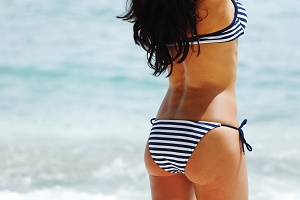 CoolSculpting in Lancaster is a convenient, comprehensive approach to fat reduction. If you struggle with excess bulk along the flanks, abdomen, thighs, or other "problem" areas, consider a visit to Skin Perfect Medical Aesthetics.
Perfectly positioned to meet the cosmetic needs of Palmdale, Hesperia, Santa Clarita, and Victorville, our Lancaster, California team is eager to meet you. Contact us online, call or text (661) 382-3311 to schedule an appointment. The slimmer new you awaits!
About CoolSculpting
CoolSculpting is the brand name for a process called cryolipolysis.[1] Different types of cells freeze at varying temperatures. For instance, fat cells freeze more easily than muscle or skin. Cryolipolysis leverages this fact by targeting unwanted fat cells while leaving the surrounding soft tissue unharmed.
Once the fat cells are frozen, your body regards them as waste material. You will naturally and gradually flush them from your system along with other toxins. CoolSculpting is incredibly effective, reducing the size of a given fat deposit by approximately 23% in just one session.[2]
Before and After Photos
CoolSculpting Benefits
Non-surgical and non-invasive
No anesthesia required, no downtime necessary
Works with your body's lymphatic system to flush away fat
Versatile enough to apply to various parts of the body
To experience the benefits of CoolSculpting at our Lancaster location, contact Skin Perfect Medical Aesthetics.
Eligible Candidates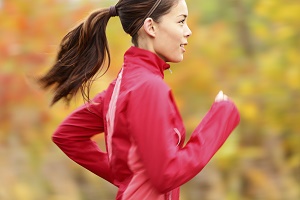 Lancaster residents and visitors who wish to shrink certain fat stores may be ideal candidates for CoolSculpting. Recipients should be at or near their goal weight because CoolSculpting is not intended to be a weight loss solution. Rather, it is a body contouring opportunity.
Please inform your Skin Perfect team if you have any lymphatic disorders. Your body may not be equipped to process the frozen fat cells that result from a CoolSculpting session. Your doctor will determine your eligibility for the procedure after a thorough consultation.
Private Consultation in Lancaster
A meeting with our Lancaster medical professionals is a rendezvous with possibilities. Whether you consult with Jeremy Romaine, PA-C or Nadine Gonzalez, LVN, you are under the care of a dedicated, knowledgeable practitioner.
You will be invited to ask as many questions as you desire so that pretty soon, you'll ALSO be an expert on CoolSculpting.
We believe that an informed patient is a healthy patient. In our continued effort to provide top-shelf communication to our Lancaster friends and neighbors, we regularly update our blog. Feel free to read through our posts and bring any questions that may arise with you to your Skin Perfect appointment.
Preparation and Procedure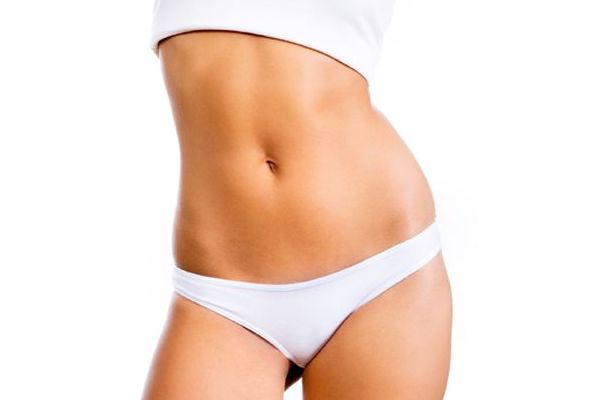 During your consultation, you will receive detailed instructions to prepare you for the CoolSculpting process. In general, it is advisable to wear loose clothing on the day of your procedure.
You will be invited to relax in your own private room as the CoolSculpting procedure begins. A medical professional will secure the applicator gently yet firmly to the target area(s). You will feel a slight tug at the point of contact, followed by a numbing sensation. After 30-45 minutes, your session will be over. It's that easy – pretty cool, right?
Remarkable Results
Southern California is renowned for its beautiful scenery and carefree lifestyles. To make the most of your Golden State experience, consider a CoolSculpting session here at Skin Perfect Medical Aesthetics in Lancaster. Our ravishing reviews speak for themselves. Call or text (661) 382-3311 to join the ranks of our happy, healthy clientele. 
FAQ
How much does CoolSculpting cost in Lancaster, California?
The price of CoolSculpting depends on the treatment area and the number of sessions required to achieve your goals. Skin Perfect provides a transparent cost breakdown as part of your comprehensive consultation. You should also check our Lancaster promotions page to take advantage of seasonal specials and beautiful discounts!
References
Avram, M. M., & Harry, R. S. (2009). Cryolipolysis™ for subcutaneous fat layer reduction. Lasers in Surgery and Medicine: The Official Journal of the American Society for Laser Medicine and Surgery. 41 (10) 703-708. https://doi.org/10.1002/lsm.20864
Dierickx, C. C., Mazer, J. M., Sand, M., Koenig, S., & Arigon, V. (2013). Safety, tolerance, and patient satisfaction with noninvasive cryolipolysis. Dermatologic Surgery. 39 (8) 1209-1216. https://doi.org/10.1111/dsu.12238