Hydrafacial Brea
Consultations offered at our seven convenient locations in Brea, Costa Mesa, Glendora, Lancaster, Rancho Cucamonga, Whittier and West Hollywood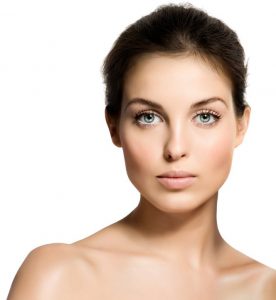 Hydrafacial balances gentle yet effective skin resurfacing with the soothing nourishment your skin craves. As a result, patients will see smooth, glowing skin without the aid of make-up or skin care products that only deliver empty promises. So take the next step and book the future of skin resurfacing treatments, now available in Brea, CA!
Unfortunately, most old-school resurfacing treatments leave your skin red and swollen for the first days of your recovery, if not longer; this is not ideal for people with busy work lives and is a frustrating concern for those with delicate skin. Hydrafacial offers a 30-minute solution, and you can walk outside and face the world with glowing skin immediately after.
If you are struggling to improve your dull, clogged, or discolored skin, call or text our Brea Skin Perfect Medical Aesthetics office today to learn more about a Hydrafacial! We have helped patients live their most beautiful lives for nearly twenty years and can help you, too. Call or text us at (714) 278-3501 to schedule a consultation, or fill out this form.
We are conveniently located across from the Brea Mall, where you can shop or have lunch after your appointment and show off your stunning skin while you're at it!
Don't forget to follow our blog for all the newest innovations for your best face and body ever.
What is a Hydrafacial?
Thanks to the cutting-edge four-part treatment of a Hydrafacial, patients can thoroughly cleanse and refresh their skin without any discomfort or unsightly after-effects. Your skin renewal results will be immediate.
Consider the remarkable results achievable with a Hydrafacial! Compared to other facial experiences, a Hydrafacial is:
Relaxing
Other facials can involve stinging or pain with extractions. Hydrafacial uses fluid and swirling vortex technology to perform extractions gently. The fluids continue to circulate as they hydrate the skin keeping patients comfortable throughout the procedure.
Safe
Because Hydrafacial accomplishes what is considered "hydro-dermabrasion" and administers salicylic acid in a controlled application, the skin is soothed. Therefore, even sensitive skin will not react negatively to the exfoliation.
Without Irritation
Traditional facials can leave tell-tale signs of redness where extractions were made to unclog pores. A Hydrafacial removes impurities from the pores not by force but with a vortex of fluid, which gently but effectively gets deep into the pores to cleanse the skin.
Instant
Because you will not have an adverse reaction, and your skin is hydrated the entire treatment, you will walk out of your appointment with glowing skin that you are ready to share; this makes it the perfect choice for someone with a busy schedule or an important upcoming event.
For All Skin
Hydrafacial can benefit patients of any age who want clearer, healthier, glowing skin.
Long-Lasting
Unlike other facials, which can only demonstrate noticeable results for a few days, a Hydrafacial will produce glowing results that will last longer. Patients who receive a Hydrafacial monthly see long-term improvement in their skin.
What are the Benefits of a Hydrafacial?
A Hydrafacial can address many common skin concerns and issues that prevent you from putting your best face forward. In as little as thirty minutes, your skin will look smooth and radiant from the optimal hydrating and resurfacing treatment of the future.
Hydrafacial can:
Even out your skin tone.
Reduce the appearance of hyperpigmentation and sun damage.
Clean your pores of impurities, such as blackheads and whiteheads.
Extract without causing redness and irritation.
Tighten enlarged pores.
Improve moderate cases of acne; this is an excellent option for patients prone to oily skin.
Rehydrate dry skin.
Smooth fine lines and wrinkles.
Your profoundly nourished skin will be plumper, healthier, and dewy-looking. Hydrafacial can also restore strength and support the treated area, filling in the wrinkles that dehydrated skin can cause. [1]
Ideal Candidates for Hydrafacial in Brea
Are you a resident of Brea looking to supremely nourish and rejuvenate the skin of your face? Then you are our ideal candidate for treatment! Thanks to the safe yet effective technology behind the Hydrafacial system, this is an excellent skin rejuvenation option for patients of all skin tones and skin sensitivy levels.
Hydrafacial can treat:
Clogged Pores
Acne
Oily Skin
Fine Lines & Wrinkles
Lax Skin
Large Pores
Dull & Dry Skin
Brown Spots & Sun Damage
Do you have a special event coming up? With Hydrafacial, your results are instant, with zero redness and no downtime. So come in before your wedding or reunion and get out there glowing!
Hydrafacial is customizable, so your doctor can tailor the nutrients to your skin care needs.To learn more about what a Hydrafacial can do for your dull, congested, or aged skin, schedule a consultation at our Brea Skin Perfect office today! Willing to travel to Brea for treatment? We'd love to treat you before you take a stroll through the quaint downtown area.
Personal Consultation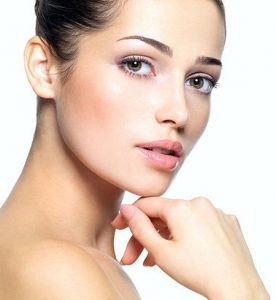 While everyone is a candidate for Hydrafacial, a consultation at Skin Perfect is an excellent opportunity to answer any questions about your skin care options. We will want a clear idea of your desired results, so do not be shy to share any concerns or skin goals you have.
After discussing your medical history, medication use, and current lifestyle, we will examine your skin. If a Hydrafacial is the right skin renewing option for you, you will get a personally-tailored Hydrafacial treatment plan. Some patients can even receive their Hydrafacial the same day as their consultation.
Do you wish you had glowing, smooth skin? Call or text our friendly Skin Perfect staff to schedule your complimentary consultation for a Hydrafacial today! In Brea, CA, we see patients Tuesday through Friday 10 am to 5 pm. Call or text (714) 278-3501 to find out more.
The Hydrafacial Procedure
When you undergo a Hydrafacial, you receive the benefits of multiple facial treatments at once with no adverse side effects! Even though the system is significantly improving your skin, the unique technology utilized by the Hydrafacial system will ensure you are comfortable and relaxed throughout your session.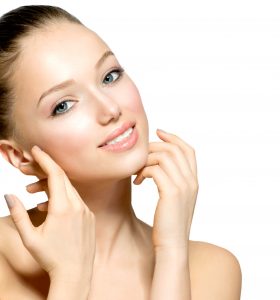 Do you only have an hour for treatment? No problem! Come for a 30-minute session on your lunch hour and still have time to grab a bite to eat, or stop into the Sephora at the Brea Mall (directly across from our offices) for some vital SPF 30+ protective sunscreen – it's essential!
After your Hydrafacial, your skin will show only smooth, radiant results without giving any sign that you recently underwent a major resurfacing treatment. Does it sound too good to be true? Experience the very real, incredible results for yourself!
The Four Step Process
The Hydrafacial system accomplishes amazing resurfacing results in four simple steps:
Cleanse: Safely and effectively wash away topical impurities and dead skin while encouraging deeper pollutants to the surface to be whisked away. The process is relaxing, both for you and your skin!
Acid Peel: While most acid peels can create discomfort, tingling, and redness, the Hydrafacial system administers the peel in a far more tolerable and hydrating way than the average peel. The system's glycolic and salicylic acids safely exfoliate your skin without irritation or downtime. [2][3]
Extract Without Redness! A Hydrafacial applies vortex technology, a uniquely designed vacuum system for pulling deep impurities from the skin; there is pinching like in a typical facial. As a result, the skin will not be irritated, and there will be no tell-tale redness to signal you recently received a facial. The skin will also be consistently moisturized during this step, which helps to keep it soothed and plumped.
Nourish and Hydrate: The system will drenche your skin in antioxidants and peptides that can be customized to meet your skin's unique needs and achieve your best glow.
LED-Light Therapy
Some patients may wish to incorporate LED-Light Therapy into their Hydrafacial. LED (light-emitting diodes) treatment further improves the appearance of discolorations and acne scars and stimulates collagen production within your dermis. [4] The additional collagen production creates volume in your skin and promotes healing. In addition, the volume will fill and erase fine lines and wrinkles so that your skin will be better able to withstand harmful elements as you go out into the world.
Hydrafacial Recovery in Brea, CA
Hydrafacial requires zero downtime! Due to the gentle exfoliation, liquid-led extraction of impurities, and thorough hydration, your skin will be nourished and smooth. Unlike many other skin rejuvenation treatments, the facial produces no red marks or swelling. You can walk right out of a Hydrafacial and into an important event or meeting, looking your best!
What are the Results of Hydrafacial?
The results of a Hydrafacial are impressive because:
Your dull skin will be gone
Your skin tone will be smooth
Your pores will be minimized
Your confidence will skyrocket!
Now free of impurities and clogged pores, your face and neck will exhibit radiant health. Because the system safely resurfaces your skin, it will then be better able to absorb the hydrating, nourishing components of your individualized serums. In addition, the increased hydration in your skin will improve your skin's volume and laxity, smoothing away the dry, loose skin that can produce fine lines and wrinkles.
What is the Cost of Hydrafacial in Brea, CA?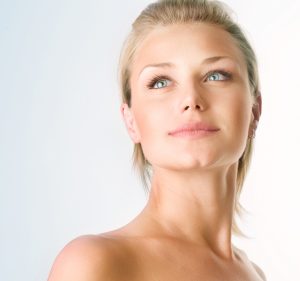 The price of your Hydrafacial will depend on the customized elements of your treatment. After your consultation, you will receive a cost breakdown for your individualized Hydrafacial plan. Most recipients of Hydrafacial, after they see their immediate, radiant results, decide their monthly visit is worth the complete skin renewal that the treatment achieves.
If you have not been satisfied with the results of other facials in the past and wish you had smoother, healthier, and clearer skin, call or text our Brea Skin Perfect office today to schedule your informative consultation. In Brea and the greater California areas, patients can call or text (714) 278-3501 or email us at [email protected] to schedule a consultation.
FAQ
What does a Hydrafacial treatment feel like?
Patients report no pain or discomfort during or after Hydrafacial treatment. It's a non-invasive, gentle way to cleanse the skin using the latest technology.
How long do Hydrafacial results last?
Your results will last a month or more, but we recommend a regimen of monthly maintenance treatments to keep your skin looking incredible all year long!
References