Hollywood Spectra Peel in Brea, California
Consultations offered at our seven convenient locations in Brea, Costa Mesa, Glendora, Lancaster, Rancho Cucamonga, Whittier and West Hollywood
Hollywood Spectra Peel is a laser resurfacing tool that addresses age spots and brightens your complexion. If you want the most versatile laser treatment available, contact our team in Brea, California to schedule an appointment. To reach us via phone, please call or text (714) 278-3501.
About Laser Resurfacing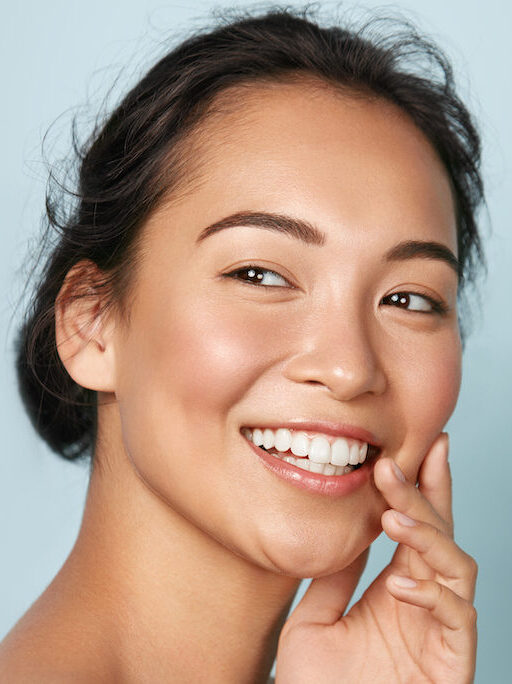 Hollywood Spectra is a tale of two laser treatments. On the one hand, it is the first short-pulse device to earn FDA clearance for use on melasma.[1] Melasma is a pigmentation condition that appears as splotches on the complexion, and it often affects pregnant women due to their hormonal changes. This makes Hollywood Spectra an amazingly safe and delicate system. On the other hand, the Spectra laser can be focused to delve deep enough to remove tattoo ink.[2] The unique blend of power and precision is the legacy of Hollywood Spectra.
Benefits of Spectra
Exfoliates your skin as it targets blemishes
Stimulates collagen production for long-lasting rewards
Addresses photoaging (damage from sun exposure)
Smooths skin and reduces rough texture
Eligible Candidates
If you want a brighter complexion or an even skin tone, Hollywood Spectra is your ticket to stardom! The professionals at Skin Perfect Medical Aesthetics in Brea are expertly trained on the variability and versatility of this innovative laser resurfacing technology. To determine your eligibility for Hollywood Spectra treatment, schedule an appointment at your earliest convenience. 
Private Consultation in Brea, CA
During your consultation with a Skin Perfect practitioner, you will be encouraged to ask as many questions as you can about skin resurfacing. Your doctor will assess your skin tone and strategize the best solution to your complexion issues. If Hollywood Spectra is the optimal approach for your rejuvenation, you may proceed with the laser resurfacing process. However, if another method would be more beneficial, a Skin Perfect representative will explain your range of options.
To familiarize yourself with the most advanced cosmetic techniques in Southern California, please visit our blog. If anything piques your interest, feel free to mention it during your consultation at our Brea location. 
Preparation
You will receive detailed directions to prepare you for laser resurfacing during your consultation. In general, you should quit smoking and stop taking certain blood-thinning medications in the three weeks leading up to your Spectra session.
Hollywood Spectra Procedure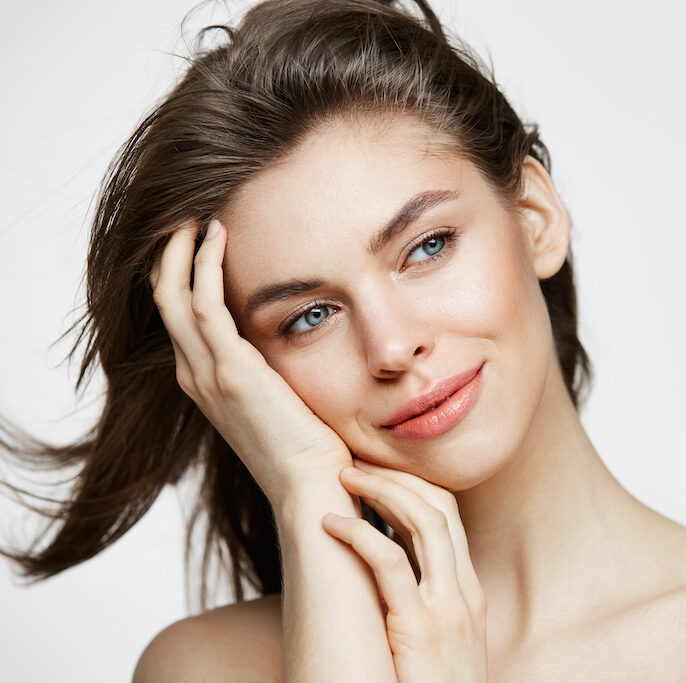 Due to its spectacular variability, your laser resurfacing experience with Spectra will be tailored to your unique goals. One of the most popular applications of this magnificent device is the Hollywood Laser Peel.
Your Skin Perfect clinician will apply a carbon lotion to your skin before gently heating the solution with the Spectra laser. This creates an exfoliating effect that escalates in the next phase of the Hollywood Laser Peel. The Spectra laser methodically removes the carbon lotion, revealing a "red carpet" complexion beneath.
The typical duration of a Spectra session is 20-30 minutes, but cases vary according to the size of the treatment area and the depth of the condition being treated.
Healthy Recovery
There is little to no downtime associated with the Hollywood Peel described above. If you undergo a more comprehensive procedure, however, you may experience redness and peeling for 4-6 days. The aftercare for your specific laser resurfacing procedure depends on the nature of your enhancement. Please contact Skin Perfect in Brea to learn more about Hollywood Spectra Peel.
Remarkable Results
For brighter skin and smoother texture, give your skin the star treatment with Hollywood Spectra Peel. To get a preview of how fabulous you will look and feel, please click over to our reviews page. Your kind words are music to our ears!
FAQ
How much does Hollywood Spectra Peel treatment cost in Brea, California?
The cost of a Hollywood Spectra Peel session depends on the extent of your treatment. Skin Perfect will provide transparent pricing as part of your comprehensive consultation. Until then, feel free to peruse our financing options or call or text (714) 278-3501 to discuss Hollywood Spectra Peel.