CoolSculpting in Brea, California
Consultations offered at our seven convenient locations in Brea, Costa Mesa, Glendora, Lancaster, Rancho Cucamonga, Whittier and West Hollywood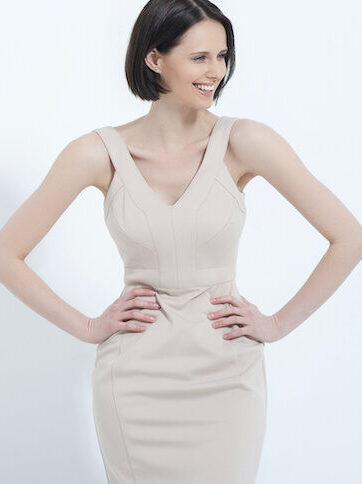 CoolSculpting is a safe, effective method of eliminating unwanted fat from your "problem" areas. When diet and exercise fail to produce the slimming, trimming results you desire, consider a visit to Skin Perfect in Brea, California.
Our attentive, knowledgeable staff has mastered the art and science of CoolSculpting. A session lasts less than an hour, but the rewards can endure for years to come. Schedule a consultation with our Brea medical team and learn how CoolSculpting can chill away your unwanted bulk for good. 
About CoolSculpting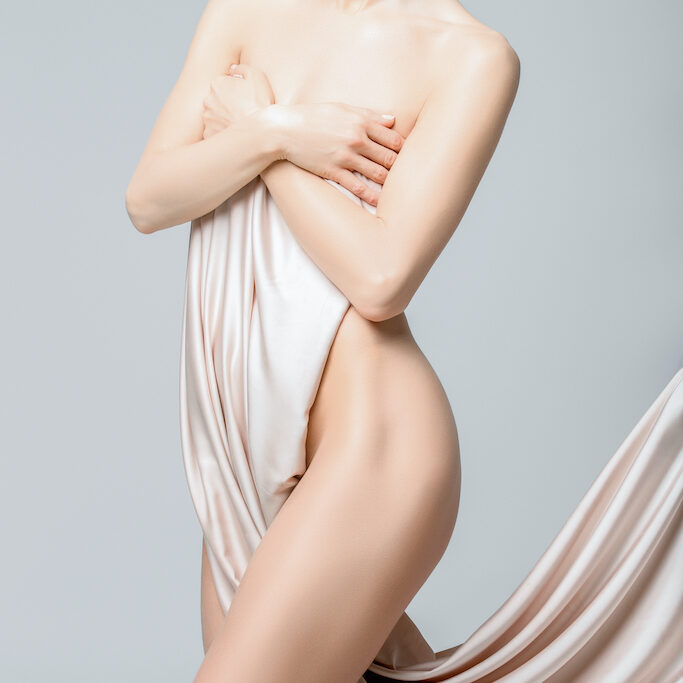 The human body is as smart as it is strong. Every day, it breaks down food, burns calories, and processes waste. CoolSculpting harnesses the power of our own biological functions to eliminate fat gently and gradually. By freezing unwanted fat cells, the CoolSculpting device effectively turns it into waste material. The body recognizes it as such and flushes it away through the lymphatic system. This process is known as cryolipolysis. [1, 2]
Your body is ready to break down excess fat, it just needs a helping hand. The experts at Skin Perfect in Brea can focus CoolSculpting energy on the areas of your body that dissatisfy you most. Controlled bursts of cold temperature will contour your thighs, flatten your belly, or slim away unsightly upper arm flab. Call or text (714) 278-3501 to connect with a Skin Perfect aesthetic professional. 
Benefits of Body Contouring in Brea
Transforms thighs and buttocks from bulky to beautiful
Streamlines the upper arms, eliminating "bat wings"
Enhances the belly, revealing six-pack abs and/or an hourglass figure
Empowers you to target your "problem areas"
Shapes the physique of your dreams
Eligible Candidates
If you are a healthy individual residing in or visiting the Brea, California area, then you may be the perfect candidate for CoolSculpting. Eligible clients have realistic expectations for their contouring journey. CoolSculpting is not intended as a weight loss solution, but rather an opportunity to target and eliminate finite pockets of fat.
Please tell your Skin Perfect representative if you have a lymphatic disorder, as this may prevent you from receiving CoolSculpting treatments. We can assess your candidacy for cryolipolysis during your comprehensive consultation in Brea, California. 
Private Consultation in Orange County
Great improvements require open communication. You can't expect to achieve your ideal contours without discussing your goals first. The staff at Skin Perfect Brea is here to listen. In a continued effort to provide world-class communication with our clientele, we regularly update our blog. Feel free to peruse our posts and bring any questions that may arise to your consultation in beautiful Brea. 
Preparation and Procedure
The CoolSculpting procedure is so straightforward, you may be ready for your first session immediately following your consultation. The staff at our Brea clinic will make you comfortable in your own private treatment room.
To begin the process, we gently affix the CoolSculpting applicators to your skin. You may feel a slight tugging sensation as the pads cradle your target area, but this should not cause much discomfort. You will be encouraged to relax and read a book, watch TV, or surf your smart device. The CoolSculpting technology goes to work bringing your ideal shape to life.
As soon as you leave our Brea office, you'll be ready to hike in nearby Carbon Canyon Park. CoolSculpting is just that quick and easy!
Amazing Results
We take great pride in delivering 5-star service to Brea and its surrounding communities of Yorba Linda, Fullerton, La Habra and beyond. CoolSculpting can freeze away fat to keep you looking hot in the SoCal sun. It may take 2-3 months for the full effects of your treatment to emerge, but the Skin Perfect staff can advise you on the best ways to maximize your results. To get a glimpse of your future satisfaction, check out our cool reviews.
FAQ
How much does CoolSculpting cost in Brea, California?
The cost of CoolSculpting depends on how many sessions you request and which treatment area(s) you want addressed. Skin Perfect provides wonderful financing options to help you manage the payment process. To learn more about the specific pricing of the CoolSculpting strategy that's right for you, please contact our Brea office. 
References
Nelson, A. A., Wasserman, D., & Avram, M. M. (2009). Cryolipolysis for reduction of excess adipose tissue. Seminars in Cutaneous Medicine and Surgery. 28 (4) 244-249. DOI: https://doi.org/10.1016/j.sder.2009.11.004
Avram, M. M., & Harry, R. S. (2009). Cryolipolysis™ for subcutaneous fat layer reduction. Lasers in Surgery and Medicine: The Official Journal of the American Society for Laser Medicine and Surgery. 41 (10) 703-708. https://doi.org/10.1002/lsm.20864