CoolSculpting Whittier
Consultations offered at our seven convenient locations in Brea, Costa Mesa, Glendora, Lancaster, Rancho Cucamonga, Whittier and West Hollywood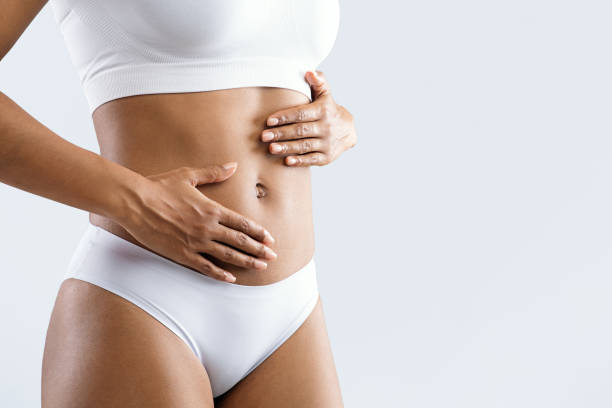 CoolSculpting is a minimally invasive body contouring procedure designed to help you sculpt your ideal physique and emphasize your muscle tone.
Have you tried dieting and exercise but still found stubborn pockets of fat that simply won't respond to all your efforts? Don't despair, we have a solution for you. CoolSculpting is a targeted fat reduction procedure intended to address those bulges that resist even the strictest diets and diligent exercise.
Skin Perfect Whittier proudly offers CoolSculpting treatments to our patients. If you're curious about how CoolSculpting can help you sculpt away the fat and reveal your hard-earned muscle tone, contact Skin Perfect today. You can book a consultation online, call or text our Whittier location at (562) 278-3202.
Before and After Photos
About CoolSculpting in Whittier
CoolSculpting is based on a process called cryolipolysis. Cryolipolysis, also called "fat freezing" is a process where fat (adipose) cells are frozen. The frozen cells enter a sequence of eradication that destroys the affected fat cells but leaves the surrounding tissue undamaged. Cryolipolysis ultimately derives from a unique discovery from the 1970s when two physicians found that infants sucking on popsicles resulted in the disintegration of some fat cells.[1] The researchers concluded that lipid-rich fat cells were more susceptible to the cold than surrounding water-rich cells. This discovery eventually led to the pioneering development of CoolSculpting treatments.
Benefits
Safe process for eliminating stubborn fat deposits
Easy recovery and no downtime
Quick and comfortable procedure
Gradual results that emerge over 8-12 weeks and last as long as your healthy lifestyle endures
Ability to treat multiple areas
Candidates
Candidates for CoolSculpting are anyone that has a persistent bulge that doesn't respond to diet and exercise. In short, most of us can benefit from CoolSculpting. If you have any medical conditions that relate to cold sensitivity, you might not qualify for CoolSculpting. Make sure to mention any cold-sensitive conditions during your consultation.
Treatment Areas for CoolSculpting Include:
Double chin
Chest
Upper arms
Bra area in women
Flanks/love handles
Abdomen
Outer and inner thighs
Above the knees
Buttocks
Lower back
Your Consultation with Skin Perfect
When you come in for a consultation you will meet with Stephanie Sharma, a Fellow of the American Academy of Physician Assistants. During your consultation, we will perform a thorough assessment of your medical history to ensure that you have no allergies or cold-sensitivity. We will also review your aesthetic goals and expectations. Once you are deemed a qualified candidate, we will go over the procedure and provide more details on what to expect.
If you're ready to put your stubborn fat in the freezer, give Skin Perfect a call or text (562) 278-3202. You can also book a consultation online.
Preparation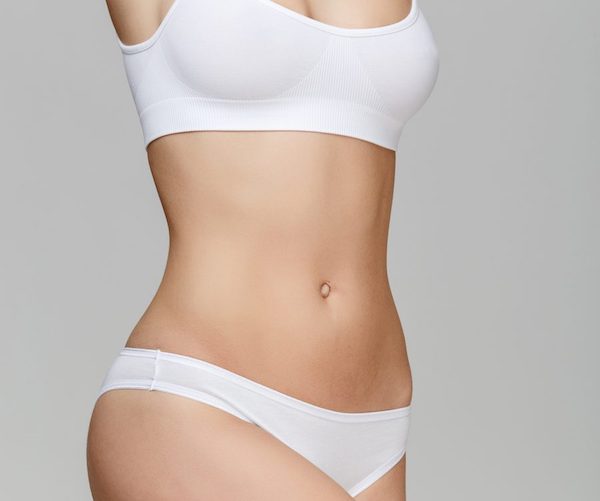 CoolSculpting requires little in the way of special preparation. Most important is ensuring you are already at a stable body weight before the procedure. Don't try crash dieting in the weeks before CoolSculpting as that could jeopardize your results. We advise you to bring a book to read or a tablet to watch something. Otherwise, just follow any individualized instructions we provide during your consultation and enjoy your results!
Procedure
CoolSculpting is a simple procedure. When you arrive at our office, our staff will help you get comfortable. A gel will be applied to the treatment area. Your clinician will then attach the applicators. Sit back and relax while the CoolSculpting applicator does its job.
Recovery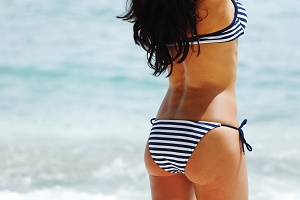 Recovery is quite simple as well. You can resume your daily activities immediately following the procedure. You might experience some minor swelling or discomfort like you would from an intense workout, but that's about it.
Results
Your results will take shape between 3 weeks and 3 months after your procedure. CoolSculpting results in up to a 25% reduction in fat in the targeted area from one treatment session.[2] Some patients opt for more than one visit. If you think you want more than one session, mention that during your consultation.
How Much Does CoolSculpting Cost in Whittier?
CoolSculpting costs depend on what area you want to treat and the size of the treatment area. During your consultation, Skin Perfect will provide you with clear and transparent pricing.
FAQ
Will fat cells return after CoolSculpting?
The number of your fat cells are set during adolescence. These fat cells are relatively stable and won't fluctuate much during your entire life. The frozen fat cells that CoolSculpting eliminates will not return. 
Does CoolSculpting work for losing weight?
CoolSculpting is not a weight-loss procedure. It's designed for targeted fat reduction, not reducing weight by a significant amount. If you are looking for a treatment for obesity, we can make alternate recommendations. CoolSculpting should be postponed until after you've lost the weight and feel ready to recontour your body.
References
Ingargiola, M. J., Motakef, S., Chung, M. T., Vasconez, H. C., & Sasaki, G. H. (2015). Cryolipolysis for fat reduction and body contouring: safety and efficacy of current treatment paradigms. Plastic and reconstructive surgery, 135(6), 1581–1590. https://doi.org/10.1097/PRS.0000000000001236
Krueger, N., Mai, S. V., Luebberding, S., & Sadick, N. S. (2014). Cryolipolysis for noninvasive body contouring: clinical efficacy and patient satisfaction. Clinical, cosmetic and investigational dermatology, 7, 201–205. https://doi.org/10.2147/CCID.S44371