Restylane Whittier
Consultations offered at our seven convenient locations in Brea, Costa Mesa, Glendora, Lancaster, Rancho Cucamonga, Whittier and West Hollywood
Restylane Is a Dermal Filler That Rejuvenates Your Look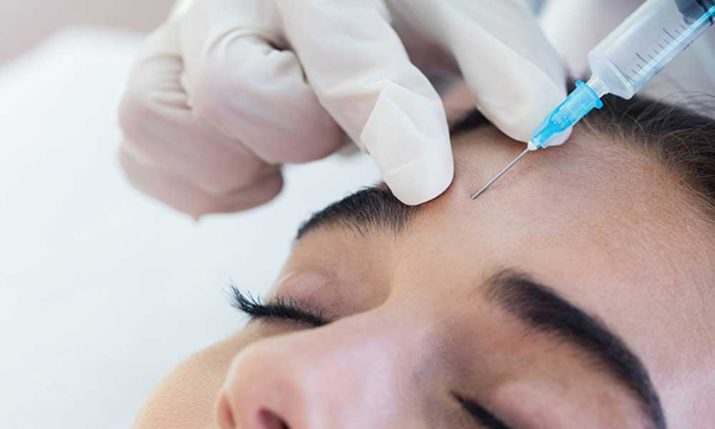 Southern California is the capital of cool. The landscape is lovely and the people are even lovelier. To greet the new SoCal day with a smile, consider a Restylane treatment at Skin Perfect Medical Aesthetics.
Our expert staff is eager to replenish your appearance according to your specifications. Please contact our Whittier office to learn about our signature suite of Restylane products. We also provide virtual consultations to better fit your unique needs and lifestyle.
About Restylane
As skin ages, it loses its luster. To understand the dynamics of deflation, let's take a look beneath the surface. Skin produces less and less collagen and elastin over the years. When the building blocks of healthy skin erode, gaps emerge. Skin hangs away from its underlying musculature as we age, but dermal fillers such as Restylane can help.
By plumping the gaps beneath the skin, fillers smooth out the wrinkles above.
Restlyane is formulated with hyaluronic acid, a naturally occurring substance in the human body.[1] Hyaluronic acid promotes proper hydration and adds volume to the skin where it is needed most. Skin Perfect Medical Aesthetics in Whittier, California offers a wide array of Restylane products, each designed to treat specific cosmetic issues. Contact our team and prepare for precision.
Restylane
Laughing is a virtue, but there's nothing funny about the persistent facial creases they may cause. Smile lines are no match for Restylane, which joyfully fills the parenthetical folds flanking your happy grin.[2] Laugh on!
Restylane Lyft
When the face ages, the cheeks can become flat and saggy. To round out the youthful contours of the cheeks, Restylane Lyft was created. Its formula avoids the compression issues that other dermal fillers sometimes experience. Restylane Lyft is so sturdy, it became the first filler approved by the FDA to treat hands.[3] The hyaluronic acid adds volume to gaunt hands, bringing back their youthful contours. Whether you need volume in your face or fingers, Restylane Lyft has you covered.
Restylane Refyne
Over the years, your nasolabial folds (the lines on either side of your nose) become more pronounced. Restylane Refyne can iron out those creases and enhance your overall look.
Restylane Defyne
The lines that extend from the corners of your mouth down to the edges of your chin are sometimes known as marionette lines. Don't be a puppet to your wrinkles; master them with Restylane Defyne.
Before and After Photos
Benefits of Dermal Fillers
A Restylane treatment at Skin Perfect in Whittier takes less than half an hour, but its benefits can last up to 18 months! Reduce wrinkles, add volume to your appearance, and enjoy a boost in confidence thanks to this revolutionary line of dermal fillers.
Private restylane Consultation in Whittier
Enhancement begins with communication. Tell us how we can alleviate your facial creases and we can strategize the best path forward. In a continued effort to provide open communication with our Whittier friends and neighbors, we regularly update our blog. Pursue our posts and bring any questions with you to your appointment at Skin Perfect.
Amazing Results
Due to how minimally-invasive Restylane treatments are, you may be ready for your first session immediately following your consultation! Your Whittier representative will help determine how many units of the product you will need to achieve your cosmetic goals. Restylane is administered through an ultrafine device to ensure precise placement and diffusion.
After the initial redness subsides, your remarkable results will begin to emerge. Allow 4-7 days for your Restylane solution to find its footing and enjoy a perkier, fuller appearance for months or even years to come! Take a look at our rave reviews to get a glimpse of your future satisfaction.
FAQ
How much does Restylane cost in Whittier?
The price of your Restylane treatment will depend on which specific product(s) you desire and how many units you request. Call or text our Whittier office at (562) 278-3202 to learn about our financing options. 
How long does Restylane last?
Our Restylane products offer a wide range of benefits, and their duration depends on your treatment area(s) and the specific product being used. For example, Restylane Lyft can add volume to hands for over 6 months while Restylane reduces facial lines for up to 18 months! To get specific information about your desired effects, please contact our Skin Perfect Whittier team.
References
Monheit, G. D., & Coleman, K. M. (2006). Hyaluronic acid fillers. Dermatologic Therapy, 19(3)141-150. https://doi.org/10.1111/j.1529-8019.2006.00068.x
Restylane website (2020). Product pages, retrieved from https://www.restylaneusa.com/restylane
Khosravani, N., Weber, L., Patel, R., & Patel, A. (2019). The 5-Step Filler Hand Rejuvenation: Filling with Hyaluronic Acid. Plastic and Reconstructive Surgery. Global open, 7(1), e2073. https://doi.org/10.1097/GOX.0000000000002073