Ultherapy Whittier
Consultations offered at our seven convenient locations in Brea, Costa Mesa, Glendora, Lancaster, Rancho Cucamonga, Whittier and West Hollywood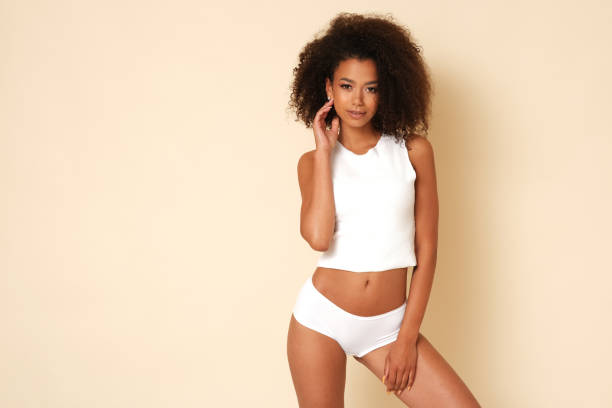 Ultherapy is a non-invasive procedure that uses ultrasound technology to tighten and lift the skin. Ultherapy is Food and Drug Administration (FDA) approved for the entire face. It also has the distinction of being the only FDA approved non-invasive treatment for skin tightening on the lower face, the neck, and the eyebrow region.
Raise Your Spirits
It's inescapable that aging will affect our skin. It's fabulous to maintain a healthy diet with a disciplined exercise routine, but that can't stop our skin from sagging and losing elasticity. Ultherapy offers a non-invasive response to the effects of aging. Ultherapy can tighten the skin in a targeted region and help turn back the effects of time.
Skin Perfect Medical Aesthetics is your premium aesthetic services center in Whittier, California. Skin Perfect offers the safest and most effective anti-aging treatments that help you revitalize your skin and bring back that radiance of youth. Ultherapy has been generating buzz as both a treatment for aging and as a preventative measure to stave off future aging effects. Connect with Skin Perfect Medical Aesthetics in Whittier and discover how you can recapture a fresh, youthful look. We love hearing from new patients and would be delighted to answer any questions you might have. Call or text our office at (562) 278-3202 or send us an email at [email protected]. Follow our blog to stay updated on our latest news and specials.
About Ultherapy
Collagen and elastin are essential ingredients that support a youthful appearance and vibrant glow in our skin. As we enter our 30s, our bodies naturally reduce collagen and elastin production. This results in loose or sagging skin that Ultherapy can treat.
How Does Ultherapy Work?
Ultherapy uses ultrasound to bypass our outer layer of skin and treat the deeper layers underneath. By using a focused ultrasound device, Ultherapy targets your subcutaneous structures. Collagen and elastin provide the scaffolding that supports our skin in youth. Ultherapy boosts collagen and elastin production to regenerate that scaffolding. The results are tightened skin and a mild lift to the face.
Benefits
Skin tightening and lifting
Natural results
Focused and targeted treatment
No downtime
Non-invasive
Candidates
Ultherapy candidates have skin that looks and feels less firm than they desire. If you are pregnant or breastfeeding, it's best to postpone Ultherapy treatment.
Your Private Consultation
The best way to get informed about the benefits of Ultherapy is to ask a lot of questions during your private consultation with the aesthetic medical professionals at Skin Perfect Whittier. Your Skin Perfect consultant will review your medical history and discuss your expectations. Make sure to mention any medical conditions, such as diabetes, and any medication you might be taking to verify Ultherapy is the right treatment for you. Connect with Skin Perfect by calling or texting (562) 278-3202 or filling out the online contact form.
Preparation
A great advantage to Ultherapy is that you can maintain your regular diet, exercise and work routine both before and after the Ultherapy session. Make sure you follow any instructions Skin Perfect provides you and take any medication they prescribe before or after your procedure.
Procedure
Ultherapy sessions begin with your medical professional cleansing your skin.
Then they will use a surgical marker to draw an outline of the treatment area on your face.
Your technician will apply an ultrasound gel to the treatment areas.
The Ultherapy applicator will then use ultrasound to activate your body's natural healing response.
The ultrasound energy will stimulate collagen and elastin production.
Treatment sessions usually last around 1 hour.
Recovery
Patients love Ultherapy because they can resume their everyday activities immediately following Ultherapy. You may experience some redness or swelling but these mild effects resolve themselves within a week.
Results
Everyone's body reacts to treatments differently, so results will vary from case to case. Patients might show results from Ultherapy in the first few weeks, but the most noticeable results take at least 1-2 months to become really apparent. Scientific studies confirm Ultherapy's great results and establish it as a safe and effective procedure for skin tightening.[1][2]
What Does Ultherapy Cost in Whittier, CA?
During your consultation, your Skin Perfect aesthetic professional will review your case and offer you a complete menu of pricing options. Financing options are available for your convenience.
References
Alam, M., White, L. E., Martin, N., Witherspoon, J., Yoo, S., & West, D. P. (2010). Ultrasound tightening of facial and neck skin: A rater-blinded prospective cohort study. Journal of the American Academy of Dermatology, 62(2), 262-269. doi:10.1016/j.jaad.2009.06.039
Fabi S. G. (2015). Noninvasive skin tightening: focus on new ultrasound techniques. Clinical, cosmetic and investigational dermatology, 8, 47–52. https://doi.org/10.2147/CCID.S69118