Skin-Tightening Whittier
Consultations offered at our seven convenient locations in Brea, Costa Mesa, Glendora, Lancaster, Rancho Cucamonga, Whittier and West Hollywood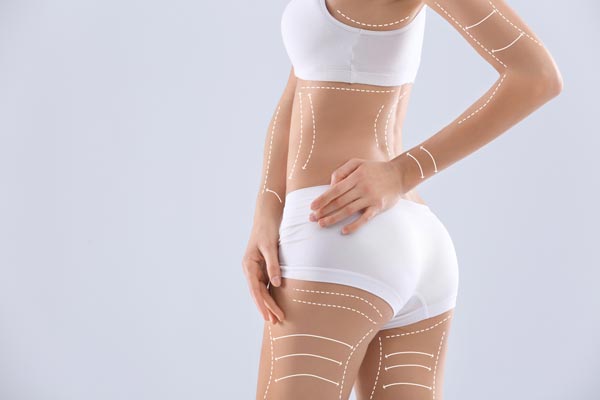 Our skin-tightening procedures at our Whittier location are a minimally-invasive way to reduce skin laxity across the body and to erase wrinkles in the face. Skin Perfect Medical Aesthetics serves our Southern California community with the latest and greatest skincare treatments. We offer non-surgical solutions to restore tone and supple youth to your appearance. Our team is ready and able to help you look your most lustrous. We invite our Whittier neighbors to learn more about what we have to offer by checking the Skin Perfect blog.
Contact us to get the conversation started. Call or text (626) 414-5194 to schedule a consultation.
Ultrasound Treatments
Our Ultrasound Treatments are music to our clients' ears. These therapies leverage potent acoustic waves to tighten loose and wrinkled skin and reduce wrinkles throughout your face and body.[1]
Ultherapy
Ultherapy is an ultrasound treatment that uses powerful sound waves that are so high pitched they cannot be heard by human ears. Ultherapy's results, however, can certainly be seen. The ultrasonics are tuned to trigger collagen and elastin production at the treatment site. Collagen holds young skin firmly in place.
Radiofrequency Treatments
Radiofrequency (RF) Treatments gently glide past the skin's surface to encourage collagen growth in the subdermal layers. RF frequencies reduce the wrinkles and skin laxity that can accumulate with age.
Exilis Ultra Femme
Exilis Ultra Femme treats feminine laxity with the amazing power of RF energy. These treatments require no prolonged contact with the patient. The directed radiofrequency waves will restore the supple responsiveness of youth to your intimate area as you lie in comfortable repose. Exilis Ultra Femme enhances sexual enjoyment and treats vaginal dryness and incontinence.
Vivace Facial Rejuvenation
Vivace is an innovative combination of microneedling and radiofrequency techniques to give you twice the facial rejuvenation than either approach can accomplish alone. Vivace sports an array of hair-thin microneedles that slide into the skin. The silicone-coated needles are energized by RF waves which kickstart your body's natural healing process in the treatment area. By stimulating your own powers of regeneration, Vivace tightens skin, smooths out wrinkles and significantly reduces the appearance of scars.
Laser Treatments
Aesthetic Laser Treatments are an effective way for certain skin types to resurface their skin by sweeping away dead, damaged and aging cells. The potent pulses of focused light boost your body's healing response and stimulate collagen growth beneath the surface.
MiXto CO2
MiXto CO2 is a fractional laser. Its semi-ablative beams are intended to vaporize dead cells while leaving some of them intact to grow and thrive.[2] Your tight and toned skin will emerge when your own body takes the wheel. By gently distressing the skin with powerful rays of light, your body responds with enhanced regenerative efforts. The new layers of skin that sprout up are smoother and firmer than those that were sloughed away by the laser.
Facial Treatments
Skin Perfect's Facial Treatments will invigorate your visage.
Microneedling
Dermapen Microneedling employs a motorized pen-like device. The super-slim Dermapen probe slides past the upper dermal layers and stimulates collagen production deep within.
How Much Does Skin-Tightening Cost in Whittier?
Your customized Skin Perfect treatment plan will be tailored to you and your unique needs. Consider a private consultation at our Whittier location. Your skin will glow like the Southern California sunset.
Financing options are available for those who qualify. Check our specials page for frequent opportunities to save.
Contact Us
Firm and youthful skin is always in style. Our Whittier clients come to us seeking a youthful boost. The Skin Perfect team is ready to guide you towards all your aesthetic goals. You don't need expensive, invasive surgery to look your best. There are minimally invasive solutions that don't require the costs or commitment of a tummy tuck or facelift. Consider a consultation with us to see what's possible at Skin Perfect!
References
US20070078290A1 – Ultrasound-based treatment methods for therapeutic treatment of skin and subcutaneous tissues. (n.d.). Retrieved March 12, 2020, from https://patents.google.com/patent/US20070078290A1/en  
Neaman, K. C., Baca, M. E., Piazza, R. C., Vanderwoude, D. L., & Renucci, J. D. (2010). Outcomes of Fractional CO2 Laser Application in Aesthetic Surgery: A Retrospective Review. Aesthetic Surgery Journal, 30(6), 845–852. doi: 10.1177/1090820×10386930