Dysport Brea
Consultations offered at our seven convenient locations in Brea, Costa Mesa, Glendora, Lancaster, Rancho Cucamonga, Whittier and West Hollywood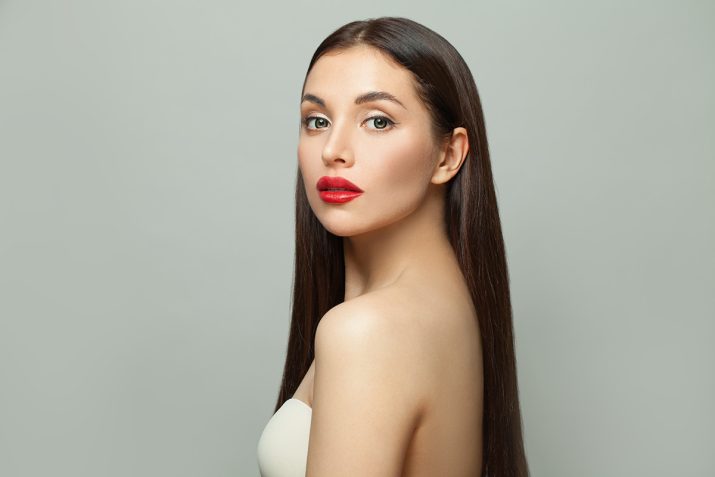 Dysport is an injectable treatment that blocks chemical signals in nerves in the face, smoothing the appearance of facial lines and wrinkles. This in-office treatment is a great choice to reduce signs of aging and restore radiance. In a Dysport-treated area, muscles do not contract, meaning dynamic wrinkles, like those around the eyes and across the forehead are prevented from forming.
Aging can be challenging – especially when we notice yet another gray hair or more wrinkles on our face. Dysport is an anti-aging injectable that leaves you looking more refreshed, smoothing out fine lines that gather around your eyes, between your brows, and along the forehead. When treated with Dysport, lines on the face that are formed by facial expressions, known as dynamic wrinkles, appear less prominent.
Dr. Kwok and the team at Skin Perfect Medical Aesthetics understand the importance of helping you to look your best in a way that is true to your natural beauty. Dysport has helped many of our Orange County patients to improve their appearance and increase their self-confidence. If you are interested in learning more about how Dysport treatment can reduce signs of aging, contact us today at our Brea office at, text (714) 278-3501 or email us at [email protected]. 
Skin Perfect Brea Office Hours
Tues-Fri 10AM-5PM*
Sat-Mon closed
*Please note we close briefly between 1PM-2PM for lunch.
Other Skin Perfect Locations
Rancho Cucamonga (909) 281-9020
About Dysport in Brea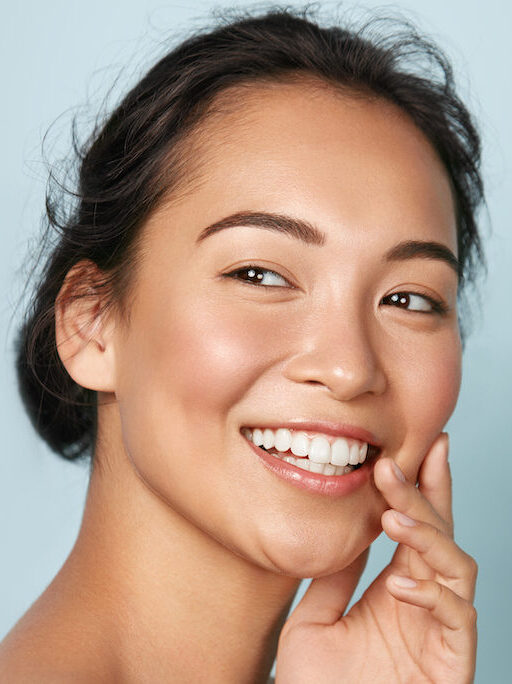 The popularity of Dysport has only increased since it was approved by the FDA in 2009.It's made from a potent, naturally-occurring substance called abobotulinum toxin, which is also used to treat other medical conditions. Like the other injectable neurotoxins Botox and Xeomin, Dysport can be used to smooth wrinkles effectively on the forehead, eyes, nose, between the eyebrows, around the lips, and on the chin.(1)
How Does Dysport Work?
Dysport is directly injected into the muscles responsible for creating facial expressions. It blocks nerve signals to prevent the muscle contractions that, over time, cause furrows, wrinkles, and fine lines. The toxin's proteins bind to the neuromuscular junction, inhibiting the release of the neurotransmitter acetylcholine, preventing the nervous system from communicating with the muscle, and preventing it from contracting. (2) After a Dysport treatment, patients appear more youthful as wrinkles and lines are smoothed away.
The Difference Between Dysport and Dermal Fillers
Dysport is primarily used to treat wrinkles as a result of facial expressions. Dermal fillers can treat facial wrinkles but are mainly used to volumize the cheeks and lips for a fuller presentation. Fillers also use different ingredients. Hyaluronic acid (HA) is the active ingredient in Juvéderm and Restylane, while brands like Sculptra contain Poly-L-Lactic Acid (PLLA). (2) Both treatments require regular maintenance for upkeep.
If you're interested in Dysport in Brea, discover more about facial rejuvenation at Skin Perfect Medical Aesthetics. For a full list of our injectables, please see our fillers & injectables page.
Benefits
Dysport treatment carries numerous benefits that include the following:
Enhances Natural Beauty
Dysport can effectively address dynamic wrinkles so that your natural beauty is preserved and enhanced. Additionally, younger patients with fewer signs of aging can get Dysport treatments early as a preemptive measure to prevent the onset of deeper wrinkles earlier in life.
Non-Invasive, Quick Procedure
Dysport takes 15 to 20 minutes to administer. Your expert nurse injector will use a fine needle to inject the neuromodulator into specific treatment points on your face. Once your session is over, you can return to your daily routine. Treatment is comfortable for the majority of patients.
Visible Results Within Days Of Treatment
Results become visible within a few days of treatment as the injectable acts on the targeted facial muscle. Wrinkles and lines relax until a smoother complexion appears. Results last for about three to five months, at which point we recommend additional treatments for maintenance.
Customizable Treatment
At your consultation, we will discuss the goals you have for your appearance. As a result, each treatment plan is customized to the needs of individual patients. We can craft a treatment plan based on your aesthetic goals and budget, administering as many or as few injections as needed.
Affordable Procedure
Dysport is an affordable procedure, costing considerably less than more invasive surgical procedures, and even some skincare products. With treatment, results may also mean less money spent on skincare or other anti-aging treatments in the future.
Candidates
Candidates for Dysport are at least 18 years old, and are generally healthy individuals. A good candidate for Dysport will:
Have healthy skin that has started to show signs of aging
Have dynamic fine lines and wrinkles around the eyes and on the forehead
Have good skin elasticity
Have realistic goals and expectations
Botox is not suitable for:
Women who are pregnant or breastfeeding
Patients with a history of neuromuscular diseases
Patients with local and systemic infections
Patients allergic to any of the ingredients in Botox
Patients who have undergone lower eyelid surgery (2)
Personal Consultation at our Brea Location
A consultation will give you the foundation you need to have a successful procedure. Our friendly medical aesthetics team in Brea will help you to determine how Dysport can help you achieve your cosmetic goals, and if the treatment is right for you. At your consultation, we will discuss your goals, medical history, and risks and side effects (which are rare). To set up a consultation to learn if Dysport is right for you, call or text our Brea office today at (714) 278-3501. 
Preparation
Because Dysport is a fast and non-invasive procedure, preparation is minimal. To prepare for Dysport:
Avoid alcohol the day before and after treatment
Avoid painkillers and blood thinners before treatment
Be patient for results, which can take between a few days and up to two weeks to appear
Let us know about any medications you take and any underlying medical conditions you have.
Procedure
Dysport treatments must be administered by a specially trained medical professional. Your injector will inject small amounts of the botulinum toxin into targeted wrinkle-producing muscles. By relaxing these muscles, Dysport helps patients maintain a calm, composed facial expression and minimize and prevent wrinkles.
Results
Dysport requires no downtime whatsoever. You can resume your daily activities immediately after treatment. Results will not be immediate, however, over the next few days, you will begin to see a marked difference in your skin. There may be some residual swelling and some patients experience mild discomfort at the injection sites, but these effects are minimal and short in duration.
Many patients observe noticeable improvement within a few days after treatment and experience the full effects of Dysport between 10 and 14 days after the procedure. At this time, patients will experience a smoother skin texture and appearance.
Corresponding and Complementary Treatments
PDO Thread Lift
A PDO thread lift is a minimally-invasive treatment that uses biocompatible threads to lift and smooth facial tissues. PDO stands for polydioxanone, a body-safe substance that dissolves gradually over time. Patients can experience face lift-like results with this effective facial rejuvenation procedure.
Hydrafacial
Experience the most luxurious, replenishing facial at Skin Perfect! The Hydrafacial uses a four-stage hydro dermabrasion system to exfoliate, extract, nourish, and hydrate your skin for any occasion.
Skin Care Products
We carry the most effective medical-grade skin care products. Shop the AnteAGE, Revision Skincare, SkinBetter Science, or ISCLINICAL range for facial rejuvenation, get natural with Eminence Organic, or select from the premium Obagi range for the best solutions to signs of aging. Problem skin can be calmed by state-of-the-art growth factor cytokine technology with Neocutis.
Cost of Botox In Brea
The cost of Dysport treatment will vary for each patient, depending on the number of units used and specific area(s) treated. We will be glad to provide you with an approximate cost estimate at a personal consultation. Schedule one today at your nearest Skin Perfect location.
Rancho Cucamonga (909) 281-9020
Visit our blog to learn more about cosmetic and restorative procedures at Skin Perfect Medical Aesthetics.
References
Monheit, G. D., & Pickett, A. (2017). AbobotulinumtoxinA: A 25-Year History. Aesthetic Surgery Journal, 37(Suppl 1), S4–S11. https://doi.org/10.1093/asj/sjw284.
Nigam, P.K., Nigam, A. Botulinum toxin.(2010). Indian Journal of Dermatology. Dermatol. 55(1):8-14, https://www.ncbi.nlm.nih.gov/pmc/articles/PMC2856357/.
Akinbiyi, T., Othman, S., Familusi, O., Calvert, C., Card, E.B., Percec I. Better Results in Facial Rejuvenation with Fillers. Plastic and Reconstructive Surgery Global Open. (2020). 8(10):e2763, https://www.ncbi.nlm.nih.gov/pmc/articles/PMC7647625/.