Microneedling with SkinPen Brea
Consultations offered at our seven convenient locations in Brea, Costa Mesa, Glendora, Lancaster, Rancho Cucamonga, Whittier and West Hollywood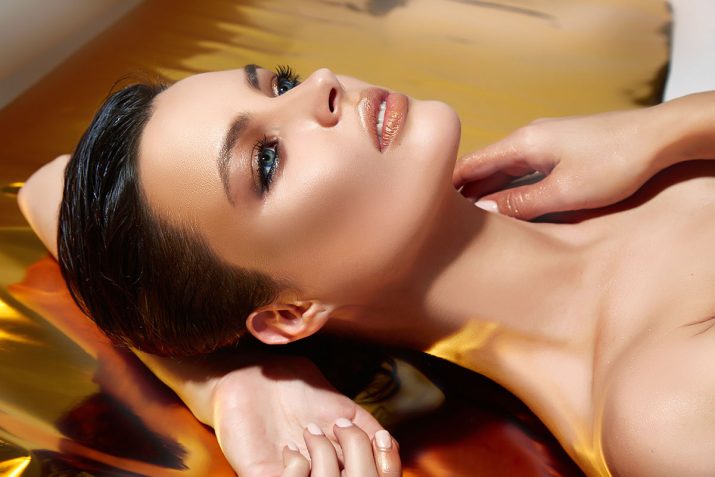 Microneedling with SkinPen is a popular treatment which effectively addresses signs of aging and acne scars. Microneedling, also called collagen induction therapy, requires the creation of controlled skin injury, specifically many small holes with rows of thin needles. (1)
The holes are made on the top layer of a patient's skin. This "damage" stimulates the body's natural wound-healing capabilities, which in turn increases the production of collagen and elastin. 
We will all suffer eventually from skin irregularities–whether wrinkles, fine lines, acne, stretch marks, or even large pores. The challenge with skin irregularity is that it is often visible and thus can affect self-esteem. Microneedling offers a safe, effective, FDA-approved solution to the difficult effects of aging so you may experience healthy, rejuvenated skin and restored confidence.
Dr. Gideon Kwok and the team of Skin Perfect Medical Aesthetics in Brea help patients to experience an improved appearance and enhanced quality of life through microneedling with the SkinPen. This procedure helps to improve the texture of the skin for a smoother, more vibrant appearance. If you are ready to look like the best version of yourself, contact us today at our Brea location, at (714) 278-3501, or through our online contact form. We have six other locations conveniently located to serve Southern California, so no matter where you are, you can enjoy beautiful, refreshed skin! 
Before and After Photos
About
Microneedling with the SkinPen minimizes the appearance of moderate to severe wrinkles, fine lines, folds, and scars. It capitalizes on the body's natural healing process with the creation of carefully controlled micro-injuries. To heal, the body produces collagen and elastin to repair these mini-injuries. This results in a fresher, more clarified appearance.
The SkinPen is a revolutionary, state-of-the-art, medical-grade device that is available only from medical professionals. Microneedling with the SkinPen results in noticeably tighter, smoother, more ageless skin. The SkinPen can be used to treat various areas on the body including the face, neck, decolletage, chest, arms, hands, back, abdomen, and legs. It can also treat scarring, deep stretch marks, and textural issues. The SkinPen can be used on all skin tones and types, and is recommended for patients who are at least 22 years old.
The SkinPen gently penetrates skin tissues at depths between .5 mm and 3mm, and the depth is determined by the severity of the skin irregularity, and thickness of the surrounding skin. (2)
.5 mm (Shallow): Treats texture issues, fine lines, minor scarring, crepey skin, enlarged pores
1 mm (Medium): Treats mild stretch marks, lines, and scarring
1.5 to 3 mm (Deep): Treats deep scarring, stretch marks, wrinkles, traumatic scars, surgical scars, extensive texture issues, and enlarged pores
The Three Phases of Microneedling Wound Healing
Microneedling with the SkinPen does not impact surrounding skin tissues. It involves three phases.
Phase 1: Inflammation: An injected needle triggers the immune system to perform the preliminary steps of the healing process. This includes fighting bacteria, increasing blood flow to the "damaged" areas, and regenerating damaged skin cells.
Phase 2: Proliferation: The treatment site builds a new network of cells. These cells help to reconstruct the wound with new granulation cells, which contain collagen proteins.
Phase 3: Remodeling: New tissue forms in the place of the old wound. The skin benefits from new, healthy tissues, including blood vessels and collagen, and elastin. 
Benefits
Benefits of microneedling with a SkinPen include the following:
Tightens skin
Decreases pore size
Minimally invasive
Reduces acne scarring
Reduces stretch marks
Virtually painless
Can correct all areas of the body
Safe for all skin colors and types
Erases age spots, melasma, and sun damage
Less intense treatment as compared to chemical peels and laser
Improves effects of aging such as fine lines and wrinkles
Candidates
Most people are good candidates for microneedling with the SkinPen. It is safe for use on patients of all skin types–oily, sensitive, and normal. Additionally, you may be a good candidate for treatment if:
You carry realistic expectations for what the procedure can accomplish
Your skin irregularities are caused by sun damage, previous acne outbreaks, and collagen loss
You can follow pre- and post-procedural instructions
You want to minimize wrinkles and fine lines, scarring, stretch marks, or irregularities in skin texture
You may not be considered for this procedure if: (1)
You have inflamed, active acne
You experience herpetic lesions
You tend to develop keloids after skin treatments
You currently suffer from active skin infections or rashes
You have a moderate-to-severe skin condition such as eczema or psoriasis
Personal Consultation
Dr. Kwok and the team of Skin Perfect Medical Aesthetic have helped patients to experience improved skin appearance and texture–in addition to a renewed sense of self–with microneedling with the SkinPen. This revolutionary device has allowed women and men of all skin types and complexions to look like the best version of themselves. In a consultation, we will review the challenges faced with your skin–whether aging, scarring, or stretch marks, for example. We will explain the microneedling procedure and the particular benefits the SkinPen offers patients. Additionally, Dr. Kwok will address questions and concerns you may have regarding the procedure. If you are interested in learning more about microneedling with the SkinPen, and if you may be a good candidate,  contact us today at our Brea location, at (714) 278-3501, or through our online contact form. We also invite you to check out our blog and learn more about the work we do to improve our patients' lives.
Preparation
Microneedling is a minimally invasive treatment and thus doesn't require as much preparation as other procedures. You should still follow guidelines to make sure that you experience the best results possible. To prepare:
Avoid blood-thinning medications, supplements, and vitamins two weeks before treatment–this includes NSAIDs, MAOIs, garlic, and ginkgo biloba, aspirin, ibuprofen
Avoid topical skin treatments such as retinoids, acne medication two weeks before treatment.
Avoid items that can increase bleeding and bruising 24 to 48 hours before treatment–such as alcohol, cigarettes and other products with nicotine, caffeine supplements.
Procedure
The procedure takes between 30 and 60 minutes. Before the procedure, Dr. Kwok will apply a topical numbing cream to increase comfort during the procedure. The SkinPen will be placed over the treatment area, and you may feel a tingling sensation. The SkinPen contains many medical-grade needles that create controlled micro-injuries to the skin. These microchannels are imperceptible to the eye, but they promote the skin's natural regeneration and healing. These "injuries" cause new stores of elastin and collagen to rush to the treatment area to rebuild the skin tissues for new and improved skin cells.
Recovery
Recovery from microneedling takes about 24 hours, and microchannels typically take about three days to close completely. Patients may return to work and other normal activities immediately after treatment. (2)  A timeline for recovery is as follows. 
After 24 hours: Most patients experience a sensation akin to sunburn. Your face may feel warm and experience mild inflammation. Wash your face with a gentle cleanser the morning after the SkinPen treatment.
Day 2 to 3: You may continue to experience side effects which include dry skin, sensitive skin, and changes in texture.
Day 4 to 7: The treated skin will likely peel during this time. We recommend a growth factor serum at this time, with continued practice of your skincare routine as long as you do not experience any irritation.
Additionally, we recommend the following as you recover:
Keep your skin well-moisturized.
Avoid physical activity for 72 hours.
Avoid extensive sun exposure to prevent skin irritation
Apply sunblock to prevent skin damage when you go outside.
Avoid topical skin treatments for two days after the procedure.
Avoid saunas, pools, and steam rooms for five days post-treatment.
Results
Results that patients experience include:
Reduced pores
Reduced acne scars
Improved skin texture
Reduction of fine lines and wrinkles
Improvement in the appearance of acne scars
We recommend three to six treatments total to experience the full effects of reducing signs of aging with increased collagen and elastin production. Each treatment should be at three to eight week intervals. (2)  Results last three to six months. (2) 
Cost of Microneedling in Brea
Microneedling is considered a cosmetic procedure. Therefore it likely won't be covered by an insurance provider. Procedural costs usually run between $200 and $700. Some of the factors that will impact cost include the number of follow-up treatments needed; and the extent of the treatment. We will be glad to provide a quote in a consultation.
References
Litchman G, Nair PA, Badri T, et al. Microneedling. [Updated 2022 Sep 26]. In: StatPearls [Internet]. Treasure Island (FL): StatPearls Publishing; 2022 Jan-. Available from: https://www.ncbi.nlm.nih.gov/books/NBK459344/
Singh A, Yadav S. Microneedling: Advances and widening horizons. Indian Dermatol Online J. 2016 Jul-Aug;7(4):244-54. doi: 10.4103/2229-5178.185468.