CoolTone Glendora
Consultations offered at our seven convenient locations in Brea, Costa Mesa, Glendora, Lancaster, Rancho Cucamonga, Whittier and West Hollywood
You have tried working out. You have tried diets. You have the commitment for a taut, toned body, but you still don't have the definition you want. A CoolTone treatment in Glendora, California can help you reach your aesthetic goals.*
Skin Perfect Medical Aesthetics has perfected the art of CoolTone, a procedure that activates your physique through magnetic muscle stimulation (MMS).* By contracting your musculature in a gentle, repetitive way, CoolTone strengthens the fibers and bolsters your mass.* To schedule your CoolTone consultation in Glendora, call or text (626) 414-5194 now!
*results may vary
About
The magnetic waves from a CoolTone device target deep muscle tissue. By creating involuntary contractions, the stimulation "works out" your muscles rapidly and thoroughly.* It's like an intense workout that doesn't require you to lift a finger!*
CoolTone applicators are designed to fit your thighs, abdomen, arms, or buttocks.
The magnetic muscle stimulation can tone your biceps, firm your butt, define your thighs, and give you those six-pack abs you have always wanted.* For a non-invasive aesthetic enhancement in Glendora, ask one of our knowledgeable associates how they can help.
Benefits of CoolTone
By exciting your muscles several thousand times in the span of approximately 30 minutes, CoolTone delivers vibrant results at your convenience.* Your Glendora neighbors will marvel at your mass and dazzle at your definition!
Ideal Candidates
If you are in good health and wish to accentuate your thighs, abs, buns, or arm muscles, then CoolTone may be the perfect plan for you.* Book an individualized consultation during your next visit to beautiful Glendora!
*results may vary
Schedule a Personal Consultation in Glendora, CA.
The beautification experts at Skin Perfect are ready to take your look to the next level.* During your initial meeting with an aesthetics professional, we will listen to your needs and formulate a plan of action. CoolTone may be the ideal way to bring definition to your figure!* To learn more about cosmetic news, trends, and techniques in Glendora, please visit our blog.
Preparation for CoolTone
During your consultation, the team at Skin Perfect will explain the entire CoolTone process. Little to no preparation is required, but please follow the instructions you receive during your consultation.
We are ready to unleash your potential… are you?*
The CoolTone Glendora Procedure
From the moment you walk through the front doors of Skin Perfect Medical Aesthetics, we will put you at ease. Relax, watch TV, and allow the CoolTone device to target your muscles and strengthen them gently, yet generously. By working out your thighs, abdominal muscles, arms, or buttocks, CoolTone increases your metabolism.* Even though CoolTone does not directly burn fat, it encourages your body to do so.* You will be Glendora gorgeous in no time!*
*results may vary
Recovery
The beauty of a non-invasive procedure such as CoolTone is the minimal recovery time.* You will feel like you just went to the gym, but without all the pain and strain.* In fact, you can resume your normal activities directly after your Glendora enhancement session.* Some people experience slight soreness for a few hours following a CoolTone treatment.* The staff at Skin Perfect may advise you to avoid working out the specific area you have treated with CoolTone to avoid overstimulation. We do the workout for you!
Results – CoolTone vs. Emsculpt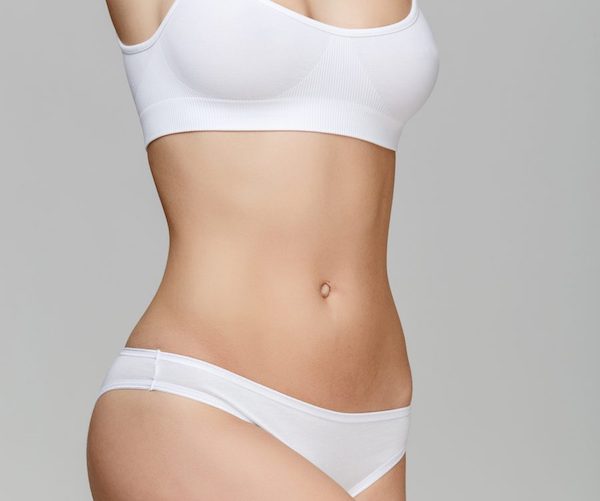 Emsculpt is a process that also builds muscle mass by creating involuntary muscular contractions, but it uses a different methodology than CoolTone.* Emsculpt beams high-intensity focused electromagnetic energy (HIFEM) into muscles whereas CoolTone harnesses even more magnetic energy in its signature waves.
CoolTone can deliver up to 50% more energy to your musculature.* That's a staggering statistic, given how effective Emsculpt has been.* In one illuminating survey, 92% of respondents were satisfied with the results of Emsculpt three months after they started treatment.*[2] To learn more about muscle tone enhancement in Glendora, call or text (626) 414-5194 and ask about the distinction between CoolTone and Emsculpt.
*results may vary
Complementary Procedures
CoolTone is an excellent way to firm and strengthen muscle mass, but it does not directly eliminate fat.* If you have excess bulk on your thighs, buttocks, arms, or belly, consider a CoolSculpting treatment in Glendora.* Manufactured by the same company as CoolTone, CoolSculpting freezes unwanted fat and allows your body to dispose of it naturally through the lymphatic system.* So chill, so effective, so Glendora!
What Does CoolTone Cost in Glendora?
Every CoolTone procedure is tailored to the needs and desires of its recipient. The cost of your Glendora CoolTone session will depend on the extent of your treatment. Please visit our financing page and feel free to call or text one of our attentive team members with any questions you may have.
*results may vary
FAQ
Where can I get CoolTone in Glendora, California?
Skin Perfect Medical Aesthetics is conveniently located in Glendora, just a short drive from Los Angeles and Orange County. To book your CoolTone procedure, call or text (626) 414-5194 today!
What is the best CoolTone clinic in Glendora?
One look at our rave reviews will prove that Skin Perfect lives up to its name! Serving the communities of Rancho Cucamonga, Whittier, and Greater Los Angeles County, our experienced staff will deliver the results you want and the tone you deserve.
Disclaimer:
CoolSculpting(R) is FDA-cleared to treat visible fat bulges in 9 areas of the body. Some common side effects include temporary numbness, discomfort, and swelling.
References
Stölting, M.N., Arnold, A.S., Haralampieva, D., Handschin, C., Sulser, T. & Eberli, D. (2016). Magnetic stimulation supports muscle and nerve regeneration after trauma in mice. Muscle & Nerve. 53, (4), 598-607. doi:10.1002/mus.24780
Jacob, CI & Paskova, K. (2018). Safety and efficacy of a novel high‐intensity focused electromagnetic technology device for noninvasive abdominal body shaping. Journal of Cosmetic Dermatology. 17, (5), 783– 787. https://doi.org/10.1111/jocd.12779