Ultherapy Glendora
Consultations offered at our seven convenient locations in Brea, Costa Mesa, Glendora, Lancaster, Rancho Cucamonga, Whittier and West Hollywood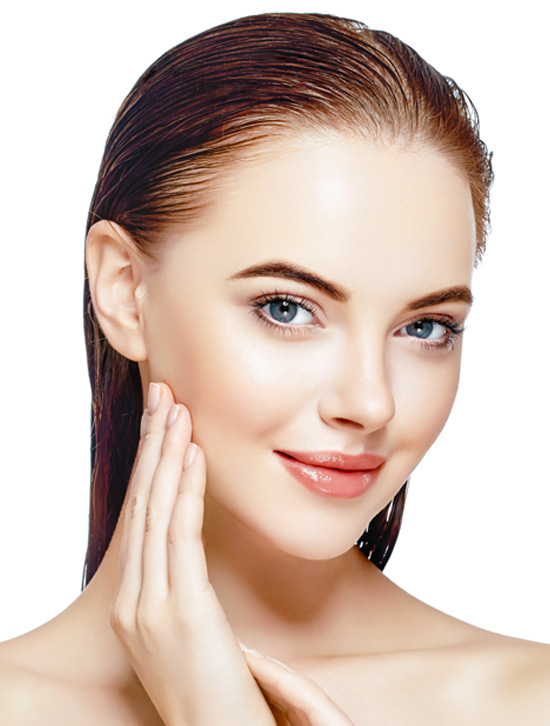 Are you looking for a skin tightening solution to turn back the hands of time?*
As we age, our skin becomes lax as elastin and collagen production reduces. To regain youthfulness in your face, neck, and chest, Ultherapy may be the solution you have been looking for!* Ultherapy can reverse the signs of aging, giving you the supple glow that may have been missing for some time.*
Skin Perfect Medical Aesthetics in beautiful Glendora can assist you on your skincare journey. As you learn more about Ultherapy, you can rest assured knowing that our skilled team in Glendora can provide you with the care and expertise you have been seeking.*
*results may vary
About Ultherapy in Glendora
Ultherapy is an FDA-cleared, non-invasive, effective treatment for lax skin on the face and neck. Ultherapy treatment utilizes ultrasound technology to retract the skin's deep layers and promote collagen production to smooth the surface of the skin.* Wrinkles, lines, and sagging skin become taut after treatment.* There is no surgery or downtime with Ultherapy!*
Ultherapy focuses on the brow, chin, neck, and chest to tighten and lift the skin.*
Collagen is the most prominent protein in the body as it has many functions. One function of collagen includes providing structure to the skin. Without collagen, the skin sags, creating folds in the skin that make us look older. If you do not feel old, portray your innate youthfulness on the outside with Ultherapy!
*results may vary
Benefits of Ultherapy
Choosing Skin Perfect Medical Aesthetics in Glendora is an excellent choice in your skincare journey. There are many benefits to not only deciding to work with Skin Perfect, but also opting for Ultherapy. Many patients report that they feel rejuvenated, youthful, and more confident after their treatment.*
Glendora Ultherapy Benefits
More youthful appearance
Lifted, tighter, smoother skin
No downtime

Natural results
Only one session needed!
*results may vary
If you are a resident or are visiting Glendora and are looking to address the lax skin on your face, contact Skin Perfect today to schedule an Ultherapy consultation!*
Candidates and Consultation
Candidates for Ultherapy are adults in Glendora who are dissatisfied with the loose skin, wrinkles, and lines on their face, neck, or décolletage. Patients have good skin quality and a manageable amount of sagging in the skin that can be addressed with Ultherapy.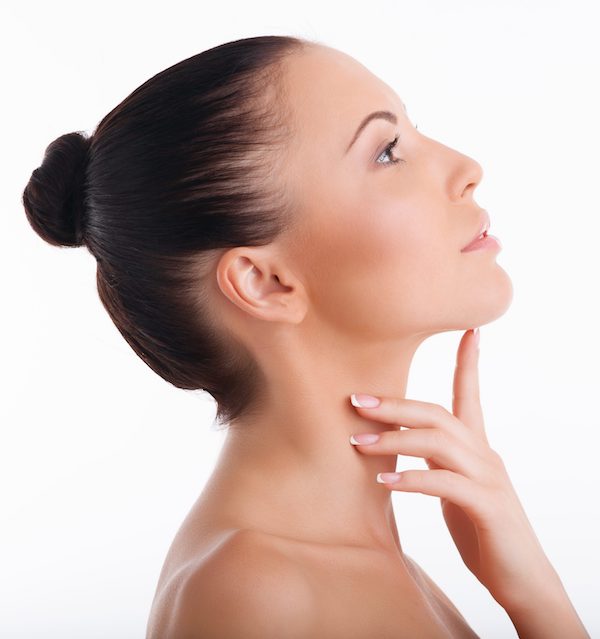 During an Ultherapy consultation, you will have the opportunity to discuss your goals and expectations for your skin. You will be asked about your health and medical history to ensure you are a candidate for Ultherapy. The Skin Perfect medical team member working with you in our Glendora office will examine your skin to further determine your candidacy.
If you are a candidate for Ultherapy, reach out to our helpful Skin Perfect staff in sunny Glendora!
During Ultherapy
Your appointment may last anywhere from 30 to 90 minutes depending on the area(s) being treated.
During your Ultherapy session, your Skin Perfect medical team member will cleanse your face, apply ultrasound gel to your skin, and gently place the handheld device against the treatment area. They will be able to see the deep layers of skin using ultrasound technology. This allows your Skin Perfect professional to visualize where to target the ultrasound waves to best treat the area. From there the Ultherapy technology works its magic to deliver your results!*
Patients report varying sensations during treatment. To ensure your comfort, you may be directed to take an over the counter pain reliever prior to treatment.
*results may vary
After your Ultherapy session in Glendora, California
Following Ultherapy treatment, you may go out and enjoy any of Glendora's many parks and hiking trails, or head west toward the beach! There is no recovery period or downtime with Ultherapy!* You can return to your regularly scheduled activities immediately after your session.*
Some patients may experience redness, slight swelling, tingling, and tenderness at the treatment site(s).* These should subside in the hours after treatment.* Be sure to wear sunscreen daily to protect your skin from sun damage.
As time progresses, you will be able to see your skin become smoother, tighter, and lifted as your collagen production ramps up!*